Teen paralyzed in 2015 shooting speaks out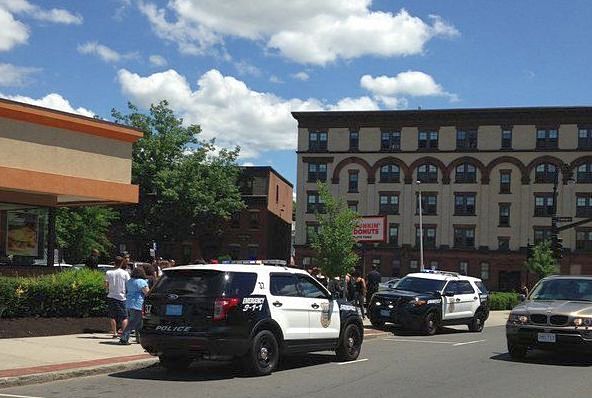 It's been over a year since Xsadrian Gonzalez was left paralyzed in a broad daylight shooting in Springfield.
It has proven to have been a very difficult time for victim as well as the family, and they are now wishing to have their story heard.
For Gonzalez and his family, the shooting has changed their lives forever.
Several people know of the incident, the how, what, when, where. However, what they don't know is the why, and how the victim copes with his new life changing condition. At the time the victim was 18 years of age, a senior in high school.
On May 29, 2015 he was confronted outside of Dunkin Donuts, at 805 Main St., Springfield, around 1:30 p.m.
The reasons behind the shooting are still unknown, but it is believed to be in "retaliation" of an event that lead to the death of a Caleb Worell in 2014.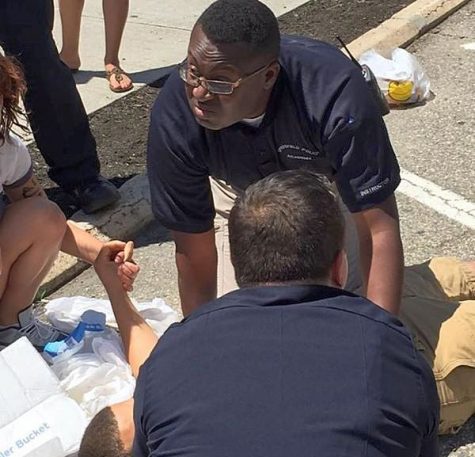 The victim Xsadrian Gonzalez, and his mother Libertad Mudasar as an act of desperation and fear both wanted to speak out on behalf of what's going on in our community, sending the message that violence is not the answer.
They also wished to give detailed insight on his condition and the several obstacles he and his family have faced, and are currently facing.
In an interview, Mudasar explained how impossible it is to keep count of how many times he has visited the emergency room because it has become so frequent. He was hospitalized from May 29 to July 1st, 2015, when he went to a rehabilitation facility.
Mudasar explained how their reactions and responses to the situation consisted of a variety of different feelings, such as frustration, anger, and shock.
She also said that she almost suffered a heart attack upon receiving the news that her son had been shot.
When she entered Baystate Medical Center she was informed his condition. She also talked about how hard it's been trying to stay strong for the both of them.
"Take it day by day as tomorrow is not promised," Mudasar said.
She has had a very powerful response in regards to what's happened to her son, and all of the things going on in our community.
"These kids at one time broke bread together, played sports together this generation has taken a whole meaning of violence," Mudasar said.
"This is followed by the betrayal of where ever you live defines who you are using the Slang "OPP" meaning the Oppositional side," she continued. "You're treated as if you are defined by what block you live on as if they paid taxes for their interactions in society this street code is horrible they do not fight fist to fist they pick up a gun and become vigilantes of justice without comprehending that not one is above the law."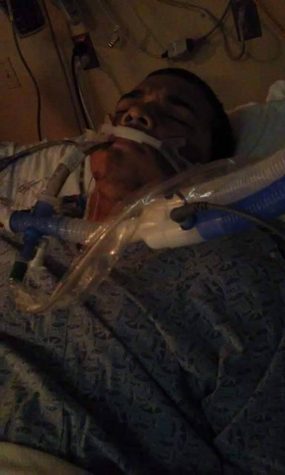 She and her family are not happy with the community they are living in and are strongly hoping for change, as she cares for his now 18-month-old son.  At the time of the shooting, she said, he was just beginning to turn his life around, seeking employment, and attending school, as well as studying to take his driver's permit test.
"Some have gone as far as calling my son a snitch and made fun of him on social media for him being on a wheel chair," she said.
Mudasar is seeking justice.
As for the victim, Xsadrian Gonzalez said he does not like to discuss his situation.
But he did provide a statement in which he felt necessary to the situation and what's going on in our community today.
He said he will always "regret not listening to the person that always had my back my day one as they say my mother she would not leave my side ever.
"I don't regret the friends I have made throughout the years what I regret was choices of hanging out of fighting when I felt I needed too," he added. "Too much public exposure of who I was and who I hung with may have caused me to end this way unfortunately it was when I walked away from the streets when you're ready to grow up and move away from the street mentality the streets never forget you or who you use to be or who you hung with Whatever poor choices you make in life you will catch up to you someday." They also give special thanks to the trauma team at Baystate Medical Center for all they've done. What this family seeks is justice and a drastic change in our community. Simply wanting people to be aware of their actions and what they choose to do with their lives, and to spread awareness of the violence and hate that taking place today.