It's #DartySZN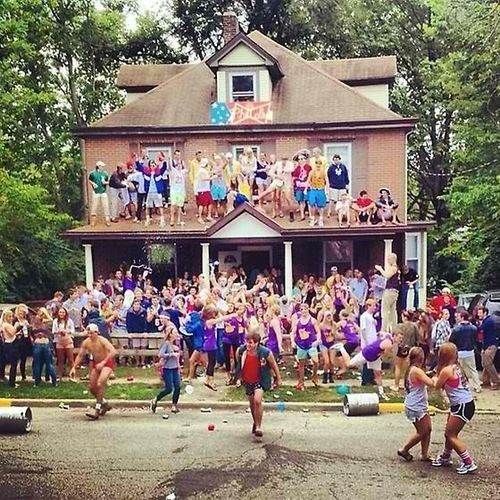 Hang on for a minute...we're trying to find some more stories you might like.
With the weather on the brink of lightening up, and the semester winding down (ever so slowly) why not grab your Birkenstocks, sunglasses, and favorite bro-tank and get out and enjoy the weather?
To some readers, Darty Season, or often tagged on Instagram as #DartySZN, is an unfamiliar term.
But to a college student, the term Darty is usually followed by a grin and thoughts of getting out and enjoying the day.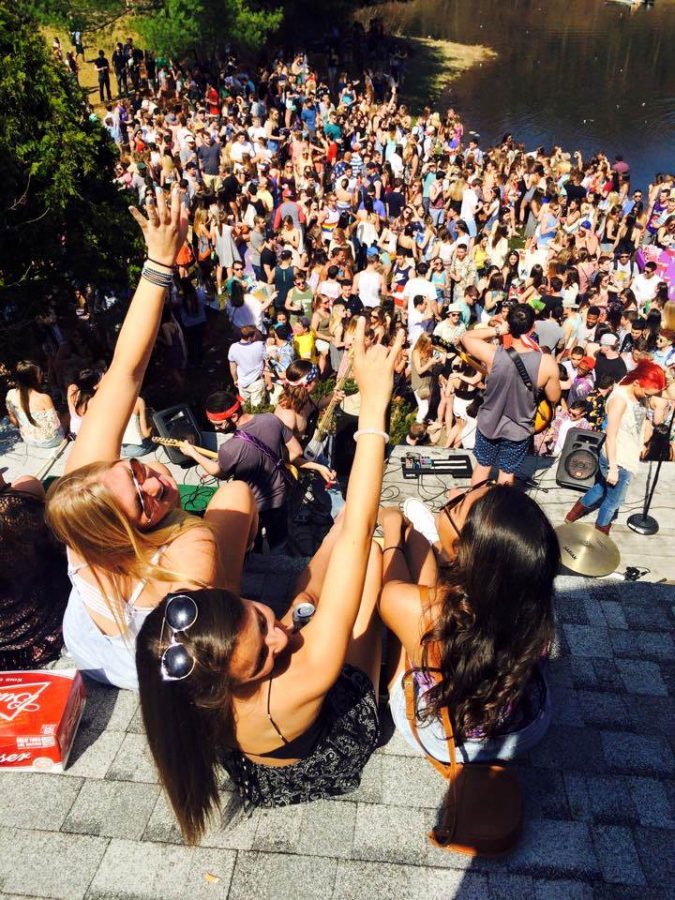 Urban Dictionary defines Darty as followed: A day party, usually outdoors, characterized by drinking tanks and lax pinnies, females in high-waisted shorts and/or bikinis, and large amounts of beverage. Sometimes includes a slip-n-slide. Often held at frat houses or other outdoor partying venues on a college campus.
To the bros, bust out those American flag shorts, your favorite jersey, a bucket hat, a Frisbee, and a cooler filled with your beverage of choice. Don't forget to invite the ladies also.
Ladies: converse, jean shorts, dad hat, or possibly flip flops, if it's warm enough.
When asked what his ideal Darty outfit would be, AIC freshman Nick Lavin responded: "I don't know, some khaki shorts, maybe a tank top, boaters, and my American flag bucket hat." He sure does have style.
Must-needs include, but are not limited to:
A place to hold all your guests – A lawn, a backyard, a deck, or possibly poolside/lakeside. Your guests will love to cool off in the summer heat.
Yard games – Nothing says Darty like a game of cornhole, spikeball, ladder ball, wiffleball, kan jam, although these games are for laid back fun, there's nothing like a competitive yard game.
A slip 'n' slide – Come on… who doesn't like a slip n slide? Somebody who wouldn't be invited to my party, that's who.
Water pong – Everyone has played it, and maybe you want to take a break after perspiring after playing ten games of spikeball, which is very physically challenging.
Lastly, a killer playlist. Throwback jams, modern hits, or anything in between. Songs that will keep the party going, toes tapping, and hips swaying.
So go on, get out in the sun, get your crew together, and get out and have fun at your Darty.