Another year of The Big E in the books
Hang on for a minute...we're trying to find some more stories you might like.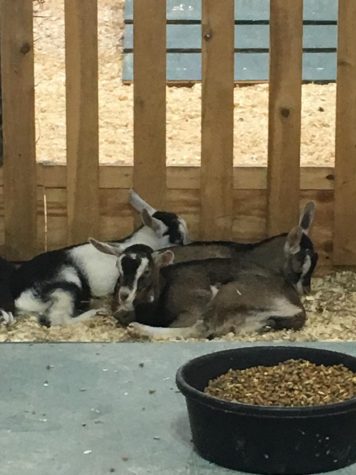 Danielle Corey
The Big E also known as The Eastern States Exposition is New England's Great State Fair. A yearly tradition right here in the Pioneer Valley in West Springfield, The Big E is the largest agricultural event on the eastern seaboard and the seventh-largest fair in the nation.
Founded in 1916 by Joshua L. Brooks, the fair was first titled "The Big E" in 1967.
Many visitors of The Big E like to stop by the Avenue of States, where there are six state houses from each New England state – the Massachusetts building, the Maine building, the Vermont building, the New Hampshire building, the Connecticut building and the Rhode Island building. Once you step in you can sample and buy local products, and find out what makes each state unique.
There's so much to do at The Big E during its two weeks in town, from all sorts of shows, to agricultural events, to rides and loads of fair food.
For rides they have Tilt-a-Whirl, Blitzer Roller Coaster, Vertigo Swing Tower, Fever Ball, Power Surge, Matterhorn, Sky Master and Speed. My advice, if you didn't know this before – I wouldn't eat before any of those rides.
There's so many unique foods from all over to try at The Big E.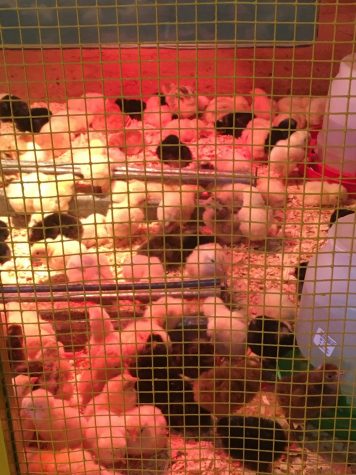 Agawam Lions Club (Agawam, Mass.) has Chicken Dinners, Dinner or Dessert In-A-Cone; Amy's Sweet Treats (Farmington, Conn.) has Frozen Custard, Sundaes, Root Beer Floats, Maple Bacon Sundae, Mint & Peanut Butter Soft Serve Ice Cream; Angela's Pizza (Riverview, Fla.) has Personal Pan Pizza, Pizza by the Slice and Mozzarella Sticks; Anna's Fried Dough, Inc. (Green Harbor, Mass.) has Fried Dough and Navaho Indian Tacos, and so much more!
For animals at The Big E one can find Cows, Pigs, Chicks and Chickens, Horses, Zebras and Goats. You can go into the vendors and look at each animal.
The fair time vendors are Better Living Center, Craft Exhibitors, Young Building, Outdoors Exhibitors, Food at the Fair and State Building Exhibitors. There are some shops you can look into and buy some nice stuff. They even have games you can play like tic tac toe and other small games.
Now, it's time for my experience! I like The Big E because I think there's a lot to learn about at all the vendors and craft stores. I get to learn about the animals, like w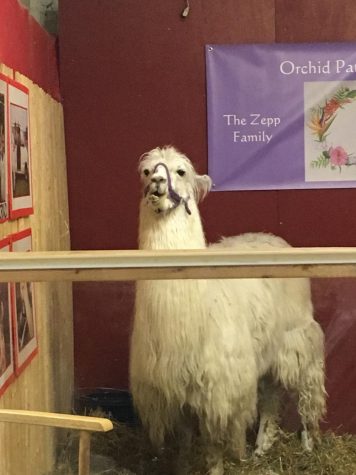 here they're from and how long they've been at their farms.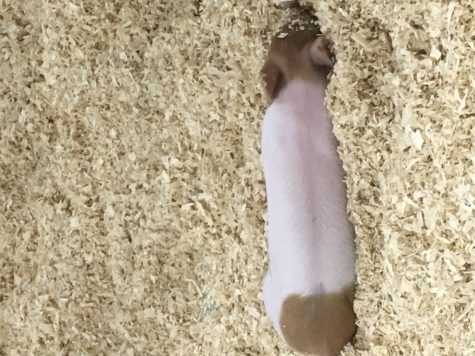 I am happy that they took away the Elephant rides though, it wasn't right for the Elephants to go through so much pain just so kids could enjoy a ride. I like seeing what people make in the crafting stores, there's some beautiful work that people do. I liked trying the foods they had this year. They were different than what we usually eat but they were so good! I would definitely go back and see what they have next time. I like how every year there's something different.
I do wish that they had more animals, there are so many animals people don't know about and that some people love to learn about. They do need to add more animals next year. Or should at least have someone talk about the animals most people don't know about. I love animals and want to know as much as I can about them.
If I could change one thing, I would change the prices of things you can buy. Everything is so expensive! People should pay less if they wish to enjoy something. Don't you think?