What Grinds My Gears: Marriage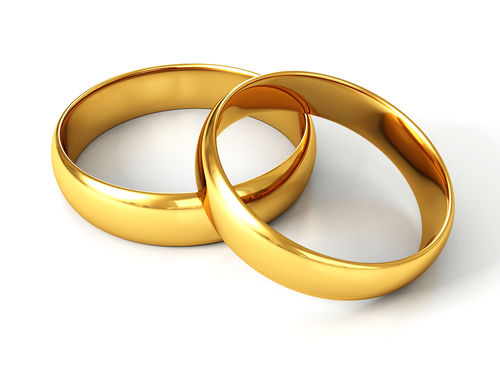 Hang on for a minute...we're trying to find some more stories you might like.
Happy November everyone, and welcome to this addition of "What Grinds My Gears," my monthly column where I rant about something that drives me nuts even though you didn't ask … Let's proceed.
This week's topic comes courtesy of my Sociology of Marriage and the Family course I am taking this semester (which is excellent by the way, you should take it next time it's available). As I am sure you can deduce from the name one of the main topics we discuss in this class is… Marriage.
Now I am studying Sociology here at AIC and I hope to one day get my PhD in the field with a concentration on intimate relationships, so I truly find the premise of marriage fascinating…
… That is, discussing other people's marriages, not anything that has to do with when or if I plan on getting married. I am currently a 22 year-old college senior who barely knows what day of the week it is most of the time, yet it seems like there is someone around every corner talking to me about when I plan on getting married.
Let's make something clear: the average age the American woman gets married is 27 … so not only am I not behind the ball on this one, but I'm not even near the ball.
I am honestly so sick and tired of marriage still being brought up constantly to women of all age, like it's our main mission in life and is more important than getting an education, building a career and doing what make us happy.
NEWSFLASH: the 1940s called, they want their gender stereotype back.
Long gone are the days of women needing to get married in order to survive. Women have just as many opportunities as men do now in college and the work place.
And it's awesome how far we've come as a gender since the 1940s, I just don't understand how we are still nagging women about how important getting married is.
I hate to break it to all of you people who believe that getting married is the solution to life problems.
There are lots of people who don't want to get married, and no it's not just "you haven't met the right person yet" or "you're just afraid of that sort of commitment."
You don't have the right discredit a person of any genders right to not want to get married, it's just not for some people and it's really not cool and super annoying of you.
And this should go without saying but …YOU SHOULD NOT BE ATTEMPTING TO PRESSURE PEOPLE INTO BIG LIFE CHOICES UNDER ANY CIRCUMSTANCE, IT'S THEIR LIFE NOT YOURS!!!
Life is too short to be telling people to how to life their lives. Just go out and live your own and be happy, whether that be married or not it really doesn't matter.
… And that's what grinds my gears.