Love apps: can virtual love be real love?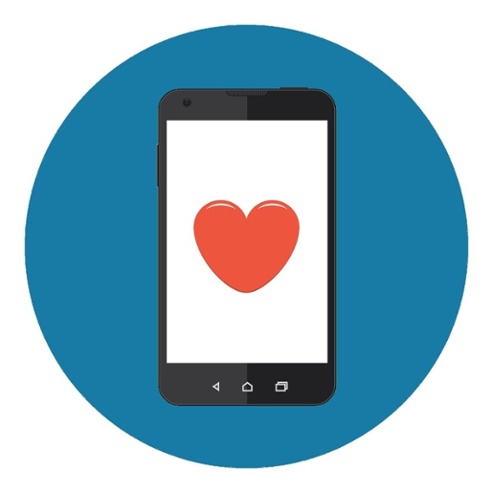 Hang on for a minute...we're trying to find some more stories you might like.
Finding true love – for many of us, this is a big goal.
Indeed, what better than to share this life with someone who supports you in the good and the bad times; a person ready to endure your characters and your little whims; who gives you love and presents. It makes you dream — everyone wants to find that special person.
Only it is not so easy; everyone has their own expectations in finding a person who suits us. It takes time.
However, the time is lacking — between classes, homework, practices, AIC students are often very busy.
Some use other means of meeting thanks to the new technologies available, with social networks for example — some people "slide in the DMs" to flirt sometimes.
More and more dating apps are available on smartphones. A lot of students that opened a profile in these types of apps — for them it is a modern and fast way to meet a large number of people.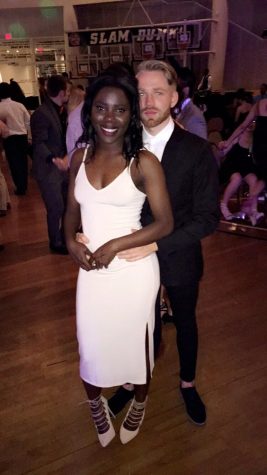 Accounting student Mitchell Byrne has been dating Wahjerjay Blango, a student in International Business, for two years. They two AIC students met traditionally and they are part of the same sports team; the young Irishman fell in love with the beautiful Wahjerjay as 'juju'.
For them the secret of love is a simple recipe.
"It's about understanding the other person needs and knowing their feeling, being able to read when something is wrong and finding a way to help fix it," Byrne said.
"If you are in relationship you are supposed to make your significant other feel like they can conquer anything they want. The secret to keep it strong is food, make sure she is never hungry," he added.
We definitely agree with that, little advice men if you have something to forgive you do not forget the box of chocolates.
One female AIC student who wished stay anonymous confesses regularly using dating applications, especially Tinder.
"I do not think to find a serious relationship, it's just to have fun and meet new people," she said. "On Tinder you feel more free because you are not directly in front of the person, there are less filters that in real life."
She added that she is wary and careful with whom she is talking.
On the other side, Accounting major Jessikha Ribeiro said she doesn't use any love app but she is not against them specifically. She prefers not to use dating sites or apps to find love. Nevertheless, she is open-minded
"Tinder for example is a good connection to like meet someone there and then go and meet them in person," Ribeiro said.
Dating apps are no longer reserved only for desperate older people that not to find love. More and more young people, like students who want to meet people quickly, use them.
It may be one of the biggest weak points of these new ways of meeting, the fact to be able to get in contact with several people to the minutes can be dangerous.
Can we actually find love with a person via virtual meetings? Because we know that many virtual relationships do not last long, people on this kind of site are sometimes there not to find love, but rather one-night relations.
It's up to you to beware.
After all, you find love when you do not expect it.
Maybe you will meet yours someday.