Oscars voters doing it right in 2018?
Hang on for a minute...we're trying to find some more stories you might like.
On Tuesday, January 23, early in the morning, all eyes were on the Academy's Samuel Goldwyn Theater stage in Los Angeles, where Academy of Motion Picture Arts and Science President John Bailey was joined by actor Andy Serkis along with comedian Tiffany Haddish to announce this year's nominees.
For the past few ceremonies, Academy voters have been criticized for selecting the same people almost every season. Not only that, but the lack of diversity was also brought up with the hashtag #OscarsSoWhite, which first emerged at the 2015 award show and then again the following year to protest the absence of people with color amongst the nominees.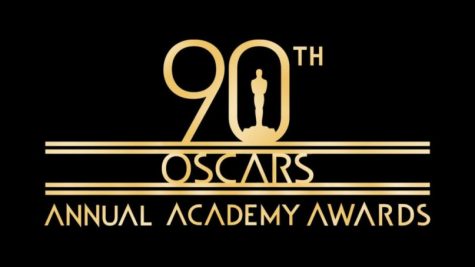 At the 90th Oscars, however, it seems focus has shifted the issues.
Last year, those in Hollywood found courage and support on speaking up and after many individuals that work in the industry came forward about having experienced either assault or sexual harassment, a new campaign – Time's Up – came to life.
The campaign – founded by more than 300 influential women in this business – became a big topic on the first award show of the season, the Golden Globes, where the majority of the attendees supported the movement.
Yet, there still was a lot of controversy going on, particularly involving the nominees.
One of the biggest talks this season focused on actor James Franco, who has been nominated for some awards and even winning a Golden Globe. Many film critics had him pegged as an Oscars nominee as well.
But after his Globe win, some of Franco's students at Studio 4 came forward with allegations about his inappropriate behavior towards them. As a reminder, on the same day, he wore black and a "Time's Up" button to support the cause.
The revelation came a few days before the Oscars ballot closed and because he had been nominated to other awards, it was unsure if voters would already have picked him. Turns out his behavior left him out of the race.
Another topic mentioned was Kevin Spacey's role in All the Money in the World. Critics predicted that the movie would have high chances of winning awards this season. After allegations of sexual assault against Spacey, with over a month to the release of the movie, Sony considered moving the date, but director Ridley Scott and producers decided to replace him with Christopher Plummer – who became the oldest actor to get an Academy nomination.
Even after "Time's Up" was brought to public's attention, USA Today reported that Mark Wahlberg earned $1.5M to reshoot, while his female co-star Michelle Williams earned only $1,000. As soon as news hit the web, Wahlberg made a donation his reshoot salary in his co-star's name to the campaign's Legal Defense Fund.
A first-time Oscar nominee that had people very pleased was Greta Gerwig, director of Lady Bird. Her directorial debut has been receiving high praise, but she didn't receive nominations in some of the most important awards. Actress Natalie Portman even commented on it while presenting Best Director category at the Globes saying, "and here are all male nominees."
Leading the nominations is Guillermo del Toro's The Shape of Water with 13– becoming the tenth movie in history to earn this many nominations – followed by Christopher Nolan's Dunkirk with eight and Three Billboards Outside Ebbing, Missouri with seven.
AIC freshman Ada Guilera Martinez said she has been watching the movie awards season with interest, and she is looking forward to the Academy Awards, which will feature some of her favorites.
"They all deserve to be there," Martinez said.
Another AIC freshman, Josefine Standahl, agreed that this year has proven an outstanding awards season.
"They nailed it this year," said Josefine Standahl.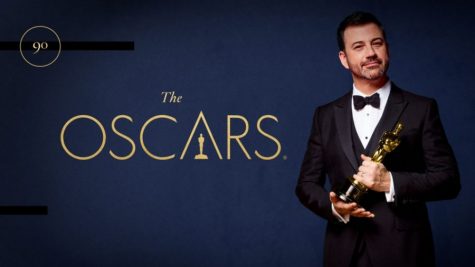 The 90th Annual Academy Awards, hosted by Jimmy Kimmel, airs Sunday, March 4 at 8 p.m on ABC.