Britni de la Cretaz on DigBoston's "The Yawkey Way," life as a freelancer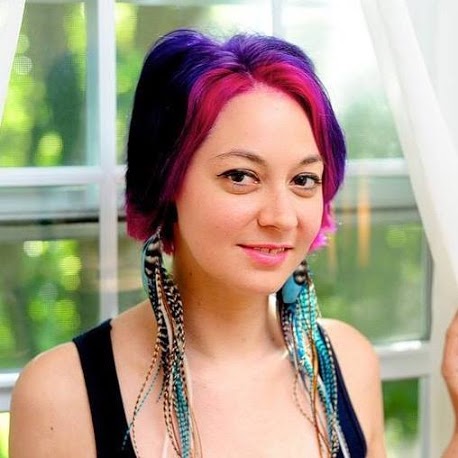 Hang on for a minute...we're trying to find some more stories you might like.
"People threatened to kill me, a lot of people threatened to kill me, they threatened to rape me, they threatened to hurt my children," recalled Britni de la Cretaz.
De la Cretaz, a freelance writer out of Boston, opened up about some of the backlash she had received for a story she wrote back in July 2017. Recently, she appeared via FaceTime as a guest speaker in AIC's Feature Writing and Opinion class with Professor Patrick Johnson, where she talked about her career as a freelance writer.

De la Cretaz's story that became a major talking point last summer was titled "The Yawkey Way," published in the free weekly Boston publication DigBoston. In the story, de la Cretaz looks back on the history and accusations of racism within the Boston Red Sox organization, as well as Boston's reputation when it comes to racism.
"I tried to write on how problematic and racist WEEI's radio programming is," de la Cretaz said. WEEI is a sports radio station in Boston that broadcasts the Red Sox games, as the team's flagship station. The station also has its own network of stations that simulcast its programming across New England. Its top-rated morning talk show, Kirk and Callahan, has been criticized for some of its commentary.
The story started off recounting an event that happened at Fenway Park in May 2017 when Baltimore Orioles player Adam Jones center fielder told Boston media that a fan called him the "n- word" and threw a bag of peanuts at him while he was on the field.
In her feature story, de la Cretaz went on to call out Boston on this long streak of racist past.
She doesn't shy away from using strong statements, like when she notes "he was also a well- known racist," while referring to Tom Yawkey – longtime owner of the Boston Red Sox's team from 1933-1976.
The street outside of Fenway, Yawkey Way, is named after the former owner, but the wheels are currently in motion to revert the street's name back to its original namesake, Jersey Street, as the team and other tenants on the street have petitioned to the City of Boston.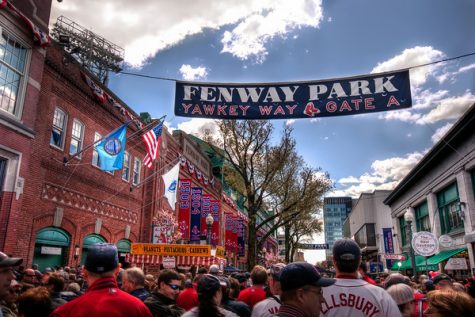 In a statement provided to DigBoston, a spokesperson for the Red Sox said that they have no control over the content of the chatter on the station and that their influence is limited to the content of the game broadcast, including pregame and postgame.
"I actually screamed out loud when I got the email response back, because I got the Red Sox on the record saying that they agreeing that WEEI's content was offensive, inappropriate and out of line," de la Cretaz said.
This statement she received from the Red Sox really caused an uproar in relation to de la Cretaz's article, and came in the middle of a long-term, multi-million dollar partnership between the Red Sox and WEEI.
"No Major League Baseball team has gone on record against their broadcasting partner," she said. That was the reason for the story to blow up and became so big.
De la Cretaz knew if this story was published, there would be a massive fallout and that she would be in hot water over it, but she knew someone had to do this story.
Her story led to the eventual petition that the Red Sox filed with the City of Boston to rename Yawkey Way.
Breaking into mainstream publications
Britni de la Cretaz worked as a social worker until she became pregnant and had to find a job that was flexible for a mother, so she turned to freelance writing.
Her first big break as a freelance writer was came with The Washington Post.
She also has written work for The New York Times, Vice Sports, ESPNW, Marie Claire, Refinery29, BuzzFeed, among others.
De la Cretaz explains that there are several paths into the world of freelance writing.
"You can fake your way into it, if you write a descent pitch and you seem to know what you are writing about," she said.
But being a freelancer is not for the weak.
"If you're not someone who is okay with rejection, then it's probably not for you," de la Cretaz said.
According to de la Cretaz, on average about 30 percent of her work get published. Thus, rejection will happen more often than not.
Last year, de la Cretaz said she made about $30,000 doing freelance writer. This would have not been enough to support her family alone, so she is happy that her husband and her both are able to work.
Freelancing is a unique career in which you can be very flexible and write about what interests you, but if it doesn't have relevance or interest the editor, then your stories will not be picked.
De la Cretaz suggests to never write for free and always negotiate for the highest price for your work, because editors will usually lowball you anyway.
Even with all the hard work that comes with working as a freelancer, de la Cretaz thinks this is a good field to be in and she enjoys doing what she does.