As graduation approaches, international students ponder the real world
Hang on for a minute...we're trying to find some more stories you might like.
Some students are very quick to choose a field of study that interests them, without being sure what it would do for them in the long run.
This choice is probably one of the most important decisions in a person's life, because future jobs will depend on this decision. Finally, after having gone through a few longs years of studying and obtaining their diploma, the students dive into the real world, in search of a real job and the responsibilities associated with that.
The transition between student and adult life is sometimes very hard, but it happens very quickly.
Three students from American International College gave us their point of view as Commencement fast approaches.
Iman Dumas, a 23 year-old International Business student, is set to graduate in May.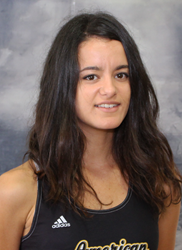 Dumas is an international student-athlete from France. She enjoyed living and finishing her studies in the United States, and said it has been a unique experience. She became bilingual over time, which is very useful when it comes to finding a job – especially in France.
Dumas appreciates the way of life here, and she would have liked to be able to start her professional career in this country.
However, she noted, "it is very difficult for a foreign student to find a job because of the visa."
So she will certainly start her career in France, but she hopes to work in a large company that has structure in the United States.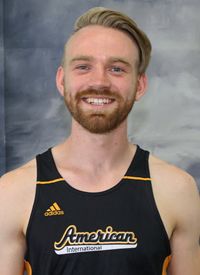 Mitchell Byrne, also 23 years old, is an accounting major. He too will graduate this year.
Byrne is another international student, coming from Ireland. He has already found a job in his home country.
Indeed, he will work in the accounting department of a large Irish group. For him, living in the United States was also a positive experience, and he will keep good memories of it.
However, he is happy to return to the homeland to his family and friends.
"I spent four years studying in the United States, it was great I met people from different countries, but I miss my country, for my first job I really wanted to come back," Byrne said.
Chad Miller, 22, is a Pre-Med major and international student-athlete, but he still has one year to graduate. This student already imagines his future life, his career choices. He knows that finding a job is not easy, especially for young students who mostly have no experience.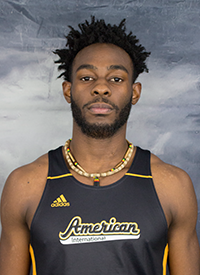 From Jamaica, Miller said he would like to go back and start his professional career here. He is not against a job offer in the United States additionally he has family here.
"I am very interested in the health area, but I do not really have a precise idea. I would like to come back to Jamaica to work but if I find an interesting proposal here then why not," Miller said.
For now, he works hard to get good grades and hopes to find a job that suits him no matter the country.
Students' years in college pass quickly – it seems like just yesterday we take our first steps as freshmen. We say that our college years will last for a very long time, we have the impression that the studies will never end.
But the next day, before you know it, we are already faced with graduation — ready to enter in adult life and deal with all the responsibilities that go with it. Some have already found work, others hoping to in the near future.
These four years may have seemed like an eternity, but those who took the time and succeeded will be able to see the impact in the coming years after graduation – you'll never forget the value of that diploma and graduating.