'The real world' – here we come!

The start of spring semester always seems so bright and students are ready to start on the beginnings. Students are also always excited about this time of year because the warm weather begins to occur again.
Spring time is like an early start of summer and students realize that vacation is very near. This semester also ends with the new graduating class embarking on their new journey in life. Congratulations to the Class of 2018! Your time to start living life as a true adult begins in just a few weeks. Many have waited for this moment to come, while others are probably scared eminency.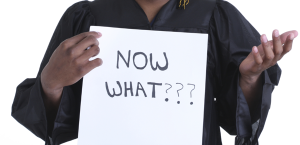 Nothing to worry about seniors. Life after graduation does not come easy. Learning how to manage your responsibilities along with trying to be successful in life can become a difficult task.
There are probably numerous questions running through your mind, like what kind job will you get? Will you even get a job? Do I want to go back to school? What are my next moves? All of these questions are great, planning your future step by is essential to be successfully achieving the goals you set for yourself. Create long term and short terms goals.
Long term goals should be things you will accomplish within the year. Short term goals should be things you can to get done in the next months.
One example of a long-term goal, applying for the graduate school program you want. An example of a short-term goal is purchasing a new car by summer time.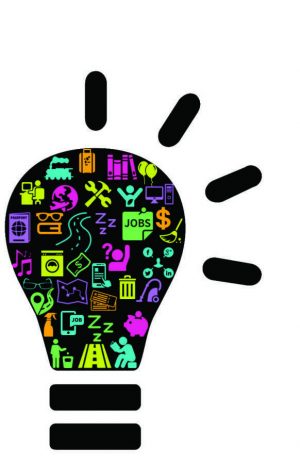 To accomplish your goals, however, you need to know how to set them. Goal setting is a process that begins first discovering what you want to get done, followed by putting in the hard work it takes to achieve it. Saying you want something, and expecting it happen does nothing.
There well-defined steps that are required to accomplish each goal. Understanding and learning these steps will help formulate your goals.
This company MindTools, which focuses on the essential skills of excellent careers, has something they called the Five Golden Rules, these rules are important when setting yourself up to success. These rules are:
Set goals that motivate you.
Set SMART goals.
Set specific goals.
Set measurable goals.
Make an Action Plan
Using these tips will help with your goal setting.
To the soon-to-be graduates who are hesitant to start work in the real work world. First consider doing something with your time like interning, volunteering, or even traveling. Whatever decisions you decide to make you must initially thoroughly think it through. You want to make sure you are adding quality experience to your resume. This next step should one step closer to pursing your career.
Here are few of our seniors' plans for after graduation:
Paige Montague, has plans to do her a graduate program here as well continue to be an RA. She plans to also try to attain a position as a grad assistance.
Shaneisha Jones (myself), plans to prepare for LSAT and focus on applying to law school. Ginger Solomon, plans to work at an elementary school in her home town.
Michaela Shelby, plans to work the Student Scholar Athlete program to expand it to her hometown. She was to target high school youth and persuade them to go to college.
Michael Murdock, plans to get an internship and purse his dreams.
Final Advice: Keep your eyes on the prize. Stay focused, do not get distracted. Stick to whatever plan you create. Failure will occur but do not get discouraged, nothing in life comes easy!