Returning to AIC, 13 years later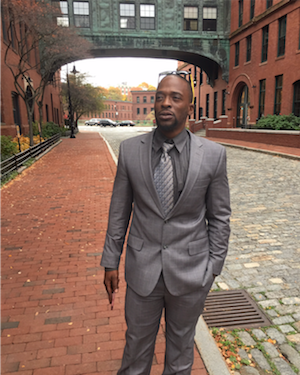 Hang on for a minute...we're trying to find some more stories you might like.
Well, how do I start?
First off, this is an honor, and a great feeling to say I am back in school. I walked the stage in 2005 and ever since then I have been in the world. Traveling, exploring, eating new foods, and meeting new people along the way. My major was Communications and I have always had a passion for the internet, AI (Artificial Intelligence), and cameras.
When I left AIC in 2005, I came back to Boston Massachusetts where I started a career working with children.
I know, very odd for a person who studied communications.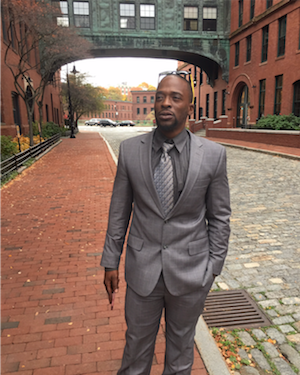 Let me explain.
When coming back to ­­Boston, I had a good friend that asked me if I was looking for summer work. At the time, I wasn't doing anything for work and needed the money greatly.
So, I started working at a Massachusetts Department of Children and Families program in Arlington, called the Star program. This was a program which consisted of 14 young boys ages 14-18 who left foster care and transitioning back home to their parents or families that will take them in.
While working for this agency I was able to transition from DCF to the Massachusetts Department of Mental Health. This program allowed me to gain insight on the metal health side of the agency where I worked with clients on all different levels of the spectrum scale.
I stayed with this program until I found out about a job opening working at a school called the McKinley Academy in the South End of Boston. This location allowed me to interact with people in all ages and backgrounds. It was a great opportunity for me to be able to give back to the young kids that needed my support and help. It felt like it was a calling in some words.
Being in the school system allowed me to be more aware of my potential and my calling on this Earth.
For years I wanted to give back. I just wasn't sure about knowing how to go about it.
I have always felt that the Earth works in mysterious ways, and I was put in a position where my students, my family and myself were collectively wondering when will I take it up to the next level and become a professional. This was a huge step for me and a big leap.
When American international College allowed me to walk the stage in 2005 they allowed me to walk it, but I had a few credits I hadn't completed. So, in order for me to receive my diploma I had to complete four more credits. This was going to be tough for me because AIC was asking for the rest of the tuition I owed them in full in order to get back into school and be able to get my diploma.
After understanding my situation, I made a promise to myself to move forward and go for my degree. During this process, I will be working both of my jobs and going to trainings to benefit myself. I will stay healthy and work out whenever I have the time in the day or week.
I always dreamed that one day I would have my master's degree as well. So after I get my bachelor's I will stay focused and complete my master's as well. This for me will be a great accomplishment when it is complete. Not only is this a huge accomplishment but also for my career I will be able to move forward and become a professional at the position I have been working for.
When you understand the value of the degree and the doors it opens if you know how to utilize it, it will take you to levels you couldn't imagine. It's a great feeling and opportunity to be a part of AIC and to have this opportunity.
Editor's note: Clarence Stuppard is a returning student to AIC. In his first column, he reflects on a major life decision to return to college. We wish him all the best!