Focus on Faculty, Higher Dedication to Our Students: Faculty are the Heart of AIC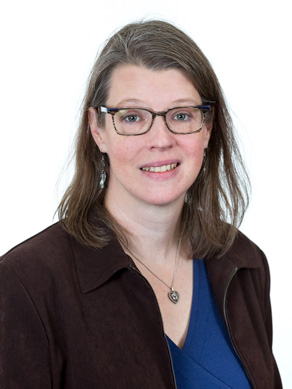 Hang on for a minute...we're trying to find some more stories you might like.
Welcome to a new semester! I hope you are having a smooth and successful transition back into the swing of things.
I want to take this opportunity to focus your attention on the faculty of AIC. You may not have given much thought to your professors – beyond how much homework or how many exams we give. But please know, the faculty of AIC are here for the students. As students at AIC, you have the honor of studying with some of the most dedicated professors you will meet.
There is a statement in the Course Catalog: "The College is a community of learners nurtured by faculty members who are dedicated to the mission of the College." These are not just words on paper. From the faculty member who has been at AIC for 39 years, to the new faculty members who started this fall, we come to AIC and stay because of our students. Several faculty members even came back to AIC after being students. They are AIC alumni that have earned undergraduate and/or graduate degrees at the College. And we stick around. On average, faculty members have been teaching for 14 years at AIC. Collectively, the faculty have devoted over 600 years teaching at AIC!
In my 16 years at AIC, I have worked with my colleagues to ensure the success of the students in the psychology program. And I am not alone. Faculty have played a vital role in the development and success of existing and new programs – be it Accounting, Criminal Justice, Education, Exercise Science, Marketing, Occupational Therapy, Public Health, Sports & Recreation Management, Theater, and Visual & Digital Arts. They have also collaborated to develop exciting interdisciplinary minors, such as Advocacy for Social Change and Fraud & Financial Crimes.
Personally, the best part of my job is seeing my students succeed. I am proud of my statistics students who, over the course of the semester, develop confidence in an area they initially fear. I am proud of my Experimental Psychology students who work hard over the semester in order to share their work with the campus community at the Experimental Psychology Poster Session. I am proud of my majors, and enjoy watching them develop from brand new freshman to seasoned seniors. Like many of my colleagues, I celebrate the success of the graduating students.
So, whether you are in your first semester or your last, whether you are an undergraduate student or graduate student, please know the faculty of AIC are here for you. You are the reason we are here. If you have questions about your classes, your major, or your future, don't hesitate to ask the faculty. We are happy to help answer your questions. And when you graduate, please stay in touch. We love to hear from past students and share in their success. Even when you leave AIC, you are still our students.
Good luck this semester. Please keep a look out for "Faculty Focus" pieces in upcoming issues of the Yellow Jacket, in print and online. Each piece will showcase AIC faculty, their accomplishments, and what it means to be a faculty member at AIC.
Editor's note: Dr. Stuart's column is the first in a new series, 'Focus on Faculty,' that will profile one AIC faculty member per issue.