Review: Bohemian Rhapsody
"Sends shivers down my spine" but did it?
Listen, when I heard they were coming out with a biopic film about Queen, I was extremely excited.
Freddie Mercury was and still remains an icon. His vocals and songwriting abilities were absolutely incredible.
Mercury had died in 1991 from bronchial pneumonia which was brought on by AIDS. Mercury famously released a statement, regarding his AIDS, around 24 hours before his death.
Freddie's sexuality had always been a topic of discussion for years due to his flamboyant stage presence.
When speculation that Freddie had been diagnosed HIV positive, after a photo of him looking very ill was published, he decided to keep his privacy to himself and a group of close friends, including his bandmates.
Even during his worst, Freddie still recorded music. His last song with Queen was called "These Are the Days of Our Lives" featuring an extremely decrepit Mercury.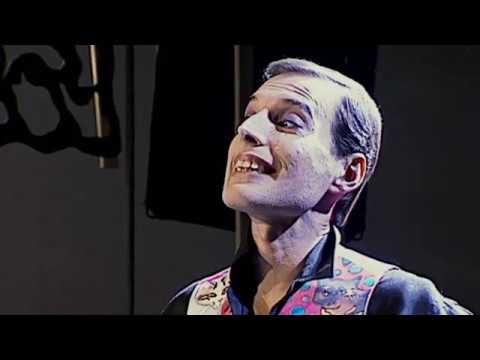 When watching the movie, I kept in mind that it won't be 100% accurate. However, I didn't think they would misinform the audience.
In 1985, Queen went on to perform at the Live Aid concert, which raised money for the Ethiopian famine.
During the movie, they made it that Freddie knew about his AIDS before the concert. In reality, Mercury had been diagnosed 2 years later in 1987.
Another problem I had was how they implied that Mercury would have cocaine filled parties and how he met his partner, Jim Hutton.
In the movie, after going on a drinking binge, Freddie makes a pass at Jim by grabbing him inappropriately. It is stated that Hutton was a waiter for the party, meaning that's how the two met.
BUT they actually met in a gay bar in 1983.
Those are the two main things that irked me to my inner core, but the rest are little things.
The actor, Rami Malek, has blue/green eyes and Freddie had dark brown eyes. They left Malek's eyes natural which is just something they could have easily changed with contacts.
Freddie's solo career was made out to be serious problem between the band. However, Freddie wasn't even the first to go solo.
Roger Taylor, aka Queen's drummer and the extremely high voice singing Galileo in Bo Rap, was the one to go solo first.
Even with all the little things I picked at during the movie, it still gave me chills when the music would play.
I cannot deny Freddie and Queen's brilliance when it comes to music. So, for me, I gave extra points because of the presentation of their most iconic songs.
I really wish that they focused on Freddie's death because it was kind of an important thing (actually it was really important) … oh well.
Despite this, I did like the choices for the cast. The actor, Gwilym Lee, who plays Brian May, Queen's guitarist, looks very similar to May himself.
Same goes for Joseph Mazzello, who plays John Deacon. Mazzello was also the character Timmy a little film called Jurassic Park
All in all, would I recommend Bohemian Rhapsody? Yeah, of course. It was pretty factual (for the most part), there were plenty of funny parts because of the band's relationship, and, obviously, the amazing music…duh.
Freddie Mercury is an iconic musician and his music will never die.