Music to raise the spirits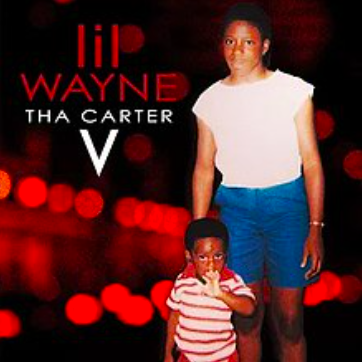 Hang on for a minute...we're trying to find some more stories you might like.
By all accounts, 2018 has been a year full of new, exciting music.
All the way from J. Cole to Meek Mill dropping an album, it's good news. If you are a rap fan you should jumping out your shoes every morning because you have a ton of music to listen to.
To start off the year you had Lil Baby and Gunna drop their project called Drip Harder. This album definitely opened up eyes because of the versatility in the songs. This album had hit songs like 'Close Friends' and 'Deep End'. After Drip Harder we had Tory Lanez drop his new project called Love Me Now which is arguably album of the year.
This album brought so many different types of vibes from melodic songs to very lyrical and deep rap. This album is a must have on your playlist.
After that we had the Carter V. Now this for all the rap fans out there was probably the most important album that will drop for the rest of 2018. Why is that? It is because Lil Wayne is one of the most iconic legendary rap artists of all time and it has been seven years since he has dropped an album.
AIC student A. J. Tedesco agreed that Lil Wayne is hard to beat.
"Nothing this year will top that album," Tedesco said. "Lil Wayne is the greatest rapper of all time and he proved it with this album."
And to be honest it was difficult to disagree with him. If you want to talk about genius when it comes to perfecting your craft and just writing real rap Lil Wayne is bar none the greatest rapper of all time.
If the Carter V isn't on your playlist every morning and you call yourself a rap fan, you don't have your head screwed on right.
And for the newest album, an album that was much awaited by an extremely respected rapper by the name of Meek Mill, with his album called Championships.
Now this album has a bigger meaning to it after Meek Mill was sentenced to 2-4 years in prison after just popping a wheelie on his bike.
This created havoc across the country and Meek Mill quickly became the face of unfair imprisonments and he took this role on like a champ and released this masterpiece of an album. The album released November 30th, 2018.
In this album Meek Mill comes across with a message after being incarcerated, standing up for colored people and minorities in this country.
This album send-off such strong messages and if you're a minority or a young colored person you relate to this album so much.
Meek Mill lays out our everyday struggles so well and it makes you feel as if he was there for you. This album is sort of a push to get over that hump and keep moving forward.
No matter the circumstances don't let no one bring you down. These are the messages that Meek Mill was giving off. The album is nothing short of great that's for sure.