Arthur Gingras: Seasoned professional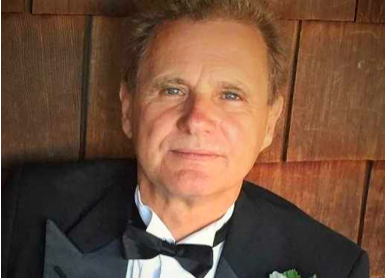 Hang on for a minute...we're trying to find some more stories you might like.
AIC English Professor Arthur Gingras has been around the academic block a few times.
Make that 28 times.
Prof. Gingras began teaching English at AIC in 1990 – well before many of the students were even born. From those years, he has shared much knowledge, and learned a few things himself.
For one, he firmly believes that today's current working professors our simply outstanding, as good as ever at AIC.
But with that, times are changing someone, he noted.
"When I started teaching here, there were more liberal arts professors because back in the day AIC was known for its English Department," he said. "Today, AIC is more so known for its Health Sciences Department which is why there is so many professors in that field."
When asked him if there were any professors that he like to give credit to, he named the enter English and History Departments, along with Psychology Prof. Anne Stuart.
But students are at the heart of what makes AIC such a great place, he emphasized.
Prof. Gingras thinks students who are struggling can get help in many ways with tutoring and at the Writing Center, where help is always available to learn what he calls 'bottom line standards', such as how to research academic papers, how to cite sources, and how to annotate short stories, novels and poems.
He also believes this is because society continues to change, more rapidly these days, "It's like a new universe of knowledge.
"Everything is done so electronically which is what colleges need to accommodate for students today. That is something that they can work on from their part," he said.
Before Prof. Gingras began working at AIC, he was an English teacher at various high schools in the area, including at the High School of Commerce, just down State Street from campus. He now lives in Chicopee with his wife. He is also a grandfather with a new granddaughter recently born.
Prof. Gingras described a memory of one of his own teachers, an English teacher he had in high school when he was 16 years old in the 11thgrade that made a very big impact on him.
"His name was Mr. Calony," said Prof. Gingras, adding that the experience made him realize he wanted to be an English teacher as well.
"He made me want to be an English teacher and want to impact student's lives the way he did to mine," he said. "That's what I try to do with every student I have."
He makes it his mission to try to impact as many student s as possible.
"That's because you never know if you can change that student's life in positive way. You never know what a student is going through; so, if you can make an impact in their lives that's how you know," he said.
When Prof. Gingras feels that he has done this, he finds it "magical".
To thinks that it is a way for him to see into his student's life knowing that he has made an impact in helping them develop their future.
To close, Prof. Gingras quoted famous author C.S. Lewis as a way to remember when he teaches that "We read to know we're not alone."