Fyre Music Festival, and other musings
Hang on for a minute...we're trying to find some more stories you might like.
As the temperatures begin to heat, back up this semester the plans for spring break have started circulating around campus. Arranging the perfect trip with your squad is detrimental especially when you have that idea of the college experience.
The media have always teased with the epitome vacation. Having the opportunity to be able to do so, now many students have upon settling into schedules and saving money from work-study. Yet, this is where you have to be careful while rewarding oneself not sold on a dream that is unattainable.
Speaking of a dream deferred, kicking off the 2019 movie releases Hulu and Netflix recently released a documentary highlighting one of the biggest frauds of 2017, Fyre Music Festival.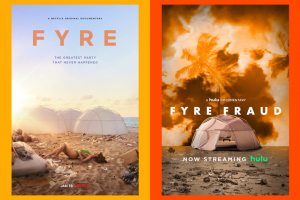 Visionary swindle King Billy McFarland, founder and CEO of Magnesis, the black card for millennials. Ergo more notably, which lead to this huge fiasco, the Fyre App. Which is a music booking application that Ja Rule, known rapper and entrepreneur co-founder.
Imagine scrolling down your timeline on Instagram seeing crystal clear waters, beautiful models you follow, and all of your favorite musical artist, in one place. The Coachella of the Bahamas, and to top it off the island bought for the festival was actually one of Pablo Escobar's private island.
Netflix' Fyre: The Greatest Party That Never Happenedinterested me because it really focused on the point of view of those working with McFarland. Which is peculiar because we get to see how all of his colleagues especially those on the island claimed to be scammed themselves for going along with his vision even while being a part of the process.
Seeing two men have an idea of throwing an impossibly huge party on an uninhabited island, and standing behind them to make it work was hard to watch. Especially when they went to do the promo shoot where Instagram influencers like Chanel Iman, Bella Hadid and Kendall Jenner. They created such a facade for the festival that made the island look truly, like the promised getaway customers paid up to $25,000.
What they did not post on Instagram was what the island did not have, which was space for the thousands of people Fyre over sold tickets, tents, villas and houses too.
It was not long until the mayhem became known slowly revealing the truth behind the festival thanks to twitter account @FyreFraud. Who happened to be a part of the Fyre Team that no longer could keep the secret.
Yet, those who were apart of different aspects like the various marketing teams such as Jerry Media. The main team, which was located out of NYC, were blindsided until actually getting on the island. Receiving false information to convince clientele, it was not a fraud.
Unfortunately, they got their wake up call after landing. Not even upon arrival was the presence of the team acknowledged until finding their own way to the location.
Netflix really built a story, around how it was majority Billy's fault for his relentless vision.
Hulu took a different approach on the other hand with Fyre Fraud. Releasing 4 days earlier than the Netflix documentary.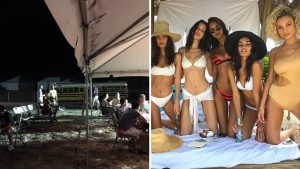 Instead of hearing from those, McFarland worked with it was straight from his mouth. Along with close family and friends.
Hearing from his mouth, created so many different theories behind how this even got as far as it did. Seeing him cringe at certain comments, and needing breaks after different questions. Really showed how uncomfortable Billy's was.
Not often do people sit down and watch documentaries. Yet these really intrigued, caught me off guard, and were very binge worthy.
It is so easy for this generation to see stuff on social media and put it at the top of their to do list for the year. So when planning trips, using Air BnBs and especially festivals you have to remember to be cautious.
Spring Break is coming, save up, and spend right so you can press the restart button to last of the semester.