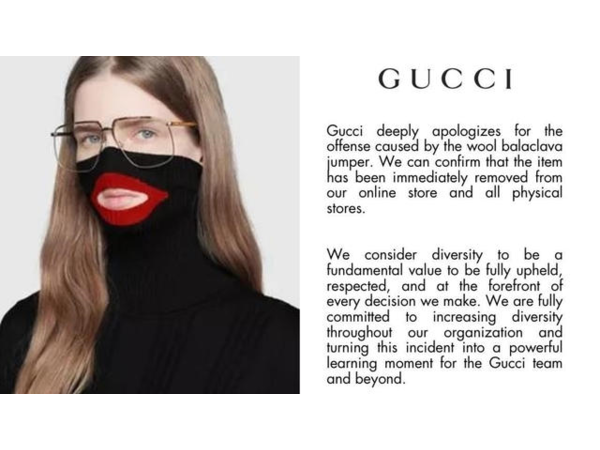 Recently there has been a lot of controversy surrounding the issue of Blackface. Students at AIC have shared their opinions on this topic and spoke out against those who promote it in any way.
Blackface is a form of theatrical make-up used predominantly by non-black performers to represent a caricature of a black person.
This contributed to the spread of racial stereotypes such as the "happy go lucky darky on the plantation" or the "dandified coon."
This has always been an issue, but has a light shed on it now after Virginia governor Ralph Northam had a picture from his past exposed to the world. A photograph from his yearbook in 1984 has surfaced of a man in Blackface alongside a man in a KKK outfit. Northam has said neither of the people in the photograph is him, but controversy has swirled since it was discovered last month and made public.
Since then, Northam has refused to step down as the governor of Virginia over Blackface photo, despite pressure even from within his own Democratic party.
Fashion brands like Gucci, Moncler, and Prada have also caused a lot of outrage and controversy on social media.
These brands have recently used their platform to release clothing with a depiction of Blackface clearly shown.
Gucci has even been "banned" in the African-American community after celebrities and many people have spoken out on social media. Many black people have decided not to spend their money on Gucci or these other brands anymore because they feel that their business means nothing to them based on these brand's actions.
Tip Harris spoke out on Instagram with his reaction to the Gucci sweatshirt depicting blackface. He posted "@gucci As a 7 figure/yr customer & longtime supporter of your brand I must say… Y'all GOT US f****d UP!!! APPOLOGY NOT ACCEPTED!!! We ain't going for this "oops my bad I didn't mean to be racist and disrespectful towards your people" s**t!!! Y'all know wtf y'all was doing and WE AINT GOING FOR IT!!! We ALL GOTTA stop buying, wearing, and supporting this piece of s**t company and ALL PIECE OF S**T COMPANIES UNTIL THEY LEARN TO RESPECT OUR DOLLARS& VALUE OUR BUSNIESS!!!! Our culture spends $1.25 TRILLION/year (but are the least respected and the least included) and if we stop buying ANYTHING they MUST correct any and all of our concerns. That's THE ONLY WAY we can get some RESPECT PUT ON OUR NAME!!! I don't give a f**k if I gotta wear Target brand s**t… #F**kGucci"
This post displayed a lot of anger about what Gucci and these other major brands of done. Under the comments agreed with TI and joined the Gucci band, looking at it as an opportunity to support more black owned businesses.
At AIC, students spoke out on the topic.
Branai Scarlett, freshman and Psychology major at AIC, shared her opinion on this topic.
"I'm upset that fashion is depicting Blackface," Scarlett said. "It's not right, it makes me not want to buy their clothing or support their brand anymore. They are losing supporters the more they use their platform to be bluntly racist."
"I hate that this is happening. It's bringing racism back and it is affecting people and affecting these brands," she added.
Freshman Jahasahyas Uzi Maldonado, a Physical Therapy major, had similar opinions.
"I think this is a bad thing for society because it may encourage people to act this way which is racist and shouldn't be accepted," he said
Regarding the governor of Virginia, sophomore Amanda Lee, Nursing major said, "He should step down. It is not professional, even if it is from his past that is not an excuse or acceptable."
"In general I think Blackface is wrong. I think it looks bas on the fashion brands end for bringing it back. I will not support the fashion brands that have it whatsoever," Lee added.
Students at AIC of all different races had the same opinions on this issue. No one agreed with either parties and it goes to show how bad this is and how it is affecting everyone.