Politics: bah humbug!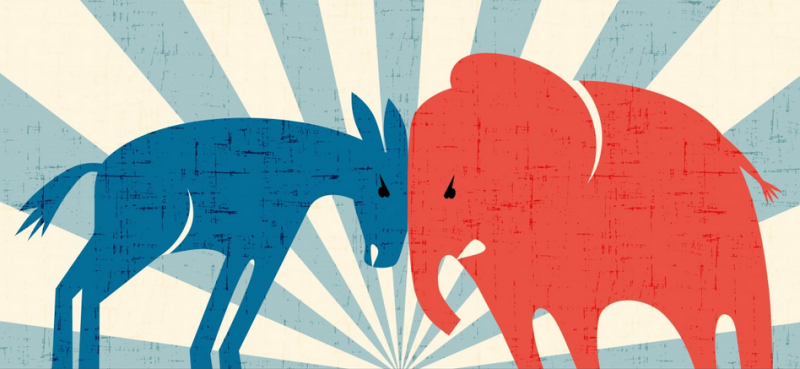 Politics – it's a time of deep division in the United States. Republicans want a wall on the Mexian border, lower taxes, and an end to the Affordable Care Act. Democrats want health care, fair immigration law, and a helping hand to those in need.
So what do students think?
At AIC, student opinions run the gamut. But one thing they agree on is this: Politics is a turnoff.
AIC freshman Gisel Lopez believes politicians need to learn to calm down and get along, and to get things done that will help citizens live better lives.
The way things are is a total turnoff to young people, she said.
She thinks politics are hurting our country because of who we have as president.
Lopez feels as though reading and watching on politics now a days are just a waste of time because a lot of stuff being read or talked about is negative which to her leaves a negative vibe on the youth.
"That's why the youth of today don't really pay any mind to politics at all or not as much as we should," said Lopez said.
Another student, Gabriella Santos, said it would be helpful if young people cared more about politics. We need to be the change we want to see, she said. We need to make sure that political leaders hear all opinions, and act accordingly.
"If it is not something a lot of people agree on, they should agree to disagree and find a mutual understanding on what is really going on," Santos said. "Today's youth needs to aware of what's going on in our politics," Santos noted.
Ciarah Richardson, another AIC student, admitted that she finds politics a turnoff. Like many young people, she finds her news on social media.
"I'm not really big on politics," Richardson said. "I don't really watch the news or read newspapers."
For Richardson, it's more of a wake and check my social media for anything happening in our world.
AIC student Christopher Colon said he pretty much limits his news intake to sports news.
"Other than that, I just don't feel like it's not that important for me to know right now," Colon said. "Maybe as I get older, I'll grow into liking the news and even reading the newspaper, but right now it's a no go."
At Norfolk State University, student Jarvis Moore said he, too, is disillusioned by the political upheaval in Washington.
"The government is more biased and upside down than ever," Moore said.
"It's not set out to help everybody in the world, it's only for the ones that 'matter'," he said. "It definitely doesn't work for me, and I'm a young black male."
For Moore, his attitude is, why should he listen to the government or politics in general when they don't care if he even cares. He feels like they're target isn't him it's everyone else around him that doesn't look like him.
So all in all, politics and young people don't seem like a great fit at present.
Washington, take heed!