Wam Bam Sam's farewell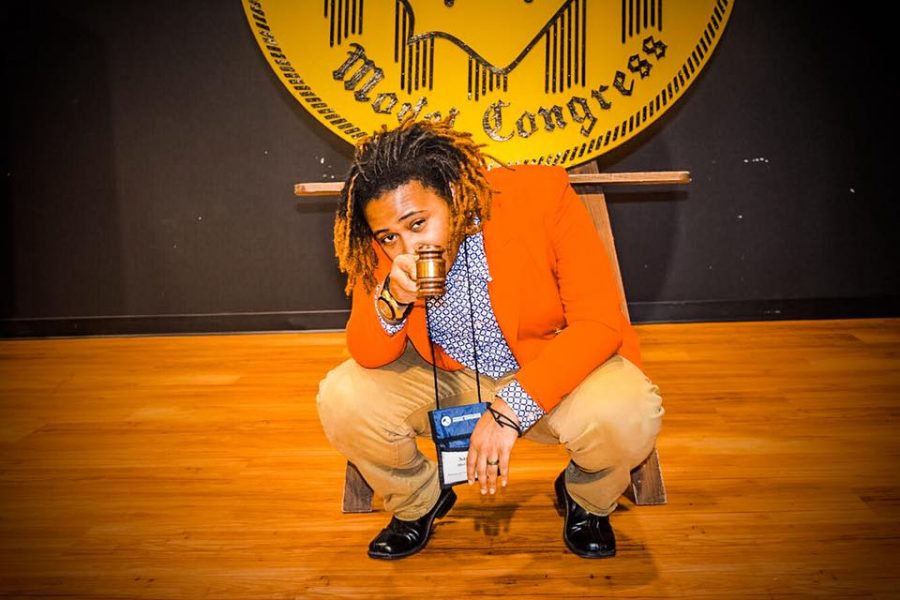 It was the Summer of 2012, my head was held high, eyes glued to the brick made beanstalk I would now call my new home.
Sweat dripped down my brow in the sweltering heat, as I hiked up the stairs to the seventh floor of Hines Hall. It was in that moment reality hit — I was really doing this thing called college.
Once the family left and I finally settled in, all I remember thinking was its time for the Dining Commons, but not wanting to go alone, and also wanting to know what the move for night was going to be. Taking that lonely walk down the stairs because Hines elevators seemed to always be out of order.
I gradually made it into the good ole DC, and no I am not talking about this newly renovated one either.
Seeing familiar faces, I met during our Freshman Weekend as well as Accepted Students Day. I even ran into a few of my classmates from high school that didn't know they were coming to AIC.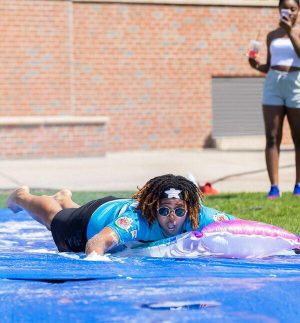 With my crew finally together meshing vibes from California, Texas, New York, New Jersey and Connecticut of course no one was messing with my clique. I knew it was going to be okay and not as overwhelming as I thought.
It was a new beginning, so I had to be ready to just jump right into the pool of American International College.
Settling into this newly found independence gave me options of what type of college student I wanted to be, which type of road I wanted to continue to pave now that the cement was laid out. Like most college students they try to stay on the line of getting what's needed done and still maintaining a social life.
That was going to be easy for me, especially being that in high school not only did I play three sports, was involved in extracurricular activities and a college prep program. My focus was insuring I had time to get my work done and still maintain being a great student.
Big difference in college was they didn't tell you, if you missed a class or was late no one cared — it is all on your shoulders. No one is going to worry about your grades, if you ate, made your bed. It's a wakeup call seeing it was all on you now.
Although just as freshman still filled with many questions and doubts, prayer and the support of my friends and new friends really kept me on my toes because they thought I was the one that had everything under control.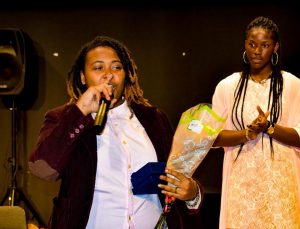 From homework, to figuring out how to finesse the DC food. As the first semester went by and finals started to come about I knew things were about to get shaky.
Chaos, screaming, crying, noises began fading and flashes of black are all I could remember seeing running down the stair well to the fourth floor.
December 4, 2012, was one of the darkest days of my freshman year. It was as if time just froze but everything around me was just slowly speeding by.
And that's not only because hours before it was a normal day for my crew was listening to music, battling West Coast vs East Coast music. Yet, because the puzzle we call our crew was now going to be missing a viable piece. The passing of our beloved friend and brother Justin Johnson, shifted the atmosphere.
Ergo, we knew he would want us to continue this dream and make the ones he couldn't happen. Becoming more was the only option and I was determined to make the most of the open doors here.
There always a silver lining and I found mine with AIC's Women's Rugby team — we were a community.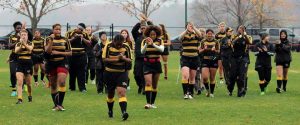 I realized that living on campus and not being involved in a sport, Greek life or registered student organization, there seemed to be a lack of purpose. Yes, we are all here for a degree but its bigger than that. College is not only a foundation for knowledge but also networking.
Playing teams and beating them from all over the country was amazing, team bonding, all the traveling it was everything I could have imagined in high school but there still was something missing.
It wasn't until after taking a break from school due to financial issues for almost two years, that I realized what I really needed to do, and that was to get involved in more organizations.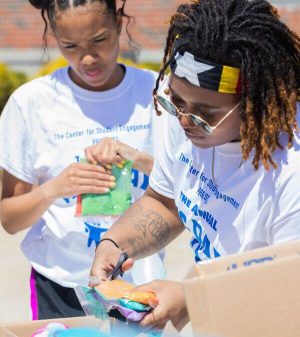 Luckily enough one of my courses set me up writing articles for the Yellow Jacket, AIC's school newspaper.
This helped me develop a bigger passion for writing. I also joined the yearbook and became the head photographer, where I began to be more recognized on campus, Sam with the cam.
Once I sparked the flame, I found myself in over 10 clubs, from Christian Conquerors, PLUS, P.R.I.D.E, Woman's Org, to AIC Radio the list just continued to go on and it was so exciting because school wasn't boring anymore.
This change of atmosphere also showed me all I had to do was step further out of my comfort zone, and people recognized it as well.
One sure highlight was last spring, when I received the Outstanding Achievement in Journalism Award during the Academic Awards as well as one of the Rex's Best, during the Co-curricular Awards Ceremony.
That junior year semester was not just a comeback season, but also a warm-up for the end game.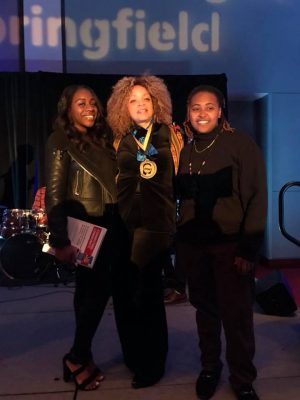 This last year flew by, I made new friends, became closer to old and created memories I cannot even imagine forgetting.
Yet what I really gained was finally finding myself and who I am comfortable being, who I am not afraid and show off I am.
I finally gained the confidence and perception of the future I imagined and the steps I still need to take to get there. Ergo, I know I wouldn't have been able to do it without my Hive of Yellow Jackets at AIC.
My advice: Get involved in different organizations or create your own. Take advantage of the Mac Lab and TV and AIC Radio Studios to perfect your crafts. Dexter Counseling is here for us, go visit them. This is our fortress before stepping into our future, there are tons of doors waiting to be opened all there needs to be is a Yellow Jacket ready to walk through. It has been a blast, Wam Bam Sam signing off.