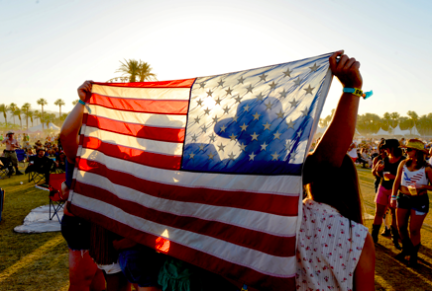 From a late-night bonfire to driving down a backroad to the cottage during a warm July day, you can hear the sound of a guitar and a southern drawl over the speakers.
With the clocks changing and the temperature starting to rise you can start to feel it in the air; summer time is coming. Days at the lake, fishing and driving with friends with the windows down.
Country music has been a staple of summertime over the many summers. Hearing the iconic voice of Kenny Chesney sings "Summertime" or Florida Georgia Line "Cruise" songs like these bring back memories of summer.
Country music can fit any mood whether down by the beach or a calm and relaxing night with a coffee and some good friends.
The lyrics of these songs can really speak to you and speak to the mood you are in.
For myself, country music is an all year round type of thing and for some people, it's just a summer thing and that's okay. It's something that makes you happy, gets your feet tapping and dancing by the riverside.
The imagery in these songs is what makes you really connect with it. Songs like "Beachin" by Jake Owen makes you want to be on a beach, catching some good waves with friends on the coast or "Beat of the Music" by Brett Eldredge making you go back to that summer vacation where you met that girl.
Sophomore student Kelly Shea said, "Country music is the type of music you think of listening to when you're sitting around a bonfire with your friends over the summer. A lot of times it is calming and happy at the same time making it the perfect music for the summer" when asked what makes country music so good in the summer. Country music will bring out the happiness in you when it comes time to summertime. With the warm weather approaching and flip flops being rocked, there is so much to look forward to with summer ahead. Country adds that hop in your step and the sway in your hips to your Summer 2019 playlist.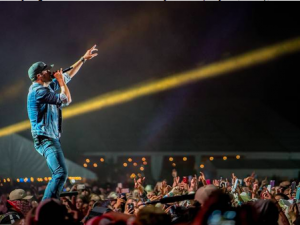 "I do like country music and I believe that it is bigger in the summertime because the artists are usually singing about summer and how summer is great," said AIC junior Jenny Holmquist. "Also, country artists are usually from the south and it's warm, and the vibes are always good."
Holmquist is from Gray, Maine, and like many, she believes country music is essentially the sound of the summer.
If you're looking for country shows around the Springfield area check these out: Kip Moore (May 2nd, 2019), Country 102.5 Street Party (House of Blues, May 25th), Chris Young: Raised on Country Tour (Hartford, CT, June 14th), and Florida Georgia Line: Can't Say I Ain't Country Tour (Mansfield, MA, July 12th). These shows and many more are sure to impress even the biggest city slicker.
As summer comes and the sun stays out a little longer each night, with bonfires and football on the beach think of these songs and adding them to your summer playlist. Barefoot Blue Jean Night (Jake Owen), Somewhere on a Beach (Dierks Bentley), Beat this Summer (Brad Paisley), Save it For a Rainy Day (Kenny Chesney), Drunk on You (Luke Bryan), Vacation (Thomas Rhett), Chattahoochee (Alan Jackson), Country Girl Shake It For Me (Luke Bryan) and there is many, many more that can be added to your summer country playlist.
Check out the Apple Music playlist: 'The Sand Bar' for an awesome summertime playlist. Find that song that speaks to you and make it the soundtrack of your summer. Find it, hold on to it and in 10 years from now, you'll hear it on the radio and think back to those Summer 2019 memories.
Happy Summer Y'all.