Students prepare for break and share their favorite Thanksgiving traditions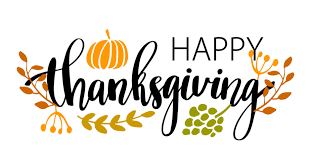 The Holidays are approaching and students will be heading home for Thanksgiving break.
For some students this will be the first time that they are heading back home since they arrived at AIC back in August.
Students are looking forward to the activities associated with the holidays, from family dinners, to putting the Christmas tree up, to catching up with friends from back home, or simply visiting with family.
College life requires a big adjustment from first-year students. Some students leave their family for the first time along with all of their friends from home, and they have to make new friends in college.
Most first-year students cannot wait to get home to share all of their new stories with their friends and catch up.
It is exciting for more senior students to go home for the holiday break as well.
Senior occupational therapy major Chelsea Davis is excited to go back and catch up with her family. Davis is from Boonton, New Jersey. She explained that it is the first time all semester that she is able to go home.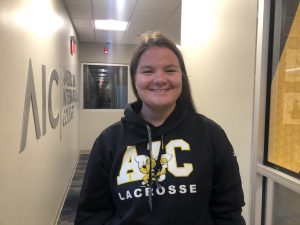 "I like that my whole family gets together," Davis said. "We all catch up and enjoy each other's company."
For some, Thanksgiving means food. Visual and digital arts advisor and AIC professor, John Nordell, looks forward to the feast, but also finds a way to enjoy the holiday after he eats.
"One of my favorite traditions is eating way too much on Thanksgiving," Nordell said, "and then taking a walk in nature."
For students who live on campus, a Thanksgiving feast also provides a break from eating at the dining commons. "The food is also one of my favorite parts," Davis said. "It's my first home-cooked meal after a few months."
Hopefully, there will be a lot of leftovers.
If you don't have a Thanksgiving tradition, or if you want to start a new tradition when you go home, there are plenty of things that you can do.
Every Thanksgiving morning on T.V., the annual Macy's Thanksgiving Day Parade is broadcast live from New York City.
This is when floats and balloons of all sizes are walked down 6th Avenue. Many performers are on the floats, and you may even see your favorite character as a giant balloon.
If you can't make it to New York City, and if you are staying local in Western Mass for the holiday, Springfield has their very own balloon parade on the day after Thanksgiving.
On Friday, November 29 at 11 am on Main Street, giant helium balloons, marching bands, and even Santa Claus will be a part of the parade led by the Cat in the Hat.
For some students, Thanksgiving is also a time to prepare for December holidays, like Christmas, Hanukkah, and Kwanzaa.
Sophomore physical therapy major Shannon Cormier loves being home for Thanksgiving because it is one step closer to Christmas.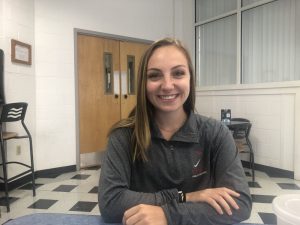 Spending time with her family is one of her favorite things to do during Thanksgiving, but one of her favorite traditions comes on the day after the feast.
"Every year, the day after Thanksgiving, my parents and I go to [a] Christmas Tree farm and get to pick out our tree for the year," Cormier said. "Then we go home to decorate it."
Cormier explained that being able to pick out a tree reminds her that winter break is right around the corner, and that she will be home again soon.
Thanksgiving break is approaching. If you are unsure what your favorite traditions are, maybe you and your family can try something new, or simply just relax and spend time with loved ones.
Try not to eat too much food this Thanksgiving so that we can have more memories and traditions to make for next year.