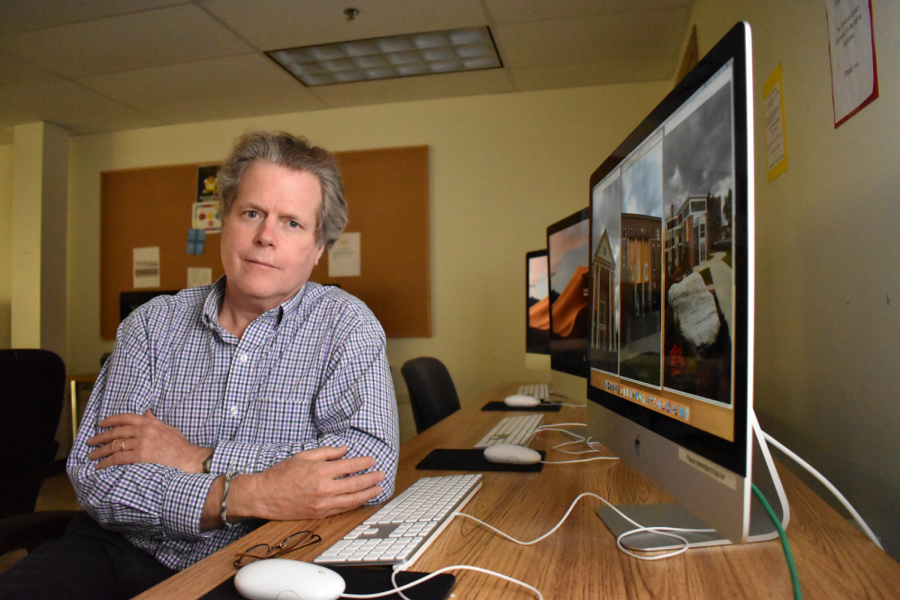 Danny James
The National Press Photographers Association (NPPA) has been here at AIC for six years and Professor John Nordell has been an integral part of the club since its inception at the school.
The NPPA is a photojournalism club. It is for anyone with a passion for photography and journalism, or anyone just looking to test out their photojournalism skills for the first time.
Joining the NPPA can help students with majors related to photography and photojournalism add to their portfolios. Casual photographers and anyone else in between can also benefit.
Professor Nordell explained, "The National Press Photographers Association is an organization of professional photographers, and we (AIC) are a student chapter of that organization. For many years I was a professional member of the organization, and I've just kept my membership as an educator."
Along with the academic side, the NPPA is also a social organization and serves as a way to get people out there experiencing photojournalism with others while having fun.
Members of the organization can practice their photojournalism skills at events around the area.
Club members, along with Professor Nordell, brainstorm ideas and decide which events to attend.
"Students can be so busy with school, work, and athletics," said Professor Nordell. "It often boils down to availability and what's happening at that time."
The most important thing you can have when in the NPPA is availability. You might go out at a moment's notice to capture great moments.
This semester, the trend has been for students in the NPPA to attend athletic events.  "We have strong connections with the athletic marketing department and let them know when we're going to be there to get onto the sidelines during football games," said Professor Nordell. "It can be really fun and exciting."
When asked about building a portfolio as a communication, new media, or VDA major, Professor Nordell said, "The more practice you have taking pictures, the better you will become at photography."
Those words of wisdom are essential for anyone looking to improve the art they create through photography and photojournalism.
This advice should not be taken with a grain of salt considering Nordell's credentials.
Professor Nordell has been a member of the NPPA as a professional and educator for about twenty-five years.  His work has been published all over the world in places from Brazil all the way to Japan.
His father sparked his interest with photography and photography has been a passion of his since he was a boy.
He started processing film at an early age in a small bathroom in his home where his father taught him about the chemicals and process of generating the film.
"It's great for students to learn but also professionals to learn and grow with photography. It really helped me refine my craft," said Nordell.
Professor Nordell worked for a little over twenty years as a professional photographer in the Boston area mostly working as a photojournalist.
Once he built a solid portfolio stateside, he went overseas to South Korea. While there, he documented the riots opposing the dictatorship and every aspect of Korean culture.
He came back with his work and photographs. Those photos got connected with major magazines like Time, Newsweek, US News, and World Report.  Most importantly, he got in touch with an agent with world-wide connections.
This gave him an opportunity to do assignments with the London Sunday Times as well as Time and Newsweek. The work he would do in the states would be syndicated. around the world.