"Do you hear what I hear?": College students' opinions of Christmas music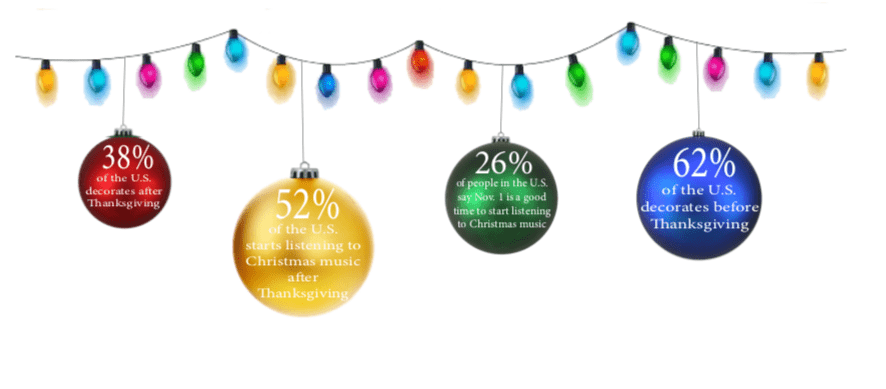 It is that time of the year again, when the weather is getting chilly and the spirits are high. The holiday season is here. For those who celebrate Christmas, this might mean decorating the tree or wrapping presents. But with the return of Christmas also comes the return of the great debate about Christmas music.
Some people love to listen to Christmas music. Others cannot wait for the season to be over just so they can stop hearing the holiday tunes. Many college students have differing opinions on this great debate.
Nia Major, a first-year student studying psychology at Elms College, noted that "Christmas music brings lots of cheer and joy, something that is much needed this time of year." She also stated that holiday music should be played throughout the holiday season. "They are all positive songs that promote joy," Major said.
However, students like Sarah Ardolino, a senior studying mass communications and English at Assumption College, do not feel the same way. "I don't think Christmas music should constantly be played all holiday season in restaurants and retail," Ardolino said, "because not everyone celebrates Christmas."
Mariah Mauke, a junior studying political science at AIC, feels the same way. "I love Christmas music," Mauke said. "However, not everyone comes from the same religious denomination."
Another part of the great debate is whether or not Christmas music should be played before Thanksgiving is even over. Many people start to listen to holiday music right after Halloween.
Paris Lizana, a first-year student studying sports management at Springfield College said, "I think that November first is when people start gearing up towards the Christmas season, typically because of consumer seasons. And it's commercialized around that time."
Mauke noted that she listens to Christmas music starting on Thanksgiving, when the local channels begin to play it. Lizana stated that she begins to listen to Christmas music early.
Major said, "Christmas music before Thanksgiving is perfectly fine, but it is not as special as it is when it is played after Thanksgiving is over." Some students agreed with Major on this point.
For Mauke, if or when a person decides to start listening to Christmas music should be up to the individual. "If it makes you happy," Mauke said, "why are you going to rain on anyone's parade?"
She also claimed that it is a personal preference if the person wants to listen to music before Thanksgiving, after Thanksgiving, or if they even want to listen to the music at all.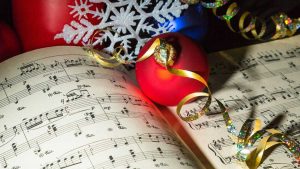 Ardolino agreed,that it should be a personal choice if someone wants to listen to Christmas music on repeat. She stated that she personally does not like anything Christmas-related before Thanksgiving is over.
When students were asked on an Instagram poll whether Christmas music should be played before Thanksgiving, responses were balanced evenly while the voting was going on.
However, the end results were that out of 57 people surveyed, 53% of students thought it was appropriate to listen to Christmas music before Thanksgiving, and 47% of students thought it was better if the Christmas music was withheld until after Thanksgiving.
Overall, Christmas music will forever be a part of a traditional holiday season. The holiday season would not be the same without the music.
Traditionally, Christmas music is not played on the local radio stations until after Thanksgiving, but with the rise of satellite radio or Sirius XM, holiday music has become easier for a general audience to consume.
Access to holiday tunes has also increased with the popularization of YouTube and other music streaming sites.
Holiday music before Thanksgiving has become the subject of serious yet fun debate. It may make students shudder when they hear the familiar carols, or it may make students jump for joy because it is a sign that winter break is near.
Wherever students stand on this debate, Christmas music is a difficult thing to avoid during the holiday season.