Music to be bored by? Hip-hop chart-toppers meet mediocre student response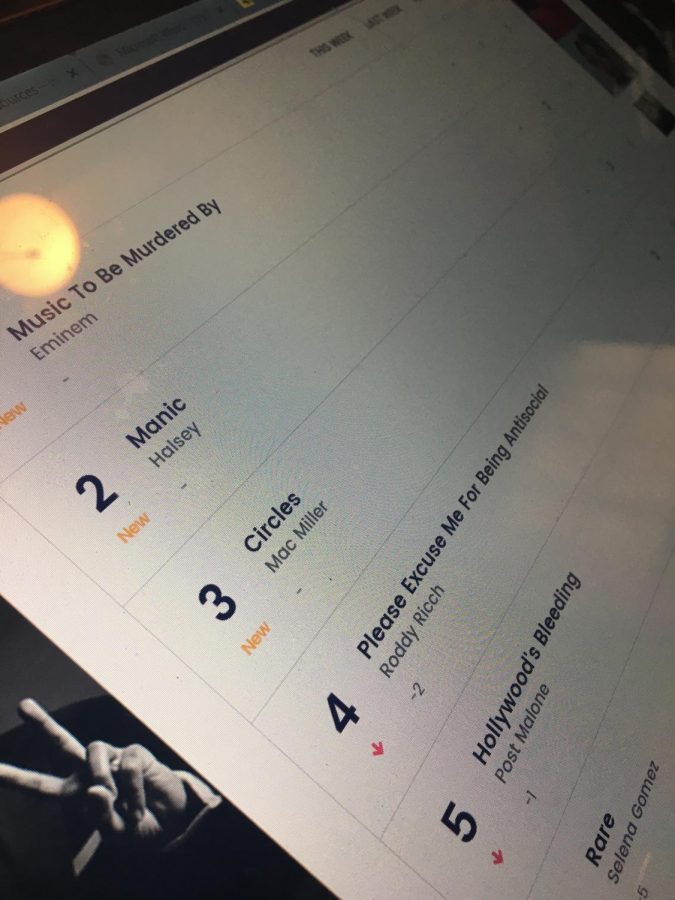 With the year just beginning, rap and hip-hop fans have already been dealt some new music. New albums have been released by artists such as Mac Miller, Eminem, and Stunna 4 Vegas. And while these artists' albums are climbing the charts, AIC students seem more impressed with up-and-coming artists than with old favorites.  
Although these are not the only rap and hip-hop artists who have released albums so far this year, they are among the most popular. 
The early 2020 Billboard charts have been topped by an album released late last year by Roddy Ricch. Please Excuse Me for Being Antisocial still holds ground over a month after the initial release date, despite the new releases challenging it.
This year has not disappointed fans of hip-hop music; both Mac Miller and Eminem claimed two of the top three spots on the Billboard Hot 200 album charts for their debut weeks. 
Eminem's new album is Music to be Murdered By. According to Marianne Garvey of CNN, "Since the new album's release on Jan. 17, it's had more than 218 million streams, according to Nielsen Music.
It's the rapper's tenth album to reach the chart's top spot. That puts Eminem in the same category as The Beatles, Jay-Z, Bruce Springsteen, Barbra Streisand, and Elvis Presley." What makes this feat even more impressive is that Eminem never made any indication that he was releasing an album. 
"I didn't even know the album was out," says Imani Williams, a sophomore here at AIC. "I ended up hearing some family members talking about it, so I decided to listen for myself." 
This album was released without any promotion, out of the blue, and rose to the top of the charts almost instantly. But did it sell mostly based on Eminem's name, rather than the quality of the tracks?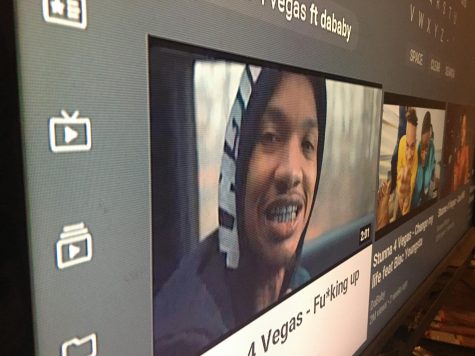 Williams was not sold after the first listen. "In my opinion, I feel as though this album doesn't fit the standards of this generation when it comes to the style of the music." She felt like it might be appealing to "the older generations" of Eminem's fans.
Mac Miller is also topping the Billboard charts this year. Mac Miller's untimely death shocked the music world in September of 2018.
Many fans were not expecting to hear any more music from the beloved artist.
Perhaps, then, it is no surprise that this is one of the best-selling albums of his career.
Miller's management team and family announced his album, Circles, was being approved for release posthumously. Circles is described as the sequel to his album, Swimming, which was released before his passing. 
According to A.D. Amorosi of the Variety Intelligence Platform, "Considering what mood and music Miller (and Brion) was heading for with 'Swimming,' 'Circles' makes perfect sense: a proper, meant-for-release send-off, and a swelling last will and testament." 
Circles landed Mac Miller, his management, as well as his family and anyone else who contributed to the album, a spot at number three on the Billboard Hot 200 album chart, just behind Halsey and Eminem. 
In addition to the new albums released by veteran Eminem and the late Mac Miller, a new and up-and-coming rapper, who goes by his stage name Stunna 4 Vegas, also released an album that is garnering a lot of attention. 
His album, Rich Youngin, debuted on the Billboard Hot 200 album chart at 29. Being his first studio-produced album, this is quite an accomplishment for the young star early in his career. 
But not all listeners are fans. According to staff writer Alphonse Pierre at Pitchfork, the album can leave something to be desired. "Most of the time Stunna 4 Vegas is going through the motions.
His pop culture references are dated, like he hasn't turned on the television since the second Bush administration: Robert Horry, Damon Wayans, Roll Bounce starring Bow Wow. And he shouts with little enthusiasm over production from up-and-coming beatmakers." Some listeners have found his work to be repetitive, but it is catchy enough to stick in your head.
With the plethora of new artists in the rap game, 2020 is going to be filled with new music for sure. "Rod Wave is a new artist that I've been listening to recently," said Antonaya McMillian, a sophomore at AIC. "I absolutely love his music and I love him as an artist."
But not everyone has been blown away by the start to 2020. "Honestly, I'm kind of disappointed lately in the rap industry," said Imani Williams.
Sophomore Stazia Blair agreed. "I honestly just shuffle Spotify and let it play," said Blair.
Nevertheless, there is still a long year ahead of us, with new music coming out all the time. The music of 2020 is off to a hot start–a hopeful sign that other promising albums are sure to follow.