AIC senior chases his dream on the ice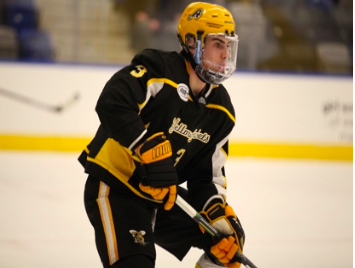 It's not every day that someone is brave enough to pick up from where they are living and move away at a young age to pursue their dream–especially when it comes to moving to a whole different continent.
That is what Patrik Demel did when he was 18 years old in order to pursue his dream of playing Division I hockey.
Demel's first move was to North Dakota to play in the North American Hockey League. He played for the Bismarck Bobcats for one year. After a very solid year in Bismarck, Demel caught the attention of Division I scouts.
With several options on the table, Demel would eventually narrow his decision down to American International College, where he is currently a senior playing hockey.
I was able to sit down and pick his brain about how he decided to move here and what he plans on doing next with his career.
When he was asked what was it like to move to a new country at a young age to pursue his dream of playing hockey Demel said, "It was a big transition for me coming here, especially moving to North Dakota."
Demel said that he had no idea what to expect at first, but that his experience has been a good one.
"I don't take a day for granted being able to do what I love, and that is playing hockey. At first it was a huge transition not being able to speak the same language and trying to figure everything out about America. I have met so many wonderful people along the way and I really wouldn't trade this experience and these last five years for anything!"
When asked about his plans following his college career, Demel was optimistic.
"I definitely want to see where I can play after I graduate," he said.
"Right now, I am focused on this season and finishing this season off strong with these boys and doing whatever it takes to bring back a championship to Springfield."
When asked about his next steps, and whether or not he was thinking of going pro, Demel said he wanted to keep his options open.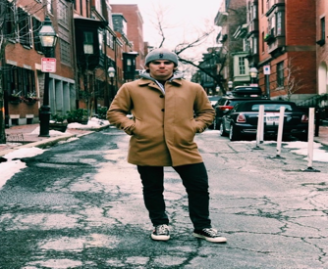 "I want to explore all of my options after I am done playing, whether that is going over seas or back home or playing here, I will want to keep on pursuing my dream of playing hockey and seeing how far this sport can take me."
After a terrific senior season, Patrik Demel will have a ton of opportunities to be able to play professional hockey.
Wherever he lands, his team will be getting a great player and an even better teammate.
When asked what he has enjoyed so far about his college experience here at AIC, Demel mentioned the community he has found here.
"I really like all of the people here and all of the relationships that I have built over the years," Demel said.
He admitted that the transition from North Dakota was a big adjustment.
"Everything is a lot different out there compared to here. The people, the sights, the sounds is all completely different. I wouldn't say I like one over the other, but they are just different."
But Demel is ultimately glad that he moved here, where he has found a community and a network of support for his dream of playing hockey.
"Everyone here at college over the last few years has helped me excel on and off the ice and I couldn't be more grateful for them and the coaching staff that brought me in here to this college." Demel added, "When it is all said and done, I'll be proud of what I accomplished. But for now, the eyes are on the prize and that's making it as far as possible this year with these guys!"
Patrik Demel and the Yellow Jackets will take on Sacred Heart next Tuesday, February 11 at 7 pm at the MassMutual Center in Springfield as they battle it out for first place. It should be one of the most crucial games of the season and all support is appreciated!