Australian bushfires create nightmarish winter break for AIC senior
Australia's summer has been like no other. Their normal bushfire season has erupted into a world tragedy.
These fires have killed over thirty people since September. Over 2,000 home have been destroyed, as well as millions acres of land.
While the fires have been spread out through different areas of Australia, the province of New South Wales has endured the most damage.
Experts are predicting that the fires will hopefully end in April.
People have been taking shelter and regularly evacuating from their homes due to states of emergency and the poor quality of air in their hometowns.
While the people are able to evacuate, many are left wondering about how to help the animals whose habitats are being decimated by the fires.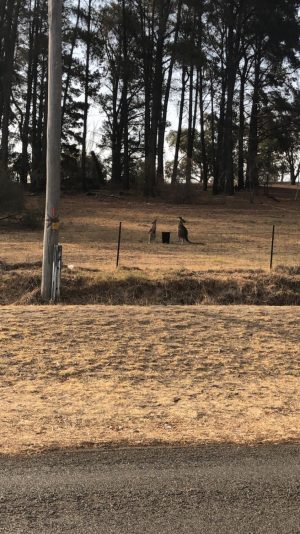 Georgia Barnes is a senior at AIC, studying criminal justice and psychology. Barnes is from Canberra, Australia, and went back home for winter break.
She explained that the animals normally would stay up in the mountain ranges and away from most of the people, but because of the fires, a lot of the Kangaroos have been moving closer and closer to the city.
"Some families have put out buckets of water for the animals," said Barnes, "because it's so hard for them to find."
According to CNN, almost one third of the Koala population in New South Wales has been killed in the fires, and a third of their habitat has been destroyed.
Barnes explained that while she was home for winter break, it was "confronting"–meaning shocking or unsettling.
Her hometown, Canberra, the capital of Australia, was under a state of emergency due to the low air quality.
"Reading about and seeing what is going on on the news is one thing," Barnes said, "but actually being immersed and witnessing it in real life was very emotionally tolling."
She added, "It created a feeling of hopelessness and loss of control."
Barnes explained that her home got a letter in the mail explaining how to become "fire-ready" if the fires were close enough for them to take action.
Media outlets have done their best to keep the public updated through social media posts, and through radio and TV.
In addition to these platforms, Barnes said that her family has a free app that is a live fire tracker, which is helpful when they are traveling for knowing where the fires are headed.
Because these fires are breaking out during the summer months in Australia, some local high schools have opened their doors to the public for shelter while evacuees are not able to be in their homes.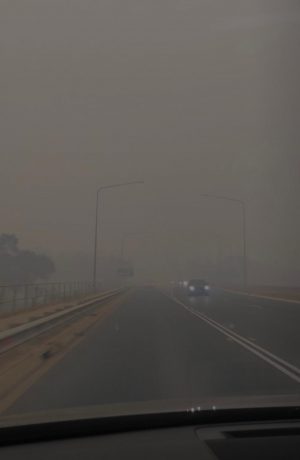 Sadly, because so many families are in need, it becomes hard to help everyone.
People have been hoping for rain, but having too much can also be an issue. Australia is so big that it needs a lot of rain in order to make a dent in reducing the number of fires.
However, in some places they have had too much, which can cause drought when there isn't rain, and which creates conditions where fires can start more easily.
Barnes shared that both of her parents and their jobs have been affected because of the fires. Her mother works for the government in the Department of Foreign Affairs and Trade.
She was working with the government when the state of emergency was declared in Canberra, but she had to make sure that she stayed within a one-hour radius of the city in case anything were to happen due to the fires.
Barnes's father works for the Australian Defense Force. He has been working near a park that only recently had a fire break out, and as a result of which everyone had to be evacuated.
There are many people who are looking for ways to help. Any amount is helpful.
If you are interested in helping victims of the Australian brushfires, you can donate to any of the following organizations:
Australian Red Cross
Salvation Army Australia
The NSW Rural Fire Service
WIRES
Port Macquarie Koala Hospital
Currumbin Wildlife Hospital