AIC Sweating It Out For Black Lives
On Saturday, October 4, community members at American International College had the opportunity to stand for racial injustice on Abdow Field. Sweat It Out For Black Lives, an event organized by Prime-Ability, a sports program created by Alex Clark, held two body weight exercise classes. The event was hosted by AIC Campus and Diversity Education. These classes were held from 10:30 a.m. to 11:30 a.m. and from noon to 1 p.m.
Prime-Ability's goal through Sweat It Out For Black Lives is to provide a powerful experience aimed to uplift all those who have been affected by COVID-19. As a whole, Prime-Ability's mission, as stated on their homepage, is to "serve communities by reaching and teaching our youth through mentoring and sports training. Our work focuses on the social, emotional, and athletic development of youth."
Prime-Ability uses fitness as an opportunity or forum for teens and young adults to grow in character, confidence, and to find a purpose in life through their workshops. While building communities, they inspire lives of young adults and teenagers with fitness motivation.
Participants went through three sets of workouts in thirty second intervals. Each set participant had a new partner, and partners were encouraged to motivate one another. After each set, partners would discuss key terms given by host, Alex Clark.
This workshop promoted Black lives through a focused workout. The three terms that Clark brought into discussion while training were "Power," "Privilege," and "Endurance"—all words that are connected to racial injustices in the US today. Prime-Ability gave everyone the chance to have a platform to express their perspective on each word.
Na'Bree Wallace, a sophomore student athlete at AIC, said that her participation in the event "most definitively changed my perspective on AIC students."
Wallace appreciated hearing her peers share their thoughts. "Being at AIC, you can see a lot of diversity," Wallace said. "But you never know how others think about certain situations. [I was] hearing people who have the same perspective as me."
Wallace spoke on her outlook at the event and stated, "No matter what, you have to stay strong. Even in a world that is falling apart."
Clark allowed athletes to share their thoughts with all participants after discussing with their partners. The entire event was filled with positive energy and music, all while Clark was speaking to and inspiring athletes.
Taylor Wildes, a field hockey player who attended Saturday's event, said, "I found it inspiring hearing what other people said."
But Wildes also enjoyed the exercise. "I think having someone cheer you on through the whole workout, even someone you didn't know, helped to motivate me," Wildes said. "It felt good being able to do the same back for them when it was their turn to work out."
Clark created Prime-Ability as a sports program that infuses sports training with character development skills. This program and Clark's dedication has made a strong impact on student athletes across the Northeast region. Clark has worked with students of all ages from K-12, to D1 athletes, to professional athletes.
Prime-Ability gives young athletes the opportunity to train at an elite level, to enhance their mindset and thought process, to help participants make decisions, and to plan for their lives. Their programs include Strength Through Numbers, Bike Programs, Sweat It Out For Black Lives, and more.
Sweat It Out For Black Lives, hosted at AIC, was free for all students this Saturday. AIC gave a donation to Prime-Ability's program, allowing for all community members to join in on an uplifting event.
Rhonwen Peters, the head field hockey coach, commented on the positive impact of the program. "It was a really great event," Peters said. "One of my favorite things about the event was the rotating pair, because it help students meet new people, which has been a challenge during this pandemic."
All participants wore masks and were stationed beside a cone to ensure that their workouts were all six feet apart, to follow COVID-19 regulations. This event held last Saturday was a success, and left those who attended feeling encouraged.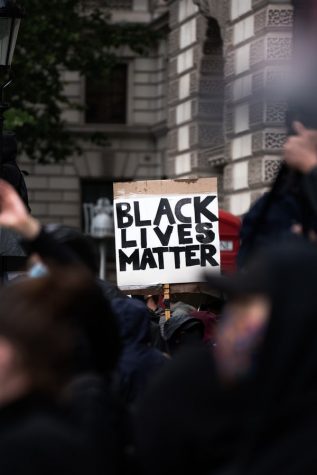 (Photo by James Eades on Unsplash)