Atlanta, Georgia –It has truly been a journey during the four years I've been at American International College, and I am sad to finally leave. Originally residing in Atlanta, Georgia, I moved up north to Springfield, Massachusetts to attend college, which was one of the biggest transitions of my life. The weather is different, the people are different, and the food is most definitely  different. Fortunately for me, I have the advantage of having a large family that resides both up north and down south.
My first year at AIC was amazing. I didn't live on campus. However, I was still able to be heavily involved on campus and in class. I quickly made friends and attended my first on campus event, the Buzz Bash hosted by AIC Radio. I was also inspired by the cultural movements on campus given by P.R.I.D.E., Persons Ready in Defense of Ebony. Their annual fashion show was so creative and original, and I've written about it multiple times for the Yellow Jacket Newspaper.
"I am so proud of you and your commitment to college," shared Latoya Garner, the mother of Avé Mullen. "You will be the second person in our family to graduate with a bachelor's degree, the first of my children."
To celebrate and commemorate four great years at AIC, here are my top five memories that I hope every future student gets the chance to experience.
The ACE Program's Cultural Diversity Night
Hosted by everyone's favorite advisor, Terrence O'Neill, Cultural Diversity Night is one of the best annual events hosted by the ACE Program. The ACE program is for first-generation college students who are highly motivated and want to get involved on campus. Through the ACE program, I was able to meet my first friends at AIC as well as build and awesome class schedule.
Music in the D.C.
Almost every Tuesday and Thursday, AIC Radio played music in the dining commons during dinner. These moments  were the best because it would turn the cafeteria into a cool hangout spot, where students could catch up with peers about the day's activities. Students were able to make song requests, and it also was a great spot to lobby for upcoming events.
"I loved playing music in the D.C.," shared Linedlay Alcide, a senior at AIC. "One of my favorite memories is when 'Itty Bitty Piggy' by Nicki Minaj came on and everyone started rapping it word for word!"
Buzz Bash
AIC Radio is my favorite organization because they host great events like the Lip Sync Battle, Karaoke Night, and Open Mic Nights. I was President of AIC Radio for three years and I loved my time there. Buzz Bash is an annual party to celebrate another year of AIC Radio. AIC Radio also hosts podcasts and vlogs for anyone who is interested.
Lip Syncing Battle
This event–hands-down–was one of the best at AIC. We had students perform Beyoncé, Sade, and the City Girls. Hosted by AIC Radio and the Student Activities Board, the Lip-Syncing Battle only happened once. But be on the lookout for the second one, which is highly anticipated. Prizes included air pods and Hive bucks for all who participated.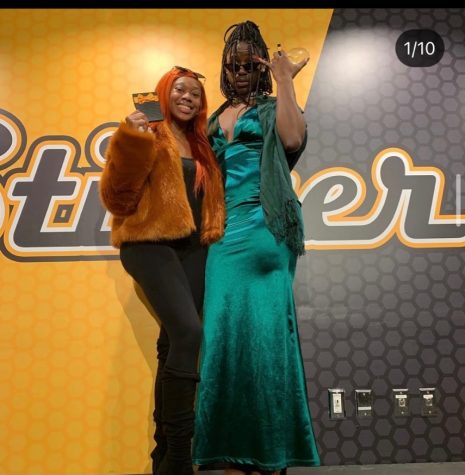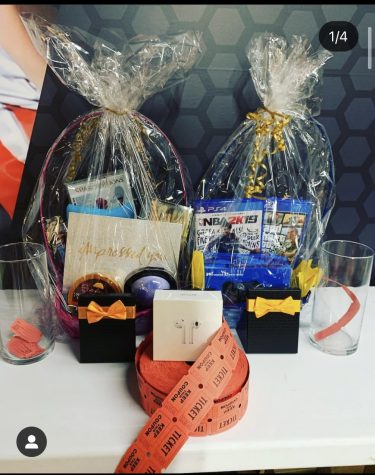 Homecoming Tailgate
In the fall, the football games and the homecoming season bring the campus community together. It's the best time to share our school pride and to have fun with our peers. The fraternities and sororities are the staple of these events. The Homecoming dance afterwards is always the highlight of the school year because everyone is dressed so nicely. Plus, everyone loves showing off their dance skills.
"I love football," said Tommy Smith, a senior football player at AIC. "It's been my passion all my life. It's been a great four years, and I can't wait to continue playing once we get COVID-19 under control."
American International College has so much to offer its students to ensure it feels like home, and its students have a fun way to get involved on campus. Visit the Center for Student Engagement, located in the Campus Center, to inquire about these events and programs. Get involved!