The Conjuring 3's True Origins Intrigue Film Lovers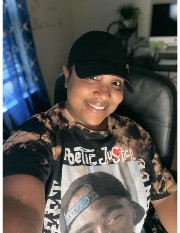 SPRINGFIELD, MA – The horror film, The Conjuring: The Devil Made Me Do It, was released in the United States on June 4,  2021. It received approximately $65.6 million sales in the box office, which is impressive during the pandemic era. What sparked so much controversy about this horror film is that it is based on a true murder case and exorcism that took place in Brookfield, Connecticut in 1981.
In the beginning of the film, eight-year-old David Glatzel (Julian Hilliard), who was eleven in real life, and his family call on real life demonologists Ed and Lorraine Warren (Patrick Wilson and Vera Farmiga) to help them help the young boy who is possessed by demons. In real life, the boy had reported seeing scary visions of an old man in the house. He also suffered frequent night terrors, and would wake up with unexplained bruises and scratches, according to a Newsweek article.
"This was literally the scariest movie I've seen in a long time," said Asianna Garner, a movie lover from Decatur, Georgia. "I had to sleep with my lights on for a couple nights after that one. The fact that it's based on a true story is what makes it even scarier."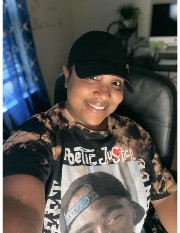 Demonologists Ed and Lorraine Warren do everything they can to help the boy, with the assistance of a Catholic priest (Steve Coulter). It was even said that the boy levitated and was choked by invisible hands during the exorcism. According to the film, there were also demonic carvings found underneath the house that were believed to have invited the evil spirits.
Arne Johnson (Ruairi O'Connor), David's uncle-in-law, tries to help David by telling the demons inside the boy to leave his nephew alone, and to take his body instead. After this, David doesn't suffer from any more demons or paranormal activity. The family is relieved.
On February 16, 1981, Arne Johnson murdered his landlord, Alan Bono, by stabbing him to death. It was reported by witnesses that Arne was in a trance-like state and growling like an animal when he committed the murder. This was also the first unlawful killing in the history of Brookfield, Connecticut.
Witnesses also said that Arne had been drinking and got into an argument with Alan over a situation with Arne's fiancé.
"I don't know if demons are real or not," Toshenea Kenney shared. Kenney is a true crime lover from Decatur, Georgia. "I think Arne was just probably drunk and jealous and went into a rage. It's really hard to believe that the devil literally made him do it, but he probably was struggling with personal demons that drove him to murder."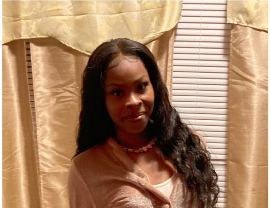 It was actually Ed and Lorraine Warren, the paranormal investigators who helped David, who ultimately came to Arne's defense. They told police that Arne was possessed by a demon that made him murder Alan Bono. Martin Minnella, Arne's lawyer entered a plea of not guilty by reason of demonic possession, based on the Michael Taylor case in England where Taylor was acquitted by reasons of insanity.
In Danbury Superior Court, on November 24th, 1981, Arne Johnson was convicted of first-degree manslaughter, and he was sentenced to ten to twenty years. He served only five years and got married to his fiancé while in prison. The book, The Devil in Connecticut, by Gerald Brittle was published with the help of Ed and Lorraine Warren, and inspired movies like The Conjuring: The Devil Made Me Do It.
According to an article on All That's Interesting, David Glatzel's brother Carl sued Brittle and the Warrens for trying to profit of his family's pain. He was upset that they would violate his little brother's privacy as a minor.
"This is really a sad case and [a] senseless murder. And it was exploited by the media to make money," shared Latoya Garner, a horror film lover from Springfield, Massachusetts. "I'm glad the courts didn't fall for it."