New Album from N.A.I OnThaBeat Catches Listeners Off Guard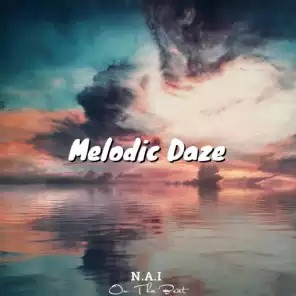 Following up my last article about local producer, N.A.I OnThaBeat, I took it upon myself to listen to his latest album that we discussed partially, titled Melodic Daze. The album opens with the upbeat, synth-heavy introduction, "Falling," which serves as the perfect prologue to what sort of sounds will be heard throughout the rest of the project. The song is even considered "the greatest beat he's ever made" by Amherst native Zaahid Mohamed.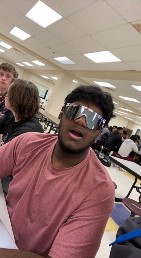 The follow up to "Falling" is a track titled "24 Hours," which has a very catchy melody as well as a memorable drum pattern to complement it. It's definitely one of my favorites on the project. As mentioned by the artist in our last interview, he wanted people "To feel like they were in a dreamlike state" while listening to the album; as each track went on, it almost did feel as if I was falling into a dream and awakening by the end of it.
To me, that's what albums are all about. Albums are supposed to follow a theme and this was very successful in that right. What really makes this album to me, is its ability to bring rap-type beats and R&B-type beats together while still fitting under the theme of melodic sounds. This shows the raw talent and versatility he holds as a producer too; none of the songs sound the same.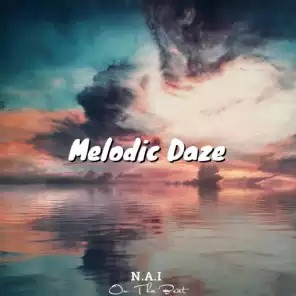 Another noteworthy point to make about this project is the tone shift that takes place after track 6, which is appropriately titled "Offguard." It is one of the more unique songs on the album. It also is used as a transition point for the project.
The five songs that follow it up are slower tempo and feature instruments being played in significantly more minor keys–a complete shift from what was heard throughout the first five tracks.
"Timeless" and "Essence" are the seventh and eighth songs on the project, and are probably the two deepest R&B-influenced songs. They also both make valid cases to be the best song on the album. In each of their respective ways, the tracks bring even more new elements to the fold introducing very nostalgic and dreamlike melodies that really make each track.
"Melodic Daze is his best album," Tafari Proctor said. "Like I said when he played it the first time for me, this is exactly what an album should sound like. It follows a theme and tells a story without words."
The final three tracks of the project include "Bound," "Astronomical," and "Dazed." All three of these tracks sound as if they could be a part of the end credits of a movie or a part of the final scene of a movie that leads into the credits. It's hard to place a specific artist on two of the three beats. However, it's much easier for "Astronomical." I hear the one and only J. Cole on that beat, and it's not even close.
Overall, I give this album a 9 out of 10. It's creative, it's original, it follows the theme N.A.I OnThaBeat set out for it, and it has a vibe to it like nothing else I've heard before. This project is very successful, and I'm more than excited to hear what's next up for the producer.