The rich history of the Boston Celtics
Hang on for a minute...we're trying to find some more stories you might like.
Founded in June 6thof 1946 by the Walter A. Brown President of Boston Garden-Arena Corporation, Boston Celtics, known as the Celtics, was created to be the best team of basketball in the world. Boston Celtics is a team from Boston, MA.
The Celtics team is known for the 17 NBA titles they have won over the years. They are the team which has the most titles in the NBA history.
Wearing green and white colors, Celtics is undoubtedly one of the best teams in the whole history of basketball, commanding the courts from 1957 to 1969 and strong to this day.
This team was known by the Russell Era. This dream team was made by Bob Cousy, Tommy Heinsohn, K.C. Jones, Sam Jones, John Havlicek and for the coach Bill Russell. They won 11 of 13 titles, 8 of these 11 titles were consecutively won.
In the Basketball Hall of Fame, players like Bill Russell, John Havlicek, Bob Cousy, Larry Bird and the coach Red Auerbach made history. Their numbers are very impressive — together they have the total of 795 victories and 397 loses plus 17 NBA championships.
Nowadays Celtics have not won the NBA title since 2008. It is already 10 years.
The Celtics had a good squad last season, though unfortunately the best player Kyrie Irving had to get a surgery on his knee making him stop playing for the rest of season.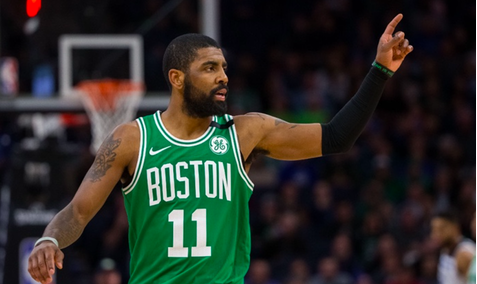 That's also the year the Celtics lost to Cleveland Cavaliers which had nothing more, nothing less than Lebron James. They lost 4-3 in the semi-final.
Nowadays the Boston fans have a lot of hope in their team. Kyrie Irving is the superstar of this team and he will be in charge to bring the Celtics to the playoffs again.
In the season 2018-2019 Celtics have won 7 games and lost 6 so far.
Unfortunately, they lost the last game to Portland Trail Blazers, which has a good start in the NBA. They made a good game, but they were punished with their mistakes in the last minute of the game.
Kyrie Irving, the superstar of this team, called the responsibility to finish the game but the Blazers were happier at the end, they took their chances and made.
The Celtics have not fit yet, but the season just started, and they have a big season ahead of them. Even though, they have the second-best defense in the NBA. The fans hope is they can keep this good defense and make the playoffs next year.