WAIC is Coming Back Next Semester!
WAIC, the campus radio station long known for music, talk and inspiration, will be back next semester, better than ever if slightly changed.
The new WAIC is fully installed in two adjoining rooms at the south end of the Communication Department, very close to the new Stinger.
The radio station will broadcast into the Dining Commons and the Stinger, as well as the surrounding area.
Better yet, said Film Studies Professor Marty Langford, there is a call for students who want to get involved in the new station, by producing and airing their own content.
"We're very excited," said Langford, who is the faculty advisor for the now-forming WAIC Radio Club, whose chief organizer is Salvador Harold.
"This is just great news," Langford continued. "This will give our students an avenue to express themselves and learn about the industry. They can save their content and use it to seek out professional roles in broadcasting as a career," he noted.
Staff training on the new equipment will be done by next semester, and the station will be ready for live broadcasting.
Students with a passion for things like sports, music, comedy, politics, cooking, campus clubs – pretty much anything and everything – will be encouraged to dive in and participate with shows or skits that can be a part of shows. Langford said content will have to have an AIC appeal as that will be the sole audience for the station.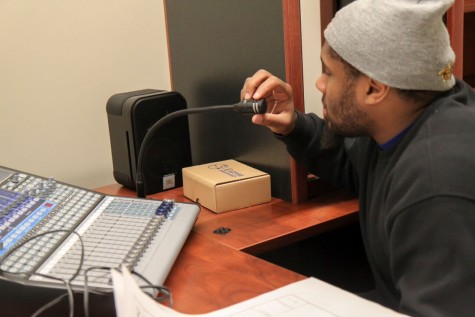 "You're going to want to get listeners so you will have to keep your audience in mind," Langford said.
The station will be in-house, meaning it will not have a Federal Communications Commission license. The tower that supported the old station is now used by CPTV as a National Public Radio affiliate, and that relationship will continue.
Langford said the new station will also be used by students in the radio programming and production classes, a requirement for the Communication major.
Students say they are very excited about the new WAIC.
"Definitely, this is cool," said junior Khyheem Finley, a Communication major.
"The equipment is completely up to date, and it's a real-life tool we can use to learn," he said.
Senior Errol Lee agreed, saying he is already looking forward to the campus club.
"I'm pretty excited," Lee said. "It's good for the students, and it's good for the college. It's something we can use to get students more involved in things. There's so much entertainment value when you have a radio station up and running."
Langford noted that WAIC has a "long and storied history" in the community at large, and that alumni from the 1960s through the early 2000s share memories of listening and learning.
"This station had a robust presence in the community," Langford said.
"Folks have fond memories of their time working at it. We expect lots of support from the community and alumni as we move forward to develop and deliver content."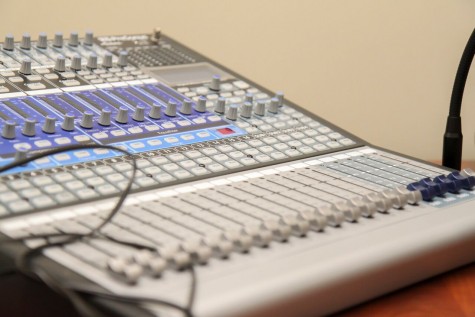 Anyone wishing to get involved in the new WAIC should contact [email protected]