AIC fall sports wrap up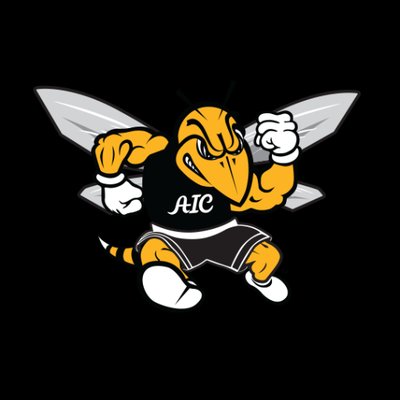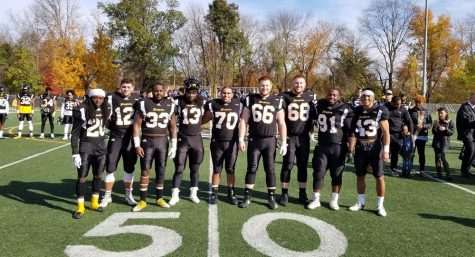 At AIC, the fall sports season is drawing to a close.
There have been some successes in are athletic fall programs this year and some downfalls. Some of the teams are in a rebuilding process as they lost a tremendous number of seniors from the previous year, the big anchors that held up the team's success.
That means lots of younger guys have to step up and fill in the roles the older guys left off with.
The AIC Football team season came to an end Saturday November 11 against Stonehill College. A total amount of eight seniors had their last football game of their college careers as well that day. Their hard work, dedication and commitment is much appreciated for what they have done for AIC football program and for the school.
AIC Football ended up 2-9 for their overall record 2017. Although it wasn't the best season for AIC Football they have some young talent on the rise. Redshirt Freshman Wide Receiver Tommy Smith performed well for his team this season with a great amount of receptions and looks to keep improving AIC football program throughout his four years.
The AIC Men's Rugby had some difficulties this year. They went from being undefeated three years in a row to losing two games this year. A lot of seniors had left from the previous year and AIC took a minor setback.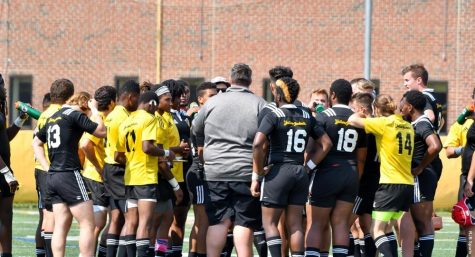 Junior Nick Rivera who starts for Men's Rugby said, "our season this year had its ups and downs, but hopefully we get to end our 15's season with a win against Fordham. We lost to some higher end teams so hopefully we can flush it and move to bigger and better things in sevens."
AIC Men's Rugby looks to finish their season out strong with a W with their last game against Fordham College in Fairfield, Conn. on November 18.
The Women's Rugby Team ended their season with a loss over Dartmouth and a season record of 3-6. Senior Kayla Clark was Team Captain for Women's Rugby this year and had hard fighting learning experience year.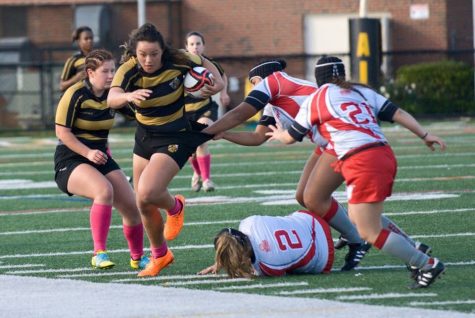 "Being a senior, I have learned so much over my four years of playing college rugby," Clark noted. "What I learned is that everything is not perfect. I learned you will never have a perfect season. I learned that you will go through so many obstacles of players getting injured, drama on the team, eligibility, and not having numbers."
Clark continued, "what I learned from most is the mistakes as a team and as a individual. Experience has brought me where I am today and within my experience was my mistakes. That's why I think me being captain this year as a senior has been tough but a great learning experience. Trust me when I say this year 2017 of rugby 15's season we were a family. A family where we had each other's back. Over all the years of playing rugby at AIC we have been the closest team."
Clark talked about the impact of Head Coach Peter Lang.
"With our coach Peter Lang I believe he is becoming a great coach for the program and is still learning more everyday. That's another thing we may be underdogs but we are still learning as a team to play and work together," Clark said. "I do see in my eyes that we are champions because no matter what anybody has to say about our women's rugby team, we always brush it off and work for everything we got. I just want to say I love my rugby team."
Some emotions and tears did come out for Clark's senior year and she wishes the best of luck for the Women's Rugby program next season.
Women's Volleyball looks to capture another title, lo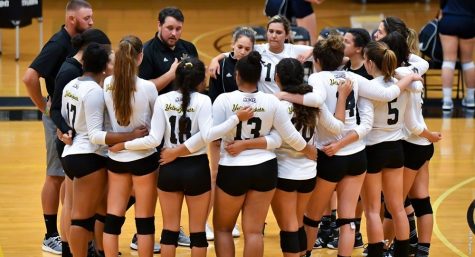 oking to go back to back for the Northeast 10. On Tuesday, November 14 they will host an NE-10 quarterfinal match vs. Southern Connecticut.
Track & Field looks to keep moving to a national championship as well as Cross Country; their next meet will be Saturday, November 18.
Women's Tennis ended their season with a record of 2-11, and Field Hockey had a rough season of an overall record of 2-16.
Men's Golf had success as they came in 9th place at the NE10 Championship in New London, New Hampshire.
Men's Hockey continue their season until February. Men's and Women's Soccer both ended their season, with 6-9 and 5-9 records, respectively.
Overall AIC seems to be in a rebuilding mode in the fall season of athletics with young talent on the rise, learning experiences, and bounce backs. AIC looks to take a different approach in fall 2018.