Bill Belichick has some explaining to do in wake of Pats' Super Bowl loss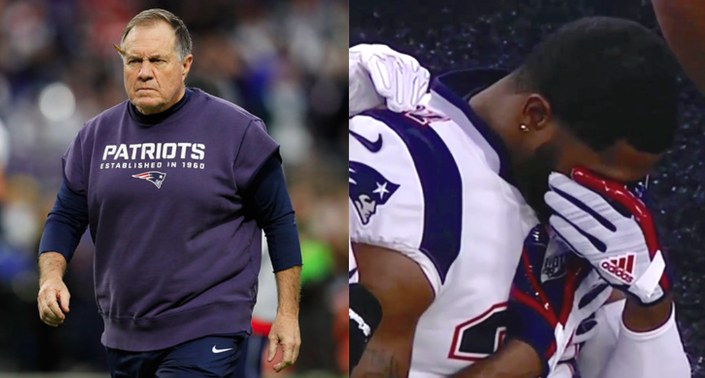 Bill Belichick has some explaining to do in wake of Pats' Super Bowl loss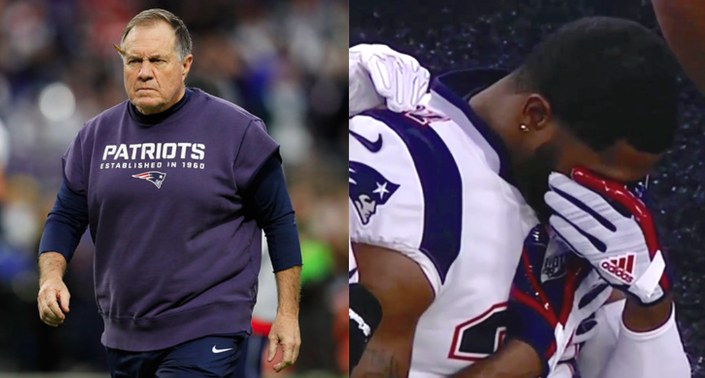 Hang on for a minute...we're trying to find some more stories you might like.
When ESPN the Magazine's Seth Wickersham dropped a bombshell investigative report last month on rumored tension within the New England Patriots organization  (specifically between  head coach Bill Belichick, quarterback Tom Brady, and owner Robert Kraft), perhaps Patriots fans should have accepted reality, rather than going scorched-earth on ESPN.
Criticisms of the story stemmed from the institutional arrogance of Patriots fans, their hatred of ESPN thanks to Deflategate, and the fact that the report included zero on the record interviews with Patriots personnel.
Much of Wickersham's reporting ties into the disconnect related to Belichick's October trade of quarterback Jimmy Garoppolo (thought to be the future of the franchise), essentially for a bag of footballs in return (a second round pick from the San Francisco 49ers). This is just one colossally stupid move – more on another in a second…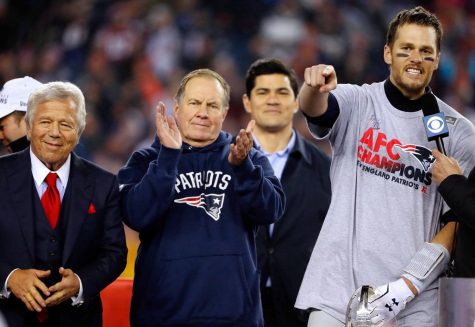 Regardless of where fans' allegiances lie, was Wickersham's reporting really that far off?
In the wake of the Philadelphia Eagles' 41-33 upset of the Patriots on Super Bowl Sunday in Minneapolis, Minn., news on the Patriots feels like soap opera drama now more than ever, and it's all thanks to one man, thought to be the greatest coach in the history of the National Football League – Bill Belichick.
Why in the world are we putting the coach with most NFL playoff victories and Super Bowl rings on blast?
Because Belichick allowed his massive ego to take center stage and cause division within the ranks in the lead up to the big game, thanks to his benching of Patriots cornerback Malcolm Butler, Super Bowl XLIX hero.
For those keeping score at home, according to Pro Football Reference, during the 2017 regular season Butler was on the field for 97.83 percent of snaps. He did not play a single snap on special teams.
Yet in Super Bowl LII, Butler remained on the bench while New England's secondary – especially Butler's replacements, no-names Eric Rowe and Johnson Bademosi – got torched by the high-flying Eagles. Butler's only action on the biggest stage came on just one special teams snap.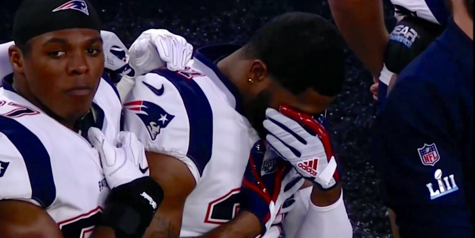 The lasting image that will stick with Patriots fans when looking back on Super Bowl LII will be Butler with his face buried in his hand, crying uncontrollably on the sidelines while P!NK belted out the National Anthem before the game.
What exactly was Belichick's idiotic mindset in benching one of the few playmakers on the defensive depth chart? Those in the media say it's a complicated, unclear situation with plenty of speculation.
There were many rumors that swirled around, many a combination of factors from an NFL Network report by Ian Rapoport: Butler having the flu early in the week and flying in a day late; a bad week at practice; reports of Butler missing curfew; a possible blow-up with a member of the coaching staff; and a report that Butler was caught with marijuana.
Others have reported that Belichick's decision came was purely a football decision.
ESPN NFL Insider Adam Schefter told WEEI's Kirk and Callahan that according to his sources, "This was strictly a performance-based decision … I was told, [he] hasn't practiced well, hasn't played well, hasn't practiced well this season, hasn't played well this season and they decided to go in a different direction … they did not trust him in that particular spot."
Schefter's intel would seemingly back WEEI morning show host Kirk Minihane's report in which a source told him that Belichick made the call only a few hours before kickoff based on Butler's performance, shocking the "furious" players and coaches in "a move that divided the locker room."
In a lengthy statement on his social media pages, Butler refuted the allegations related to what may have went down off the field leading to the benching.
"During Super Bowl week I never attended any concert, missed curfew, or participated [in] any of the ridiculous activities being reported," Butler wrote. "They are not only false, but hurtful to me and my family." He added he spent the week visiting with his family every night.
Of note, the Instagram post accompanying Butler's statement was "liked" and included a comment from none other than … Tom Brady, who of course is reportedly at odds with his coach according to the ESPN story.
Brady wrote to his (soon to be ex-) teammate, "Love you Malcolm. You are an incredible player and teammate and friend. Always!!!!!!" If the Patriots were trying to minimize any organizational infighting between Brady and Belichick, and if that ESPN report was so off base, then why would Brady even put this out there and draw attention?
Even if the rumors are true and Butler's sickness impacted his preparation, or if he did miss curfew, or even if he did get into a little hot water for having some pot on him, are these seriously reasons worthy of Belichick's over-the-top punishment? In the biggest game of the year?
Okay, maybe Belichick thought Butler did have an awful week at practice and was done dealing with him. If this was really a FOOTBALL DECISION, then why on Earth would Belichick not make a FOOTBALL DECISION to send Butler in the game, while Nick Foles and the Eagles' receiving corps ran up and down the field on the Pats?
Let's just say all those rumors were true, in addition to Belichick's "football decision" – this still isn't enough to sit one of your only serviceable defensive options, even if he did have a "down year." Go back and watch all those missed tackles in the Super Bowl, you mean to tell me Butler couldn't have made a few plays to stop the bleeding?
The second-guessing and scrutiny Belichick faces is fair game, considering Brady played one of the best games in his life and in Super Bowl history, for that matter – 28-45 for 505 yards (a Super Bowl record) with 3 touchdowns and a QB rating near 116.
I wouldn't blame Brady and Patriots fans for being angry with Belichick, for a stupid decision that may have prevented this dynasty from their sixth Super Bowl victory.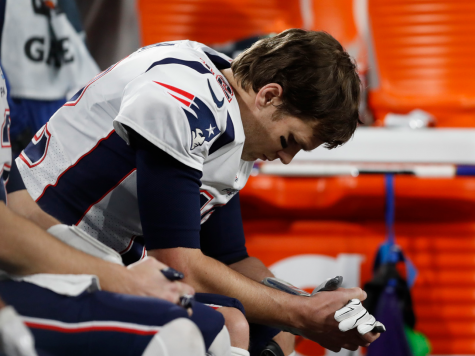 Sure, Brady will still be one of the top quarterbacks in the league next year, but approaching 41 years-old how many years does he actually have left? This very well could have been the last real chance for this Brady-Belichick tandem to make it to a Super Bowl together, let alone win one.
Belichick has some explaining to do to his reportedly fractured locker room, and to every pissed off Patriots fan who has invested in this team.
The future of the Patriots dynasty is in flux right now — who knows when Belichick will decide to hang it up, Brady is not getting younger, the defense has lots of holes, the quarterback of the future is gone right now, and star tight end Rob Gronkowski is considering retirement at age 28.
Which makes last Sunday's turn of events even more mind-boggling…