Stinger Unplugged
To help kick off Homecoming Weekend at AIC, The Stinger hosted its 2nd 'Stinger Unplugged' in the basement lounge on campus.
I had the honor of performing a few songs in Stinger Unplugged, Volume Two show on Friday Oct. 12. The show was led by guitarist Mike Eriquezzo, who is AIC's art director/scenic Graphic Designer, alongside with his buddy Alex Mattison.
They kicked off the show with a few classics and modern songs on the guitar creating a classic bar vibe. I got to join in with them covering a few classics like, 'Billie Jean' by Michael Jackson, 'Love Song' by Sara Barellis, 'I'm the Only One' by Melissa Ethridge and a few more.
It was hands down one of my favorite experiences I have done in my college career.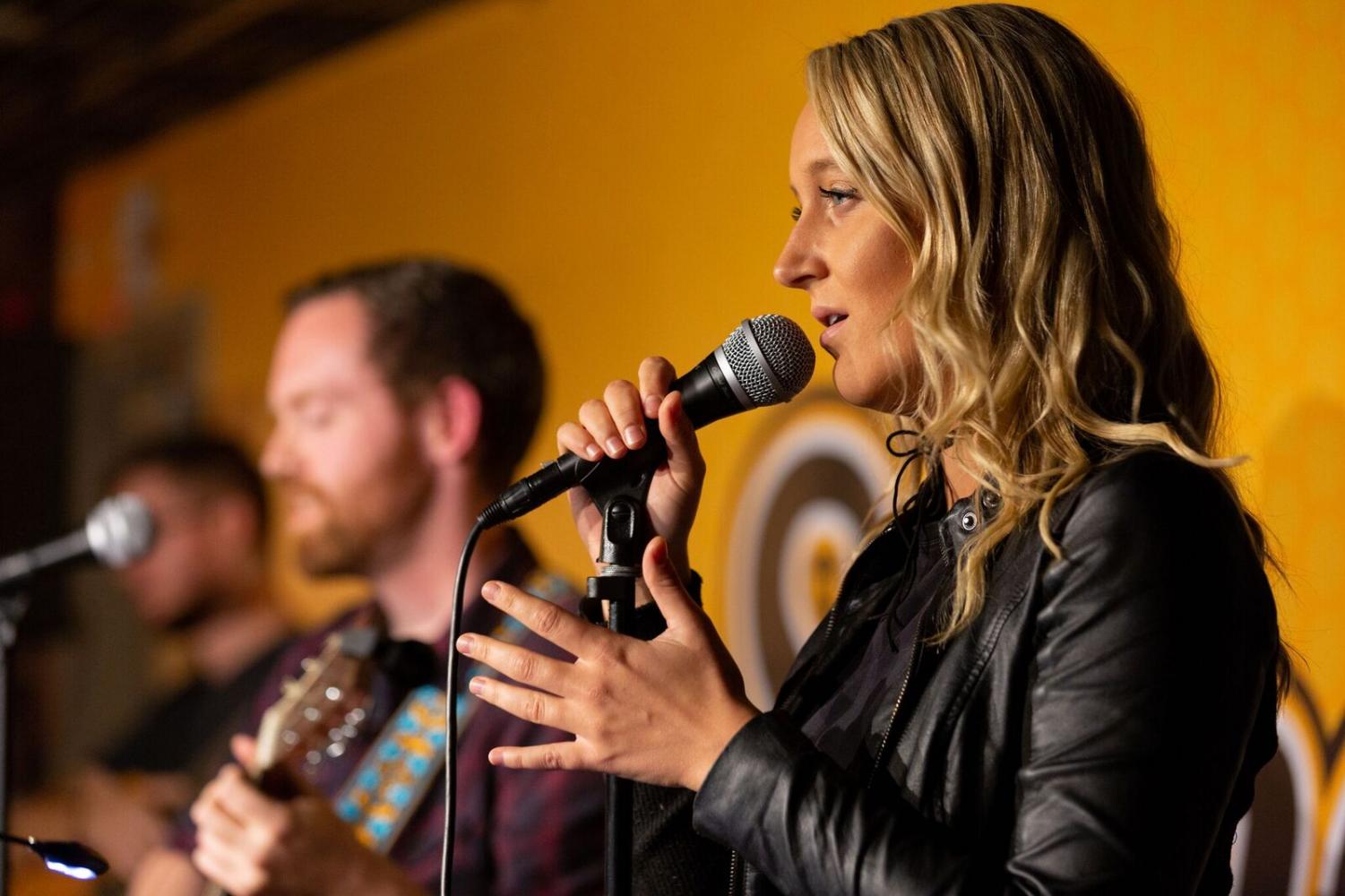 The producer of the show, Bob Cole worked hard to create an environment that felt special for the kick off to the homecoming weekend.
Being a student performer, the event always feels more rewarding when the school faculty, and students come out to support what we have created. It warmed my heart to look out in the audience and see that there was an abundance of support from the administration and students at AIC.
In attendance at the stinger unplugged we had our President, Vince Maniaci there and his wife, Jennifer Maniaci, alongside with many other members of the administration.
Also there was a great mix of students from the undergraduate, graduate, and alumni who came to support the show as well.
One student who was in attendance, Sophia Oliveira a senior Theater major, stated, "I thought Stinger Unplugged was great. I loved the vibe of the show.
"It was a bluesy and jazzy vibe and it was so unique. And I believe it was a great refreshing kick off to the homecoming weekend. I wish more of our students and faculty attended because it was a really great event that a lot of effort was obviously put into the performance," she said.
"There was a lack of support in the audience from our school and that is disappointing because it is an event for everyone to get involved with. Maybe in the future we can have more students involved in the performance and it can have more support to it if it happens again," Oliveira added.
Another student who was in attendance at the show, Kevin Diaz, a graduate student and graduate assistant for the tutoring program and Assistant Coach for the men's soccer team, also gave the show a good review.
"During my undergrad years at AIC I played soccer and was heavily and still am heavily involved in athletics," Diaz said.
"Growing up, I never was into going to music events or did anything of that nature. I attended Stinger Unplugged last year and now this year as well, it is still very new to me but it is one of my favorite events from the homecoming weekend," he said.
"This event brings everyone together with good live music, the performers were passionate and were engaged with the audience, and it gives the opportunity for students to engage with other students and members from the administration. It had a good energy and if they do it again next year, I hope more people can come and show support for this great show they put on."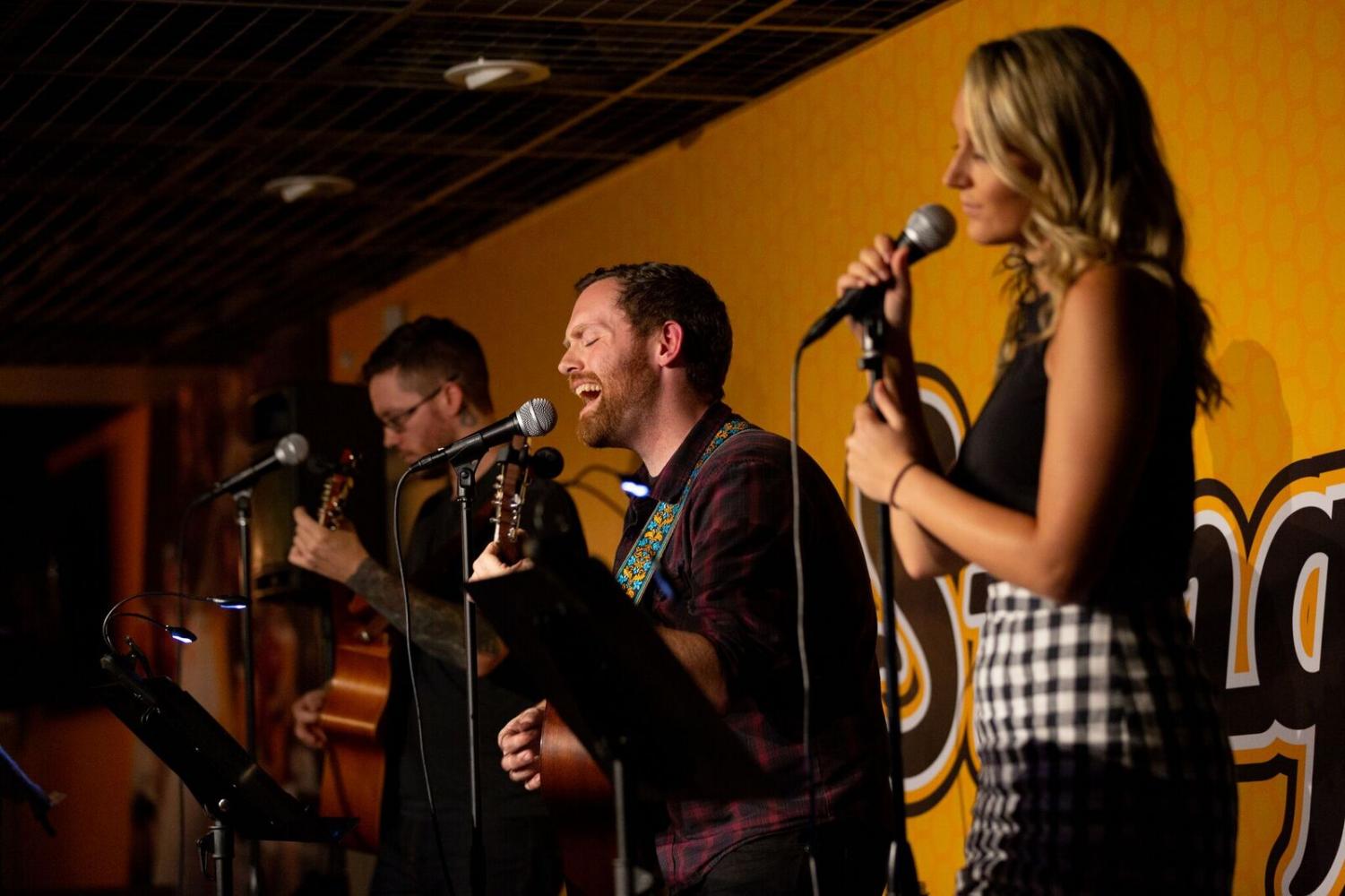 With this being my senior year at AIC and my last performance, it was so special to me to be a part of it. Everyone who was involved with making it happen, marketing team Bob and Mike I want to say thank you for putting so much effort into this event and making it special for everyone on campus.