What are college students spending their money on?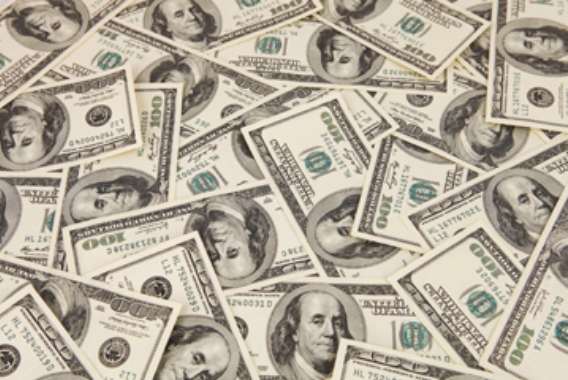 Most college students struggle financially, especially during freshman year. All students have the opportunity to apply for a work study job on campus to help support themselves.
Some students also have off campus jobs close by to make money. Family members and parents of the students send money to help out weekly or however often they choose as well.
The question is, what do college students spend their money on? And is the money being spent in a smart way?
Tahmar Stewart, a freshman AIC student, said "I spend my money on mostly clothes. Other than that, my money goes to TV subscriptions like Netflix, Hulu and sometimes traveling."
Stewart added that she works hard for her money and always sets some aside for the extras.
"I make my money from my work study job as a Student Engagement Consultant and I also have a job at Six Flags New England," she said. "Those jobs and the occasional money i get from my family supports me while I'm living on campus."
A recent study by the Georgetown University's Center on Education and the Workforce has found that over that past 25 years, more than 70 percent of college students work. That number has continued to rise along with the rising cost of higher education.
So Stewart is in good company.
Stewart was also asked if she thinks her money is being spent wisely.
"I don't think I spend my money smart all the time just because it's hard being a college student and having a little bit of money to manage. So, it doesn't always go to the right things mostly what I want at the moment," she said.
Tatyana Simms, also a student at AIC, said the money she earns seems to go out as fast as it comes in.
"My money goes to my tuition, shoes, hair and groceries," Simms said.
Her own job provides her with some funds, but not as much as she needs as she aims for a college degree.
"I have a Student Accounts work study job but other than that my mom and brother send me money,"  Simms said. "I think I spend my money wisely because I haven't been spending it wrongly. Everything I buy is for a purpose."
Student, Sophie Cameau-Vil spends her money on "food, hair products, makeup, clothes, wigs, sneakers and lashes."
She added, "Most of the money I have comes from my job back at home in Providence. Other than that my parents support me financially while I'm not home working."
After reflecting on finances and being a student, she had more to say.
"I don't think I spend my money the right way. I'm basically always broke. The life of a college student," Cameau-Vil said.
Clearly students are spending their money on just personal wants and needs. As freshman the students are being financially supported by their families and jobs that they get on their own.
Just remember to save and spend wisely