A star on the rise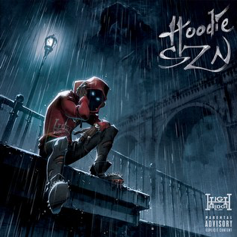 Hang on for a minute...we're trying to find some more stories you might like.
New York City is known for its diversity and love for music.
Over the past couple of decades, there have been many artists who have attempted to revive and carry on the legacy but, have failed.
Rap icons including Biggie Smalls, Doug E. Fresh, 50 Cent and others have made a name from themselves both on and off the stage. However, it seems like the people of New York City have been waiting for a long time for the new "King of New York."
Now, artist Dubose, famously known as "A-Boogie", has taken the city by storm.
His calm melody and lyrical skills have put him ahead of his companions. Since debuting with his first album "Artist," his net worth quickly doubled.
His hit songs from that album were, Still think about you, Money over everything, and 1hunnit which earned him a spot on the Billboard for back-to-back weeks. He has since recorded songs with the likes of Future, Chris Brown and Drake.
In 2017, he released "The Bigger Artist" which till this day has his fans amazed. In an interview with iHeartRadio, A-Boogie expressed his gratitude – he went on to talk about the inspiration behind the album cover after recent controversies. The album has since gone on to receive five platinum and gold plaques.
After almost a year of teasing, HBTL finally released "Hoodie SZN." He claimed that this may be his best project yet. The love and support the album received within the first week was remarkable.
The album has a total of 20 songs with surprise features from upcoming artists including Queen Naija, Quando Rondo, Juice WRLD, and the newest member of the label, Trap Manny.
So far Hoodie Szn has lived up to the hype.
The first song on the list is "Voices in my head". In this song, A-Boogie expressed his emotions while giving his fans something to relate to. He also talked about losing his friends to gun violence, multiple setbacks, and his current emotional status.
Despite all these adversities, HBTL has prevailed and exceeded projections. One thing that separates him from other entertainers is his love for his family. He always includes them in his music and he speaks highly of his daughter. Although he has multiple hit songs on his album, the song that completed the album was Look back at it. In this song, he paid tribute to the legendary pop-star, Michael Jackson.
The melodies included in the song shared similarities with "Remember the time" by MJ. However, this wasn't the only song that paid homage to the icon. Billie Jean quickly became a fan favorite: it has appeared on the charts consistently over the past two weeks.
Despite his immediate fame, he has been very influential in the development of many upcoming rappers. Young artists from all over the city have praised his work ethic and demeanor.
Hoodie Szn isn't an album that will put him on the map. The album shows his versatility and love for music. Most artists need to consistently release hit songs to stay relevant.
That's not the case for A-Boogie.
Being from New York, there is no doubt about the demand. If he stays consistent and motivated, the love his city shows will never fold. He is on his way to being one of the greatest to ever come out of the Bronx.