Reflections from a few seniors
As a senior in college, life can get pretty stressful, and even scary when you think too much about it.
Making sure you have enough credits to graduate, passing your classes, and the scariest part of all might be finding a job for your new adult life that is soon approaching.
Senior year can definitely give you the jitters, but I also often find myself being really reflective on my past years here at AIC.
What have I done?
What have I learned?
What impact will I leave behind?
I have a month left at this place that has become my home. It is a very bittersweet feeling leaving what feels like my family here.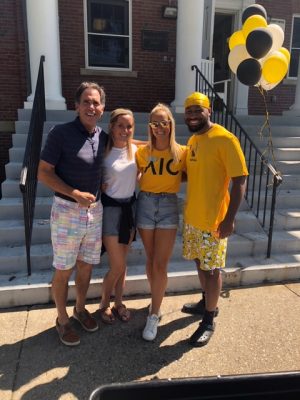 I am luckily enough to know what I am doing after I graduate and have secured a job for my new chapter in life. I will be moving to Florida and will be working for the Walt Disney World Company for 6 months while completing an internship with them.
Even though this part of my life is exciting, and the fear of the unknown keeps me driven there is still an element of sadness and a feeling that you're about to jump off a cliff into unknown waters. And I know I'm not the only senior who has such a blend of emotions.
I caught up with a few seniors to see how they are handling the stress of their final year of college.
Senior Sophia Oliveira is a Theater Arts major who admits that she has done her share of reflecting on her past four years.
"Senior year for me has been pretty awful," Oliveira admitted.
"I have been trying to keep up with my classmates, trying to graduate on time, trying to maintain all my stresses. The time to graduate is getting closer but the closer it gets the more stressed I seemed to be," she explained.
But what will she miss most about her old campus life?
"Honestly, it is hard to pick one thing because it is honestly everything I will miss. This is our last chance to be carefree and act like kids. We are stepping out into an unknown world," she said.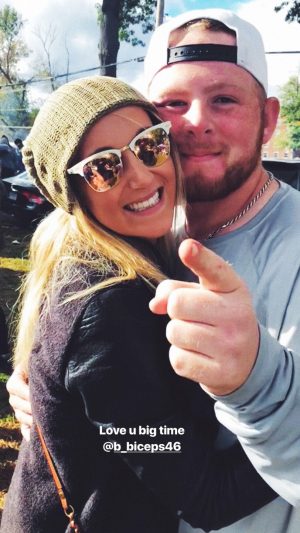 She added, "I am just trying to enjoy the last month at school as much as I can, even though it is extremely stressful I wouldn't change anything about my college experience."
Oliveira knows these years have helped her grow and prepare for the real world.
"AIC has taught me so much and no matter where I go in life, I am going to take the lessons I learned and use them in my everyday life," she said.
Even though senior year can be scary, and challenging. It is important to reflect and realize everything I learned.
Personally for myself, I learned so many things that have indeed have brought me to the place I am today. Today I am proud to be a Yellow Jacket; proud to have met the people I have here, and proud to have called this place my home.
Senior Dante Woods also shared his thoughts on leaving AIC.
"It is exciting to almost be done and move onto to bigger and better things," Woods said, admitting there is a lot he will miss, one major thing among them.
"I am going to miss Frank Borelli because he is what motivated me to stay here and finish my degree," he said. "I have learned so much under the guidance of him, and I feel as though I am as prepares as I can be to go into the working world and succeed."
American International College has given me more than an education.
AIC gave me a family who will be in my life for the rest of my life.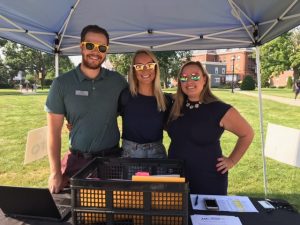 AIC has given me a support system that I never knew existed in a school environment, and AIC has given me a purpose and motivation to be successful in life.
It is because of AIC I am going to work my dream job. I have about one more month left before I move away, but the lessons I learned here I will be taking away with me and keeping them in my pocket anywhere I go.
I am forever thankful for you AIC.
Once a Yellow Jacket, always a Yellow Jacket.