AIC students react to Kobe Bryant's tragic death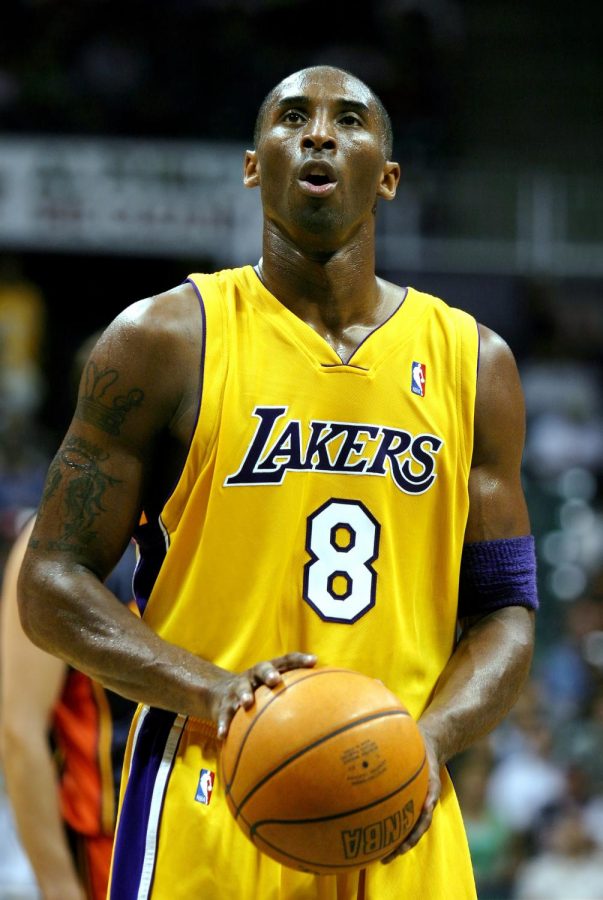 On Sunday, January 26, 2020, Kobe and Gianna Bryant, along with seven others, died in a helicopter crash in Calabasas, California. The helicopter crashed due to weather conditions. Kobe Bryant was 41 years old. Gianna Bryant was 13.
Involved in the accident were two other Mamba Sports Academy youth players, 14-year-old Alyssa Altobelli and 13-year-old Payton Chester.
Payton's mother, Sarah Chester (45), and both of Alyssa's parents, John (56) and Keri (46) Altobelli, were also on board, and died in the crash along with the pilot, Aro Zobayan (50). 
AIC students were shocked to hear the news, as was most of the world. How could this happen to someone who was so invincible on the court? People were saddened by this news.
Joseph Aponte, a first-year sports management major, said that the news affected him because Bryant was his role model. "I admired the work ethic of him and was working to get the mentality he had," Aponte said.
"Even though we don't play the same sport, he prepared himself, [which] was something I always looked up to."
Isaiah Longs Jr., an undeclared first-year student, said that Kobe's passing "made me appreciative of the loved ones I have."
According to Christina Maxouris at MSN.com, Bryant regularly flew in his helicopter to NBA games, claiming it gave him more time to spend with his family. It also gave him more preparation time because he could avoid being stuck in a car for two hours.
On the day of the crash, the victims on board were headed to a youth basketball game at Bryant's Mamba Sports Academy in Thousand Oaks, California.
Safaire Bryant, a first-year student majoring in occupational therapy, played high school basketball at SABIS International Charter School in Springfield.
She said that she "was completely devastated. I felt like I lost a family member. I looked up to him as a basketball player. His ball-handling and footwork on the court was incredible."
The impact of Kobe Bryant's death will also be felt by the WNBA, because he was an advocate for the league.
Bryant even said that his daughter, Gianna, would follow in his footsteps in the WNBA after reporters told him he needed to have a son to continue his legacy.
For Safaire Bryant, Kobe's advocacy for women's basketball was invaluable. "Kobe worked with a lot of WNBA players and believed that women's basketball [players] should be treated just as fairly as men's basketball [players]," she said.
"So to lose that support and to lose someone who meant a lot is definitely heartbreaking for the women's basketball community."
AIC campus is located in the heart of the city where basketball was founded, and this tragedy has hit the community of Springfield extremely hard. The Naismith Memorial Basketball Hall of Fame in downtown Springfield started a memorial in honor of Kobe Bryant.
Jule Warrick, a first-year student at AIC, felt the impact of Bryant's death resonate in her family. "Kobe's death hit me on a personal level because I grew up with boys," Warrick said. "Kobe was a legend and impacted my brother's lives. He was their motivation for sports."
Kobe Bryant was also involved with several other sports teams. He was known to be an avid Philadelphia Eagles football fan, as well as a Madrid soccer fan.
Students have said that his legacy will continue even after his death.
"Multiple players have promised to fulfill the mission Kobe gave them and to win a championship for him,"  Aponte said.
The tributes to Kobe Bryant have started to flood social media outlets.
LeBron James, who currently plays for the LA Lakers, the team where Bryant spent all twenty seasons of his professional career, was a huge admirer of Kobe Bryant, and got a tattoo in his memory.
Different basketball teams have also started their tributes; the Lakers held their memorial for the star Friday night during their first game back since the tragedy.