Students Prepare to Take on Finals Online
With remote-learning classes finishing up on Monday, April 27, 2020, students at American International College prepare to take finals to finish up the school year. Finals run until May 5, 2020.
AIC students Kirstin Bakke, Mairead Kealy, and Rose McCaffrey discuss the new way of taking their finals during the last week of school.
This year is a bit different from any that have come before. Due to COVID-19, students have been learning online and using Zoom to meet with their professors and other students.
Students seem torn on whether attending classes online is harder or easier than in-person. No matter where they stand on the online issue, every student at AIC knows that their finals are important, and they need to pass. The final may be a project, an essay, or an exam.
Most students will have multiple types of finals across their class load. Bakke, Kealy and McCaffrey are no exception. It doesn't matter if you are in the school of health sciences or the school of business, arts, and sciences, you will have exams and essays to do.
Bakke is a sophomore who is majoring in occupational therapy. Her classes are split evenly between two exams and two essays. Freshman Kealy is a nursing major who has three exams and one essay. McCaffrey, another freshman, is double majoring in communication and political science. She has more final projects in her classes and only one exam.
McCaffrey is nervous to take her exam. "I'm not sure how I feel," she said. "This is my first final in my two semesters of college. I tested out of my final from last semester. I'm not sure if they will be easier online. My professor is making our final harder so there is less of a chance of people cheating."
Bakke echoed McCaffrey's nerves. "The motivation [to study] is minimal because you can just use your notes," she said. But she reminds us we can't just rely on our notes or the book to ace our exam, because when we do, "you tend to not do as well."
Kealy agreed. "I've taken exams online and those exams compared to in-class are harder," Kealy said. "So I know finals will be the same!" She continued, "I don't mind taking finals online because I get to use my notes. So in some ways, it's a little easier for me. But I believe finals will be harder because professors know we can use our notes, study guides, look at PowerPoint slides, etc."
Bakke does like handing in her essays online though. "It's easier to type an essay," she said. "There's more time to work on them and plan it out."
Bakke believes, "I have less finals than if I were on campus."
Kealy thinks, "The amount of finals I am getting now would have been the same if we were back on campus and taking them."
McCaffrey wasn't sure if there was any difference between the number of finals she is taking online opposed to the number she would have been taking on campus, but she wasn't feeling overly prepared after the chaos of the past few weeks.
Bakke said, "I feel kind of prepared. I wish that the guidelines for essays were laid out better. I have one professor who just said, 'Pick a topic.' I don't know what to go on."
Mairead Kealy said she feels prepared for all her finals; she starts taking her finals this week.
Good luck to everyone taking finals!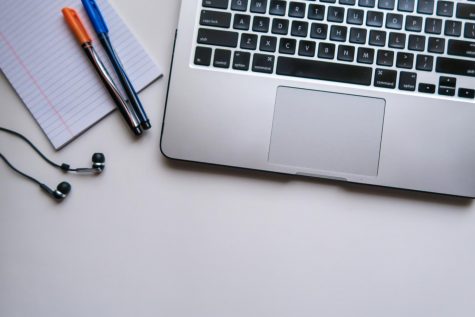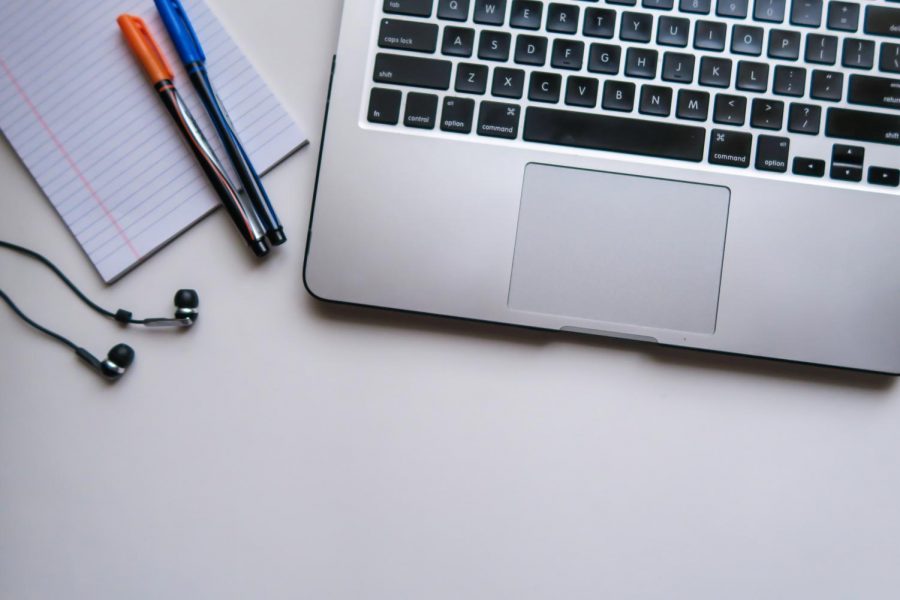 Photo by Maya Maceka on Unsplash