Presidential and Senate Elections Carry On In Georgia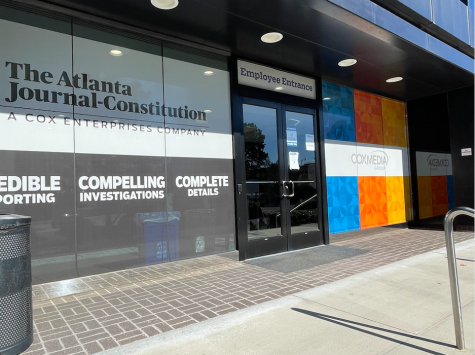 ATLANTA, GEORGIA –The Donald Trump Campaign requested a recount of the Presidential ballots for Georgia on Saturday, November 21, exactly one day after Governor Brian Kemp re-certified the results of his audit of the votes.
During the initial audit, Donald Trump gained 888 votes in Georgia. But Joe Biden was still in the lead and the projected winner by 12,670 votes.
 In an interview with The Atlanta Journal-Constitution, Governor Kemp explained his reasoning for calling an initial audit of the Presidential ballots, saying there were stashes of thousands of uncounted ballots from several Georgia counties, and that it was "completely unacceptable."
 "Georgians deserve a process where the integrity of the vote is not a question – and certainly it is on a lot of people's minds. That's part of the issue of what's going on right now," Kemp told The Atlanta Journal-Constitution.
Kemp's audit was done by hand, but Trump's request for a recount will require Georgia to scan the votes through a machine. During this process, mail-in ballots will not be able to be recounted. This is because signatures are needed to verify the legitimacy of the votes that were separated from the ballots during Kemp's first audit.  Both the audit and recount were funded by Georgia taxpayers.
 "I think the audit was fair because they did end up finding votes that were not initially accounted for," shared Asianna Garner, a registered Georgia voter. "However, I don't think it is fair to the American working-class people to have to fund the governments' mishaps." 
 With the Presidential election running on, two seats for the Senate in Georgia are at a run-off.  Reverend Raphael Warnock and Jon Ossoff are the two democratic candidates running against Republican Senators Kelly Loeffler and David Perdue. If Warnock and Ossoff both win their elections, it will bring the seats in the Senate to a 50-50 partisan split. If that happens, it will be up to Vice President elect Kamala Harris, to break the tie. 
 According to Georgia Code Title 21, a run-off election occurs when both candidates running against each other receive less than 50% of the counted votes. It places the candidates in a rematch that is to occur on the ninth Tuesday after the initial vote, which will fall on January 5, 2021. With at least three weeks of early voting, Georgia residents must be registered to vote by December 7, 2020. 
 "The county as a whole, by more than eighty million people, voted for Joe Biden and Kamala Harris," shared Jorge Iniestra, a volunteer for Workers Power PAC. "But if Reverend Raphael Warnock and Jon Ossoff do not win the run-off elections for the U.S. Senate here in Georgia, the Republican led Senate, whose leader is Mitchell McConnell, will obstruct any advancement by Biden's administration, just like he did when Obama was president."
 Iniestra and his twenty-four-year old son have traveled to Georgia all the way from California to help get Georgia residents registered to vote and to share the importance of the run-off elections. They believe Warnock and Ossoff are the best candidates to bring the change that America needs, especially during the pandemic. 
 But door-to-door canvassing is not the only thing going on in Georgia to raise awareness of the upcoming run-off. Democrats are also enlisting the influence of celebrities to gain Democratic support in the Georgia Senate run-off. George Clooney contributed $10,000, and Will Smith gave about $4,000 to the Democrats' Georgia Federal Election Committee. Hip-hop rapper Offset performed at a Biden-Harris campaign, and even shared that this year was his first time voting. During the "Verzuz" music battle between famous rappers Gucci Mane and Jeezy, former minority leader of the Georgia House of Representatives, Stacey Abrams, appeared where there were about 1.8 million viewers. She urged Georgians to vote in the run-offs for the Democratic party.
 "It's all about emotion with the Democrats," says Faise One, an Atlanta artist and activist. "It's bigger than just the celebrities; it goes to mainstream media and social media. The biggest thing to pay attention to is that people are being persuaded to abandon their own discernment for the sake of the status quo." 
Whether voters are living Springfield or Atlanta, it is important to tune in to the politics outside of one's own community in order to be able to make balanced decisions for the United States as a whole. If Georgians want to vote in the run-off elections, please visit Bit.ly/GAVotes2020 to request a vote by mail and vote early in the Senate run-off election.