AIC Presents Spring Weekend 2021
April 28, 2021 – AIC's annual Spring Weekend is a highly anticipated series of events held at the end of each semester to celebrate the end of the year. Beginning on Wednesday, April 21 and continuing to Sunday, April 25, the week was full of entertaining activities for students to attend.
Spring Weekend kicked off on Wednesday with MyChoices Pledge Day, where students could learn about alcohol safety and participate in a DUI simulator. Student Life provided food trucks and lawn games, and although it rained, it was a well-attended event. Later that day a group exercise class was held for students looking to get active on campus.
Thursday consisted of Tie Dye in the CCA, where students were able to tie dye a custom Spring Weekend t-shirt. Junior Michael Carlin shared his thoughts on the event, saying, "I love tie dye, so enjoyed that a lot." There were refreshments and popsicles provided for students after they finished their shirts.
On Thursday night, the Student Activities Board (SAB) hosted a screening of Wonder Woman 1984 in the Butova Gym. Attendees were able to relax on inflatable furniture while enjoying soft pretzels, chicken tenders, candy, and other snacks. All those who participated also received SAB branded blankets and facemasks.
To start off the weekend, Student Life held Spirit Day on the Quad on Friday afternoon. Students were able to tie dye shirts if they had missed the first event, take photo booth pictures, and participate in powder painting.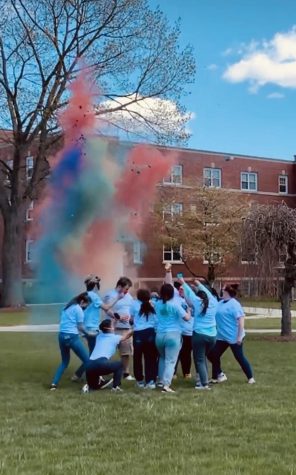 Friday night was dedicated to the PLUS Drag Dinner, where local drag queens came to perform for students. PLUS President Danica Johnson described the event, saying, "We had it set up under the DC tent with beautiful rainbow lighting and a stage for the queens to perform." The dinner consisted of catered chicken kebabs, potatoes, veggies, and salad from Nadim's with a dessert of rainbow cake provided by the DC. Carlin attended this event as well, expressing that he thought it was "absolutely amazing; the queens did so great, and it was so much fun to watch."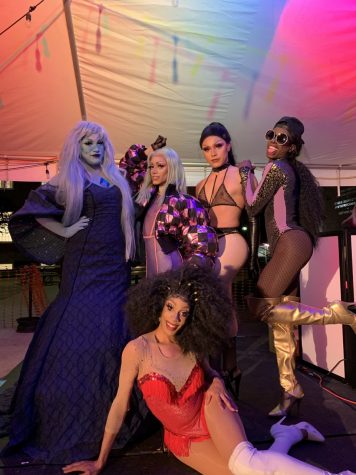 Stinger Saturdays were momentarily revived over the weekend with the Stinger Under the Tent event. Students were invited to enjoy the nice weather under the DC tent, with free food, a cash bar, giveaways, and a cornhole competition.
Later that night, the Student Government Association brought Glow Night to the track, with a full-on EDM-style concert, complete with a DJ, private pods, glow giveaways, and bottle service for refreshments.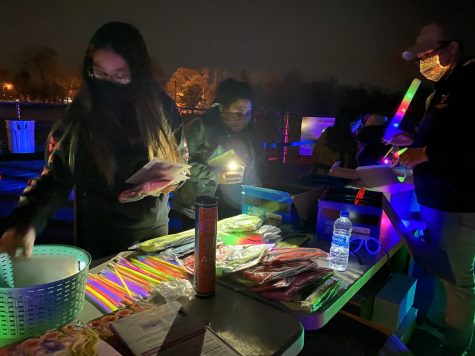 Spring Weekend came to a close on Sunday with SAB's annual AI Palooza. Both of the athletic gyms were filled with inflatable carnival games, obstacle courses, laser tag, a photo booth, and more. Sophomore Rose McCaffrey shared that her favorite part was the food. "I loved the cotton candy," McCaffrey said, "and they had a taco truck and grilled cheese truck which were very cool."
Carlin commented on how he thought Spring Weekend went as a whole, saying, "I think they did a very good job of putting it together, especially in a pandemic. I really enjoyed myself and I'm excited to see what they do next year."