"What's It Like to Be Back On Campus?"
After two and half semesters of attending AIC's zoom university, multiple students report that they are happy about returning to campus. While the adjustment of returning to live classes may contain its challenges, students are choosing to focus on the better parts of in-person courses. American International College's students Michael Carlin, Rose McCaffrey, and Cameron Fitzgerald all commented, feeling "happy," "excited," and "great" about being back in person.
Michael Carlin, a fourth-year human biology major with minors in psychology and chemistry, said, "During the last academic year, it was depressing because not having in-person classes made it harder to study and maintain focus." He is hoping that this year, he can manage and delegate his studies better. Carlin is also the Vice President of the Student Government Association, the Vice President of PLUS, and an intern for Student Life on campus. So when asked about the social life on campus and how it relates to student productivity, he responded, "Socially, it's good to put names to faces and faces to people." Carlin also remarked that having a friend in class to brave the subject with motivates him to come to classes.
Another student, Rose McCaffrey, commented that her learning style is very reliant on visual stimulation and interactive in-person discussions. McCaffrey also noted that being back in live classes means that her grades will reflect much more on her as a student rather than as a name on a screen. McCaffrey is a junior who is double majoring in Political Science and Communications while simultaneously overseeing Model Congress and the Yellow Jacket newspaper. McCaffrey stated that being remote for a whole year and having almost half of her college career taken away from her was hard, but being back on campus allows her to repair that. Additionally, she said, "It's always nice to be able to see my friends and actually hang out with them."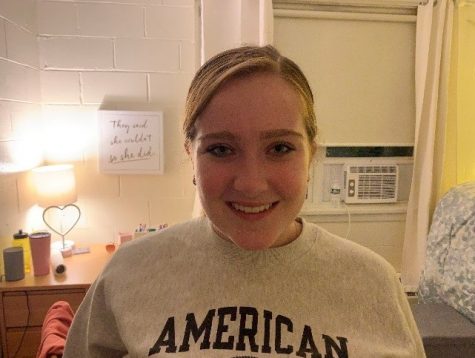 Not only are students ecstatic to be able to see their friends again, but the student athletes can once again bond with their teammates to create the camaraderie needed in team sports to succeed. First baseman Cameron Fitzgerald reported, "I feel great being back in person, being able to see all my friends and teammates, and being able to play baseball once again." Fitzgerald, a fourth-year sports recreational management major, also stated that being back on campus makes learning easier now that he can be face-to-face with his professors.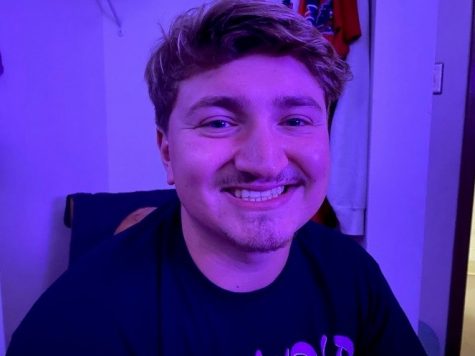 After facing two and a half semester of online doom (zoom) classes, it's safe to say that the general census of being back on campus is nothing but relieving. In the words of Cameron Fitzgerald, "It's fantastic!"
Freshman Josh Lopes, an exercise science major, was asked how he feels about being on campus after a year of online learning.
"It feels great be on campus," Lopes said. "After going through a whole year of the pandemic with very little interaction, having a normal college experience makes me feel very good. Taking classes in person after a year of zoom feels good as well. Other than the mask, I feel like we are closest as we ever been to a normal life since the pandemic hit."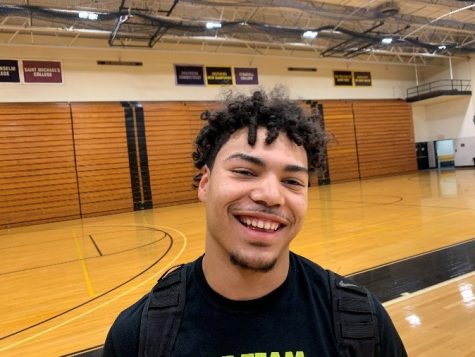 Sophomore Jalen Jordan, a sports and recreation management major, commented on the mask mandate that went into effect in Springfield on Monday, September 13.
"I would say it's weird seeing everybody again and having to wear mask[s] around campus."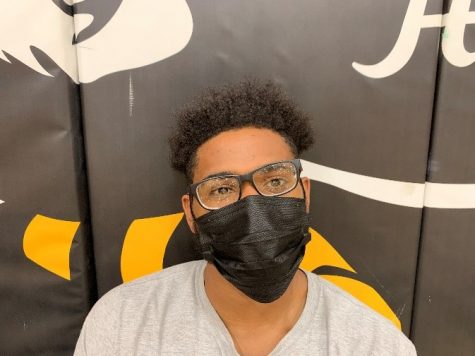 Sophomore Darius Diaz, a Physical Therapy major, agreed that this feels strange, but he was also optimistic that we are headed in the right direction.
"It's weird because before, we couldn't be around a certain amount of people. Now, we in a classroom with over twenty people. But it's a step closer to getting things back to normal–or at least close to where it was before the pandemic hit."