AIC Students Pledge to Drink Responsibly During Spirit Day
SPRINGFIELD, MA–The Student Activities Board at AIC hosted a Spirit Day event on the quad as part of a series of events to celebrate Homecoming weekend. The event included students submitting videos in which they took a pledge to practice responsible drinking during the college's Homecoming activities.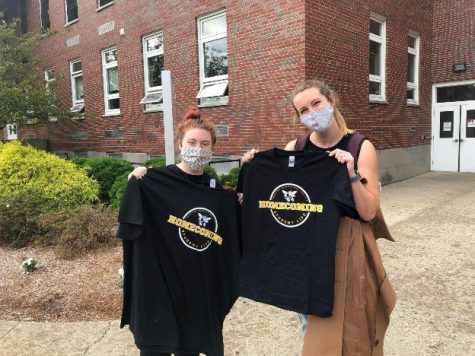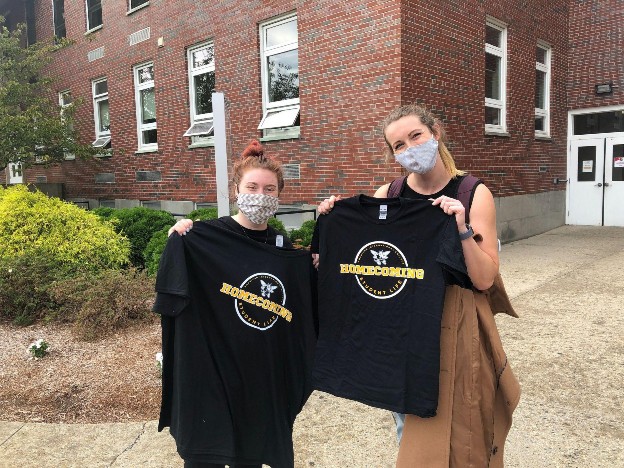 Students who submitted their pledge to practice responsible drinking received a Homecoming t-shirt. By the end of the event, many of the students around the booths who had taken the pledge were wearing their Homecoming t-shirts.
Two students, Taylor Zell, 24, and Kayla Howard, 24, both participated in the pledge. Both were happy and thankful to have pledged to practice responsible drinking on campus for the duration of the remaining homecoming events.
The students planned on attending other Homecoming games such as the ice hockey game at the MassMutual Center on October 15 against UMass, and the Homecoming football game against the University of New Haven on the following Saturday.
The event was hosted by the Assistant Director of Student Life for residents and commuters at AIC, Lindsey Stack. Stack hosted the event from a booth right across from The campus center along with two other employees from the Center for Student Life. Students spun the wheel for prizes and submitted their pledges at the booth.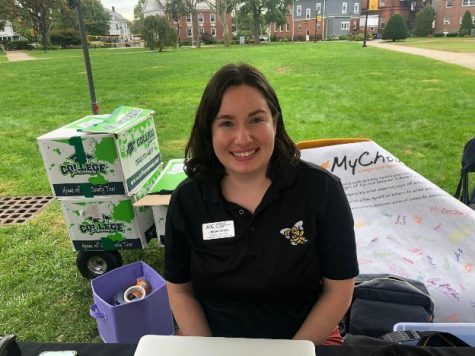 Prizes included AIC gear such as backpacks and pens, and there was of course plenty of candy. The Student Activities Board and Student Life have been planning Homecoming events for months. They spent the past few days reserving the space for Spirit Day and getting everything organized.
Stack said she expected around one hundred students to visit the booth throughout the day. Students had a chance to spin the wheel and to take the pledge to practice responsible drinking during Homecoming. All students who participated in Spirit Day were required to be masked, and students attending indoor activities such as the hockey game or the football game were required to be vaccinated and masked.
According to a press release from AIC, the Homecoming events spanned the entire weekend, and included the hockey game, which took place on Friday, October 15, at 7:00 p.m. in the MassMutual Center. A pre-game social was also held at 5 p.m. at the White Lion Tap Room and Kitchen, Thunderbirds Room, located at 1500 Main Street in Springfield. The cost was $25 per person, which included a ticket to the game. Vaccination were required to attend the social as well.
Students and staff who attended the games and the homecoming activities wore masks, as did the organizers for Spirit Day, in order to provide a safe and secure environment for all attendees.