PLUS+ Reps Yellow Jackets at First Open House of the Year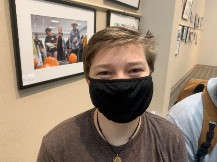 SPRINGFIELD, MA— American International College hosted its first in-person open house for prospective students on Saturday, October 16th, 2021. It was the first in-person open house since 2020, when COVID-19 restrictions were first enacted. The event hosted approximately eighty-two students with their families, or 202 people total. The prospective students ranged from incoming first-years to transfers, and also included admitted students for this upcoming spring semester.
The open house organizers invited the LGBT+ student organization, also known as PLUS+, to represent the student organizations on campus, and to provide a small demonstration of all the work that the Student Life department does on campus. The executive board of PLUS+ contains four members: Danica Johnson is the President, Michael Carlin is the Vice President, Danté Hayes is Secretary, and Alyssa Kelleher is Treasurer.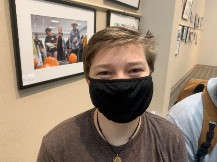 PLUS+ President Danica Johnson is a 20-year-old fourth-year undergraduate and first-year graduate student in the physical therapy 3+3 program, who hails from Fremont, California. Johnson, who uses they/them pronouns, was asked to share their feelings about PLUS+ being chosen to represent the student body. They expressed the importance of colleges ensuring to incoming students that there is safe space on campus for members of the LGBTQ+ community. Johnson said they think that students within the community are "worried about whether or not they're going to be accepted. We can be here to show them that they are." Johnson said it is important to make students feel safe, especially because of the violent acts that can happen on college campuses.
Many incoming students found the PLUS+ table to be extremely helpful in answering questions about everything from housing to academics. Incoming students were also eager to hear about the organization's activism work on gender-neutral housing and honoring LGBTQ+ holidays and history.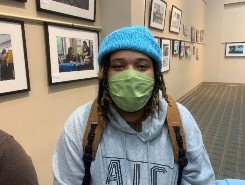 Danté Hayes, a 22-year-old senior from Worcester, Massachusetts, is a theater major and the secretary of PLUS+. Hayes commented that PLUS+ is one of the major identity organizations on campus and, therefore, is an excellent student organization to have represented at the open house.
"Honestly, I think PLUS+ is probably the best fit org[nization] for this event," Hayes said. "We're trying to represent a certain demographic of students and give them support."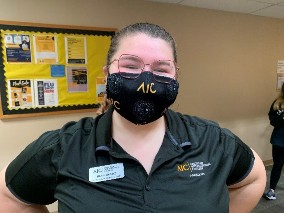 The undergraduate admissions team and its counselor, Mariah Mauke, were responsible for overseeing all the tables and for making sure that the prospective students were feeling welcomed. Mauke, a 24-year-old undergraduate admissions counselor from Springfield, Massachusetts, and a recent graduate from AIC's class of 2021, beamed with excitement about how many potential students showed up to the open house. "I feel like it's a really great opportunity for students to come and see the campus," Mauke said, "especially after we've been closed for almost two years now."
Mauke added that the Homecoming games and festivities were also open for the prospective students and their families to join.
PLUS+ ended up being the second-most popular table at the open house. The table managed by J Marshall, who was representing the Saremi Center for Career Development, proved slightly more popular. Nonetheless, incoming students and their families had no problem asking questions and getting to know the students running the tables. The executive board of PLUS+ made it easy for students to feel welcome, and gave a strong demonstration of what it means to be a Yellow Jacket.