Students Respond to End of Mask Mandate on Campus
After two months of wearing masks on campus, the mandate is ending. But will students be safe?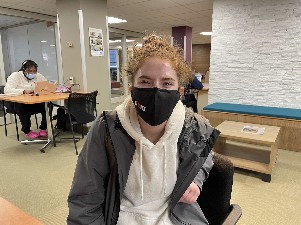 SPRINGFIELD – This past Wednesday, October 27, 2021, Springfield Mayor Domenic Sarno gave an update on the mask mandate for the city, which will go into effect beginning on November 1.
The mayor decided to lift the mask mandate in the city of Springfield, which has been in effect since September. However, any business can still choose to require masks for their customers if they so choose.

Loading ...
Mayor Sarno said, "We will continue to recommend that masks are worn in all public settings where individuals feel safe and where they want to," according to 22 News.
Since the mask mandate went into effect in September of this year, COVID-19 cases have dropped drastically. If COVID-19 cases increase, there will likely be another mask mandate put in place in the city.
The mayor also said that Springfield residents should not judge anybody who chooses to continue to wear a mask after the mandate is lifted on Monday.
On Friday, October 29, I went around American International College to get some student opinions about how students feel about the expiration of the mask mandate. Although students have been breathing through masks all semester, some felt like the mandate was keeping students safe on campus.
Gabrielle Williams, a sophomore health care management student at AIC, commented: "I feel like we should still be wearing masks. I'm used to them at this point. We only wear them for a couple of hours during class. It's no big deal to me."
Williams also said, "There is a new variant of COVID-19, and people can still get sick regardless of their vaccination status."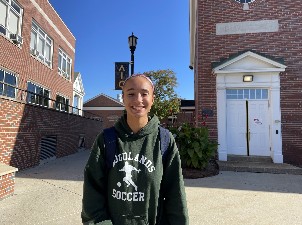 Although Williams felt as if she didn't mind wearing a mask while on campus, other students had opposing opinions. Abby Conde, a graduate student in the physical therapy program, said, "No, we shouldn't have to wear masks… If you have personal hygiene, take care of yourself, are vaccinated, and aren't licking sidewalks, you should be fine." According to Conde, this information was mentioned in one of her physical therapy classes.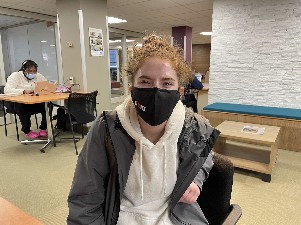 Riley Carey, an undergraduate who double majors in criminal justice and sociology, offered another objection to wearing masks now that the mandate has been lifted. "I don't want to wear a mask" Carey said. "I miss seeing people's smiles every day."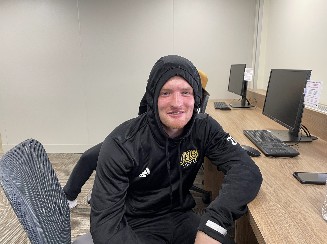 As an AIC student, I understand where these students are coming from. On the one hand, I agree with Williams. I'm pretty used to mask-wearing, and it has helped lower the cases of COVID-19 in Springfield and on campus. But on the other hand, I also feel like we have been wearing masks for way too long now, and I can't wait for them to no longer be a requirement .