AIC Women's Volleyball Ranks #2 in NCAA Regional Rankings
The AIC women's volleyball team is 22-6 at this point in the season. With only two games left, the Yellow Jackets are currently on a fifteen-game winning streak.
They are 9-2 in conference play, 4-1 at home, 11-2 away, and 7-3 at a neutral site.
The team has made a huge jump from the last season before the onset of the pandemic, finishing that season 14-17. The team had a few bright spots in that season, one being Andrea Serra-Rosa, who won NE-10 player of the year. The team itself doesn't care about accolades; they just want to win.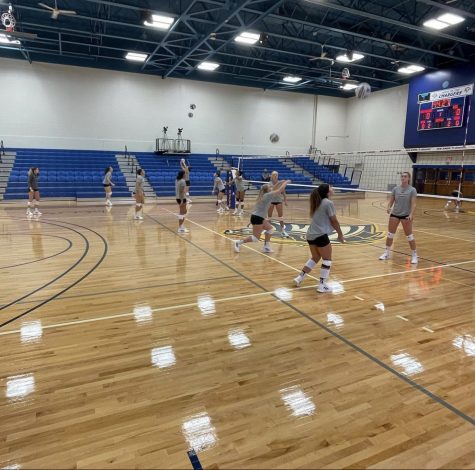 Ada Guilera Martinez commented on their success this season. "Playing as a team is key," Martinez said. "At the end of the day, it doesn't matter how many good players you have. They need to play together and keep helping each other. That is what [is] making us successful."
This team has a few players that were a part of the 2018 East Region Champions still on the team, and they are looking to be champions again this year with a much younger team. This team has eight freshmen and five sophomores.
I had the chance to ask Naomi Eckert-Rivera what goes into getting these young players ready to be able to have such a turnaround from last season. She said, "Freshman and sophomores are really putting in the work and looking up to more experienced players. Also playing as a team has helped each and every one of us, and is the key to our success."
Although this team is young, it is very talented both offensively and defensively. Out of their twenty-two wins, they swept the game 3-0 fifteen times and have done so in there last five games. They have also won five straight conference wins in a row, defeating Franklin Pierce University, Saint Michaels College, Le Moyne College, Assumption University, and Bentley University. Again, the talent on this team is prevalent, and it holds true when you see where they rank in statistics in the conference.
Serra-Rosa is second in kills per set, with 3.65. She's also second in total kills in the conference with 332. Mai-Lani Hernandez, who has a real impact on the defensive side for the team, is fifth in the conference with 0.82 blocks per set. Amanda Rodriguez is fourth in the conference with 422 digs. Martinez is fifth in the conference with 0.45 service aces per set. Eckert-Rivera leads the NE-10 with 10.94 assists per set.
When you look at certain teams in different sports and if they lead their opponents in certain categories, you know where that team should be record-wise. With AIC in a very comfortable lead in those important categories, it is obviously leading them to wins. AIC has a 3-kill per set defensive difference with their opponents. AIC has 13.5 kills per set, while their opponents only have 10.5 kills per set. This speaks to how good this team is on defense.
Another whopping difference lies in the assists category, which I think could speak to the culture of the team. AIC has 1,231 assists this year, and their opponents has 919 assists on the year.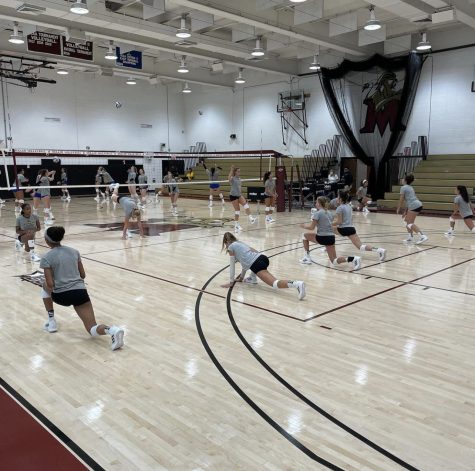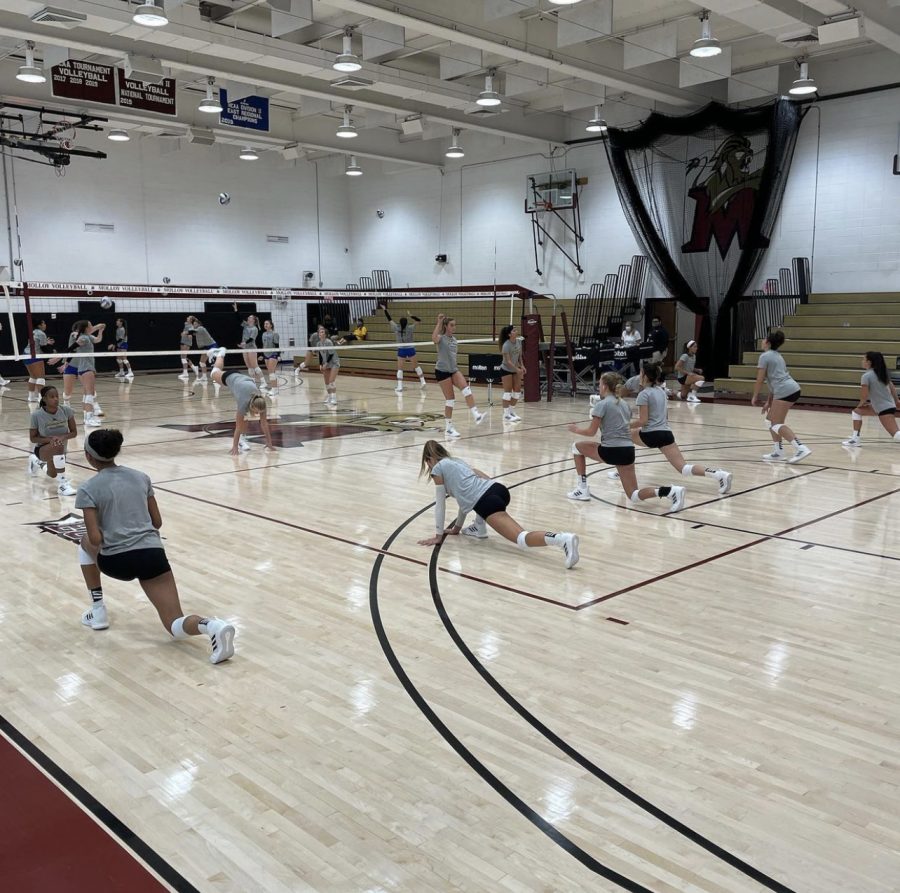 This team has a real opportunity to go and win another NCAA East Region Championship. They'll want to finish the season strong which I think they will. The last two games are conference games. They will play Saint Anselm College at home on Friday, November 12, and Southern New Hampshire University the next day at home.
I wish the team the best along the way. Don't forget to go out and support the team. GO YELLOW JACKETS!