International Student Offers Advice About How To Deal With Homesickness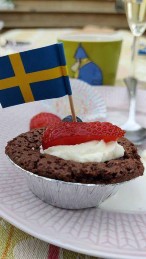 For many international students at AIC, living in another country brings joy and excitement, but it will also bring homesickness. Even if you love the place you live and are grateful for the opportunity, you will feel homesick sometimes. There is no shame in feeling this way. Knowing that you do not need to feel ashamed of that feeling is the first step to dealing with it. Taking care of your own mental state is very important, and feeling homesick can be a big problem if it is ignored. It could affect other things such as school work, your sport, your social life, and so on.
As an international student in the US myself, I would like to present a few ways to deal with it.
First, try not to deny your thoughts and feelings, even if they are not always positive. As mentioned, you should not feel guilty about feeling homesick. It is a normal feeling that will come eventually. If you avoid it, it will only get worse and make you focus solely on the things that you miss instead of the great things you are experiencing and are grateful for. This applies to all thoughts, really. You should always welcome your thoughts and feelings because it is easier to change and handle them after you have accepted that they are actually there. Changing a thought and feeling is a choice. You can not choose how you feel on instinct, but you can choose how you deal with that instinctive feeling, and that is what you are doing when you are okay with all thoughts and feelings.
Second, write down the things you are grateful for. Take a piece of paper or a journal and write a list of the things you enjoy in your new environment. I write down three things every week and it helps to put a perspective on it. It does not matter what the things are. It could be the food, the new people you are meeting, the weather, or something bigger like the experiences you are gaining at the school. This will make you think about good things, because there always are good things if you think hard about a situation. There is always something to be grateful for. You just have to find it.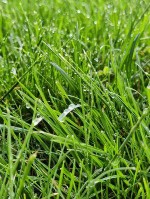 Third, be sure to stay in contact with your loved ones. Now that technology is so incredibly easy to get your hands on, you should take advantage of it. Send your loved ones a message, give them a call on the phone or on Facetime, and have a chat about your life and theirs. Check up on them regularly and do your best to spend some quality time with them, even if it is just over the phone.
Alice Fi Francesco, an Italian student-athlete on the volleyball team here at AIC shared that she does this regularly. "I speak with my mom over the phone every day and my friends at least once a week," Francesco said. "This helps me cope with my homesickness because I feel closer to them."
If there is a time difference, make sure to schedule call times during the day when you can talk to each other. It is easier to have an actual plan and know when you are going to talk to them next time. Then you have something to look forward to. It is also easy now to do something together over Facetime, Zoom, or other platform. Eat dinner at the same time and pretend that you are eating it next to them. Go to the gym together and keep each other company over the phone. Be creative with it.
Fourth, remember that you can do activities you usually do back home. Do not only use technology to give your loved ones a call, but use all the movies and series that are available to you. See the movies you love from back home in your native language. I usually watch movies that I saw as a kid, so it takes me back home. Listen to music from your home. Cook or bake something that is common to eat and related to your culture. Do an activity that you do at home that reminds you of your loved ones, or just your country. Show and tell your new friends about your culture and teach them something fun. You can show them whatever you want. Introduce them to an activity, teach them some words from your language, which always is a good laugh. This will also bring you and your friends closer together.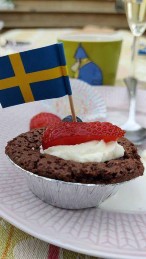 Fifth, find friends at your new place that you can talk to and find comfort in. Jaidyn Matheu, a Canadian student-athlete on the women's soccer team here at AIC, said, "Although I am homesick, the friends I have made, I am able to seek comfort in. They have built a bond with me that makes me feel more at home and at ease while being away from home." This can be hard at first and takes some time, but try and go out of our way to reach out. Asking someone the simplest things to do together like studying or just talking will not be a problem for most people. In general, people will be interested in you and your culture and may like to learn more about it, so show them. If you have a hard time doing this, you can join a team or a club to make it easier. Find some kind of platform that will be a point of communication. When you have people around you that you like being with, it will give you more things to be grateful for at your new place and give depth to your experience.
If you are an international student and experience homesickness, tell us some of your strategies for dealing with it in the comments section below!