Athletes Across Campus Get Ready for Giving Day 2022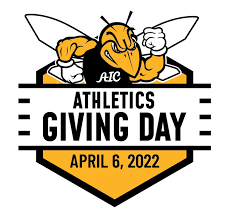 Every year during the spring season, AIC hosts a "Giving Week" where the campus community can donate to each sport program on campus. All the sports have a reasonable goal to reach that will help them be successful as a program. But this year's Giving Week is looking a little different than previous years. Typically, each athletic team has a week to reach their goal; this year, teams will have a single day to reach their goals. Wednesday, April 6 will be this year's Giving Day.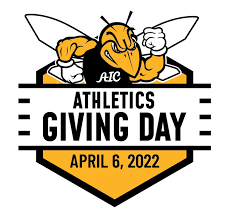 In 2021, AIC raised $197,515 between eighteen different sports programs. This money allowed each team to improve their program with new gear and equipment. Each individual donor is greatly valued and receives a handwritten note from all the players.
Katlynn Leclerc is a graduate student from AIC who is now an assistant coach for field hockey. It is her second year being an assistant coach. Leclerc is optimistic that this year's fundraiser will be just as lucrative as previous years. "I think athletics Giving Day this year is going to be a success," she said. "We have the right tools to promote the event, and for twenty-four hours we will be very active on social media."
I also asked her how she thinks Giving Day impacts a team. "The donations are going to help enhance a program and the student athlete's experience," she said. "I give back to this program to help provide opportunities to the program and student athletes that I may not have had!"
Lastly, I asked Leclerc what her most memorable moment at AIC was. Without missing a beat, she replied: "Field hockey senior night."
Rhonwen Peters is an AIC alumna and coaches the field hockey team. She has been the coach for five years. I asked Coach Rhonnie the same questions and she echoed Leclerc's sentiments. "I think this year's Giving Day is going to be very successful because we were able to plan to be more proactive with getting the date out to the community. This day helps purchase things we can't normally get. It shows our team how much support we have from outside our team and athletics."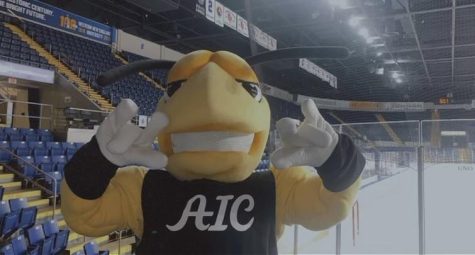 Maura Donovan is the Assistant Director of External Operations. Her job is coordinating alumni relations, fundraising (eg. organizing events such as Giving Day), selling tickets for games, and obtaining sponsorships. She has been working at AIC since August of 2020. I asked her why Giving Day is important. "It is a day to fundraise for teams," she said. "The money raised for each team is specifically for the individual team. The money raised goes towards other expenses that they want to spend it on. It is not used for buses, food, etc."
Giving Week began in 2019, but "…this is the first year we will be doing one day instead of a week."
Donovan is also optimistic that the truncated fundraising campaign will still be a success. "The big thing is training everybody to think about it as a day," she said. She emphasized that it will be important to let everyone know that "at midnight, this is when we are kicking it off. The big thing is we are going to be communicating with everybody. Providing that we are very good at getting the word out, we will be very successful."
Donovan also shared her most memorable moment at AIC. "A year ago, COVID broke out in this department and the athletic director was out with hockey in North Dakota… The equipment room got COVID. It was a very small staff and there was me and a grad assistant… The two of us ran the equipment room–put on sporting events–and also were selling tickets for the hockey game in North Dakota. It was just a crazy week. I had to do things that I had never done before. It was absolutely nuts, but it was an experience in which when the chips are down, everybody says, 'What do we need to do to make this work?' It became a team effort."
Remember that Wednesday, April 6, 2022 is this year's Giving Day. Please consider donating to your favorite program!