AIC Running Backs Coach Gets NFL Coaching Opportunity
For years, fans and supporters of the NFL has frowned upon the lack of opportunities that minorities are able to receive, especially coaching opportunities. One of the ways the NFL combats this is through something called the Bill Walsh Diversity Coaching Fellowship. All 32 NFL teams are required to hire a certain number of coaches from minority backgrounds, ranging from former NFL players to coaches from colleges, high schools, and other professional leagues, as well at least two coaches that have an offensive background. These coaches have the chance to stay with the respective team through organized team activities, mini camps, training camp, and the three pre-season games. They have the opportunity to learn and gain experience around NFL players and NFL coaches. At the end of the pre-season, they can get hired onto the NFL team as a coach, or at the very least, keep a valuable learning experience.
AIC football Running Backs Coach Israel Abraham had this exceptional opportunity over this past summer. This was his third time participating in the fellowship. Abraham joined the Jacksonville Jaguars, and spent his time working with the tight ends. In 2016 he had the chance to work with the Tennessee Titans; he helped with the running backs, including one of the best in the NFL, Derrick Henry, who was in his rookie year at the time. In 2019, Abraham was working with the Los Angeles Chargers. Before this, he had NFL experience as a scout for the Cleveland Browns.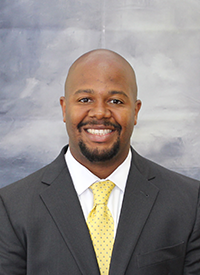 I asked Coach Iz how this opportunity came about. He said, "There's an online application every year … I apply online, then send in a hard copy of my career information to every NFL team. Then it's just a matter of a team giving you a chance." He also expressed his gratitude for the opportunities he has had thus far with the internships.
Everyone knows that after college, the next level is the pros, specifically the NFL. Both players and coaches hope to make it to that next level, but in order to do that, it requires experience and constant learning. Coach Iz learned a lot from his latest experience.  "I learned how to engage more in meetings," he said, "and that you still have to keep the energy level up, even in the pros, because the players feel it." He added that, "Everybody learns different, and you have to find a way to teach and reach the player… Even at the pro level, building strong relationships is key."
Speaking about relationships and energy levels, Coach Iz shared that he had the opportunity to learn and coach under a Superbowl head coach Doug Pederson. Pederson was the coach of the Philadelphia Eagles, who won Super Bowl 52. He's the new head man in charge down in Jacksonville.
I wanted to know what Coach Iz's experience was being under such an accomplished coach. "It was a great experience," Abraham shared. "I'm just very grateful to have been around not just elite coaches, but great people. Everyone was very welcoming and willing to help and answer any questions I may have had. It was cool to see coaches treating everyone–from the staff, players, coaches, everyone in the building–with respect, especially at the pro level."
As I mentioned before, this was Coach Iz's third opportunity with the Bill Walsh Fellowship, so I wanted to know what was so different about it this time around. "The biggest difference was just knowing what to expect so I know how to get the most out of my experience," he said. His goal was "…just trying to be involved with multiple positions and talking to as many coaches as possible. I met a lot of great coaches and people that I will continue to stay in contact and build on those relationships."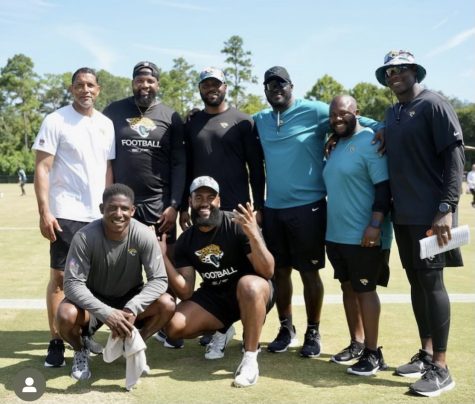 The final thing I wanted to ask Coach Iz was about the tight end group he was coaching with in Jacksonville. The Jaguars had a lot of cap space to sign free agent players this past summer and they were sure to use it in order to build the best team they could. IN addition to that, they also brought in a promising young tight end in Evan Engram. As far as coaching the group went, Coach Iz said, "It was great. The Jaguars' tight ends are elite on the field and off with elite film study. At the same time, [they're] very approachable and know how to enjoy working their craft. It was great to see!"
Coach Iz showed a lot of gratitude for the opportunity. It was a great experience for him and great for the AIC community. Maybe someday soon we can cheer him on at the next level.