AIC Students Can Go To One Spot and Visit Five Different Museums
Visit the Springfield Museum!
The quadrangle of museums in Springfield has cool memorials for kids and teens of all ages, where they can learn about Springfield's most valuable creations. The Springfield Museum was founded on November 27, 1857. The area within downtown Springfield has five World-class museums displaying art, history, science, and even Dr. Seuss. There is something for everyone to do! If you live in Springfield or have a college ID from a Springfield school, admission is free. If you don't, there is an admission fee. As a student of AIC myself, I went into the Springfield Museum and showed my school ID. (But be careful; AIC hasn't renewed their admission to the museum!) But if you have a Springfield school ID, you can show that and simply get a wristband and start exploring. The Springfield Museum is open Tuesday through Saturday from 11:00 am to 5:00 pm, Sundays 11:00 am-5:00 pm, and is closed on Mondays. The admission isn't bad either. You pay once and can visit all five museums; there is no extra cost! The admission ranges from $13 to $25. College students can get in for $16.50 unless you show your Springfield school ID; then it's free.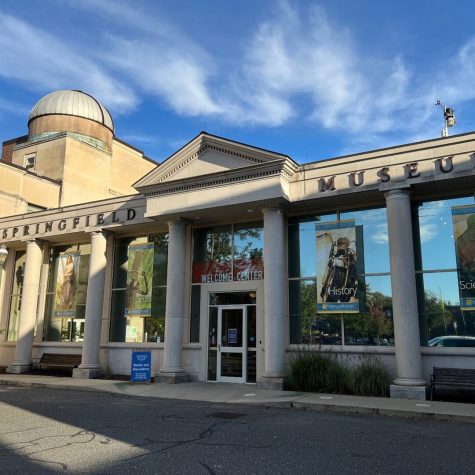 To explore the different museums, I went with a couple of friends to visit the museum for the first time in many years; it was still amazing and fun, even as a college student. I explored the Springfield Museum first, which is where you buy the admission band. There is a historical museum about animals and cool facts about the animals on display there. There are live animals in their enclosed habitats, and stuffed animals showing you how big the animals were years and years ago. The natural history portion of the museum has dinosaurs and fossils, fish, and birds, and it even has a planetarium. The planetarium shows you all about the earth and other planets in our universe. There is a cool machine that shows you your weight on earth, and how much you would weigh on Mars, Pluto, and other planets.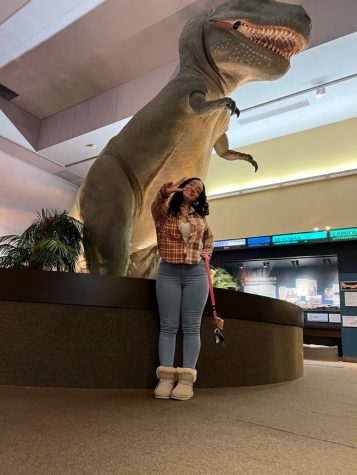 One of my friends, Chris Gonzalez, also grew up in Springfield. When we saw the dinosaur, he said, "I remember coming here after school as a kid and seeing everything that was so much bigger than me–and scary. But now that I'm bigger, I get excited rather than fearful because even now these facts are so cool to me. The past, the big Dinosaurs [that] used to live on this same planet–makes you think about what else could be out there." He said this with a huge smile on his face, and everyone in our group agreed with him, including me. Even though I'm older now, I still get excited about these things because it isn't something one sees or something one thinks about every day.
Bringing Out Your Inner Child
Along with other Springfield residents, my favorite museum out of the five would have to be the Dr. Seuss Museum. If you grew up reading Dr. Seuss, this is a museum that makes your mind go back years and years. It includes many different rooms based on different Dr. Seuss books; there are little cartoon toys and a kitchen filled with fun childhood memories, which you can relive whenever you visit. In the Dr. Seuss Museum, there are also some sensory games and activities.
There is one where you can build your own Dr. Seuss contraption, and then drop a ball into it and watch it go through tubes or bounce off a tiny wall into another tube. It is so cool! There are many different things to do.
During certain time frames, you can go to different floors, and they have rooms where you can create your character based on the characters of Dr. Seuss.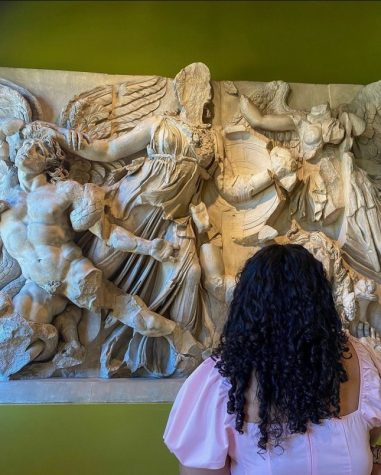 The Springfield Museum also has a history museum. You're probably thinking, "How could a history museum be fun?" Well, this History Museum is something so cool, I would like to go back again just to experience it all over again. There are different mechanisms as soon as you walk in, which invite you to participate. They have this big ball dropper in the middle of one of these rooms, and you must pedal as if you're on a bike to bring the ball up from its resting position. When it goes up, it drops onto the contraption, which takes the ball around and around. Then it drops and bounces off other contraptions. It is so cool to just sit and watch it happening. Also in this room are sensory games; there are little games based on other Hasbro games such as the memory game, the Simon game, and the Game of Life. There is a big wheel two or three feet wide where you choose a number on a small rotating disc and then you spin the big wheel to reveal the number chosen.
Keyla Gonzalez was with me when we visited the museum. She is also a Springfield resident and a junior in high school. She has been to the Springfield museums countless times. She said, "If I'm being honest, I don't know how to play the Game of Life. But the anticipation of which number the big wheel will choose gets me every time." I can agree with her on that because I do the same thing every time. I go to these museums because no matter how old I am or how childish the toy would seem to be for an eighteen-year-old, I will always walk by these sensory games and act as if I haven't seen them before. It's so fun, it feels like I'm going back in time and I'm eight again, playing Simon Says or just playing random games I have never heard of.
Instagram Worthy Spots
I know being a college student or a high school student means that if a trip to a museum is going to be worthwhile, there must be a pretty spot for pictures so we can post them on Instagram or other social media platforms. The Springfield Art Museum is a beautiful place to take a selfie. I have a couple of friends who have gone to the art museum, and they took the prettiest pictures there.
The museum has art ranging from modern contemporary to a nineteenth-century collection of art. Every piece of art is beautiful in its way. Faviola Molina, another Springfield resident who came from Puerto Rico when she was younger, went to the Museum and took amazing photos with a cute outfit on. She took these self-portraits on her phone, and they look amazing!
There is something for everyone at the Springfield Museums. If you are an influencer and you NEED to take pictures, then the Springfield Art Museum is the best place for you to go and have a mini photoshoot. I am not telling you to bring Ring lights and four photographers with you, but you can walk among the beautiful art and take a couple of pictures for social media, share it, share the location, and even share the love of art!